FTA Van Excellence Trophy Honours Heroic Driver
Client News
27th March 2019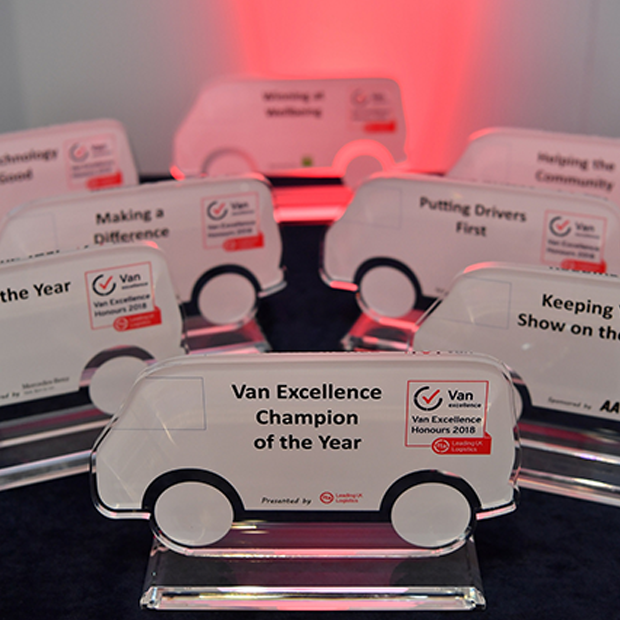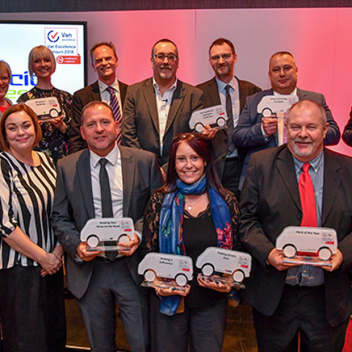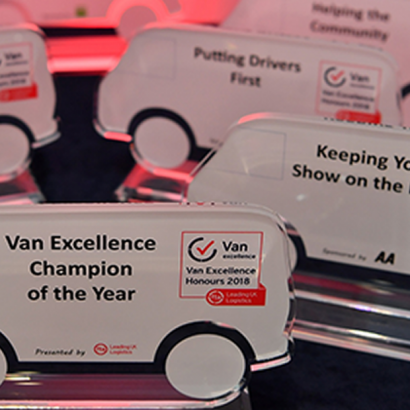 While there are more than 4.3m vans on the UK's roads, only one van driver has been given the accolade of Van Excellence Hero of the Year 2018: John Barter, a driver for Ocado. He was presented with a van trophy at the Van Excellence Honours Lunch, organised by the FTA and held on 7 February at the Hyatt Regency Hotel, Birmingham.
John's heroic actions included pulling an injured driver out of her car after her petrol tank burst during a multi-vehicle crash on the motorway. He was one of 14 winners honoured by the FTA and presented with one of its memorable white van trophies, which so aptly capture the essence of the Honours.
Van awards produced in acrylic and glass
Special EFX manufactured the van trophies in clear acrylic, which was digitally printed and personalised and mounted on a glass base. The profile of the van was supplied by the FTA, complete with distinguishing features.
Mark Cartwright, Head of Vans at FTA, commented: "We were delighted with the bespoke trophies Special EFX designed and produced for the 2018 Van Excellence Honours Lunch. With its eye-catching design, quality finish and personalised engraving, the trophy was the perfect way to reward the winners for their incredible commitment and service to the industry. We would like to thank Special EFX for its excellent customer service and for ensuring our winners received the reward they so greatly deserved."
Other honours awarded included categories such as, Putting Drivers First, Van Excellence Champion and Using Technology for Good. FTA is one of the biggest business groups in the UK, supporting, shaping and standing up for efficient logistics. It is the only organisation in the UK that represents all of logistics, with members from the road, rail, sea and air industries, as well as the buyers of freight services such as retailers and manufacturers whose businesses depend on the efficient movement of goods.