EFX Goes Above And Beyond For 'Who Cares Wins' Awards
Client News
15th November 2023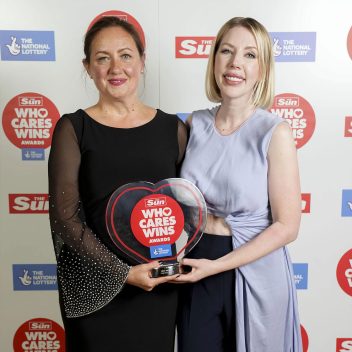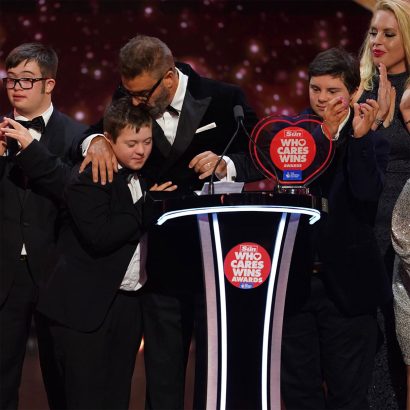 In September, The Sun's Who Cares Wins awards took place for the third year running, in partnership with NHS Charities Together. These important awards honour those across the health and social care sector who go above and beyond for their patients or causes. The incredibly moving event at The Roundhouse London hosted by Davina McCall, aired on Channel 4 and was attended by a star-studded audience and award presenters including Prime Minister Rishi Sunak, who all came together to show their heartfelt support for the cause.
Prime Minister Rishi Sunak said 'It's a privilege to be here at The Sun's Who Cares Wins Awards celebrating our healthcare heroes, and the amazing things you do every day: Saving lives, caring for the sick, protecting our nation's health. You put your hearts and souls into your work and coming from an NHS family I know what that takes. Your dedication and commitment to public service is inspiring. So please join me in saying a huge and heartfelt thank you to all of tonight's winners and nominees and to all the brilliant people looking after others in every part of our country.

A 360 Award and Service
In the event's third year, and marking the 75th anniversary of the NHS, the client was keen to develop the trophy design – In previous years the trophy had been one sided with winners placing it the wrong way around on the lectern when they made their acceptance speech. So EFX suggested a couple of options before coming up with the final design which gave a true 360 degree award. The award was incredibly well received by all the stakeholders involved and looked absolutely stunning on the night! Made from double sided printed acrylic on a high shine nickel base. It was an award fit for it's well deserved winners, with a heart as big as theirs!
The client had this to say about working with EFX on these prestigious awards – 'The service from EFX was outstanding offering solutions to continue to develop the overall design and deliver a truly iconic trophy for a very important cause. EFX went above and beyond to ensure we had a single trophy delivered early to film some very special surprise videos with David Beckham and Jamie Oliver.'

Photos Credit: The Sun