A Timeless Award Recognises Essential Work In Malaria Prevention
Client News
13th November 2023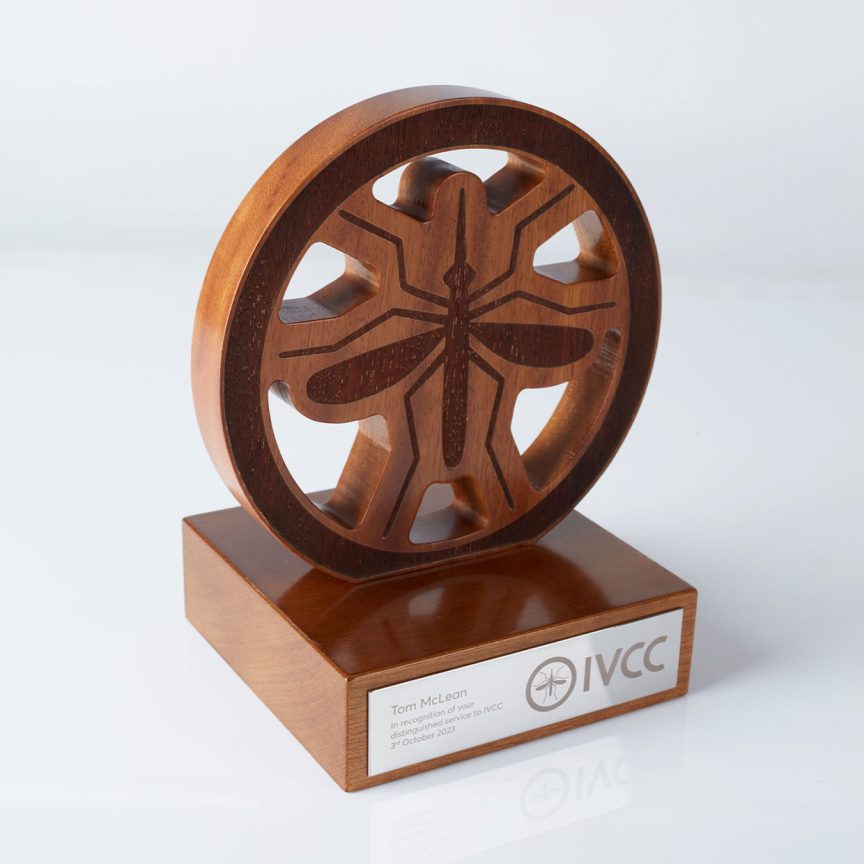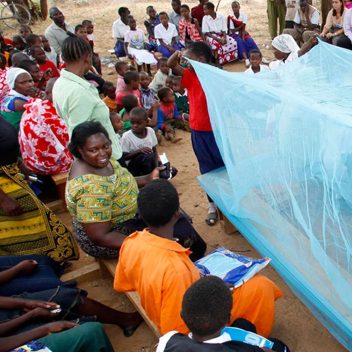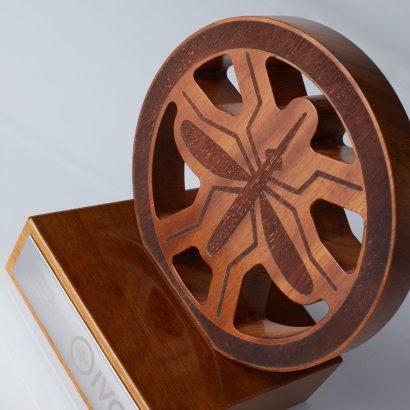 Saving lives, one vector control solution at a time, deserves an award to recognise such important work. EFX were honoured to help. IVCC is a unique organisation that primarily works on developing tools to prevent and eradicate malaria. They work with industry, academia, governments and the Bill & Melinda Gates Foundation to develop new public health insecticides that can be applied to mosquito nets and other tools which kill malaria carrying mosquitoes.
The initial award was presented to one of their 27 members of staff who has worked at IVCC since its inception in 2005. It was a long service award and a recognition of the colleague's distinguished service over the years. They presented the award at their Stakeholder Conference in Liverpool, in front of an audience of 150 guests and partners from around the world, which is held every 3 years or so. The organisation are holding back the remaining awards that EFX created to further award other employees, and to mark events and opportunities in the future. This is a great example of how a timeless design can be used again and again within your companies and organisations.

Sourcing The Perfect Material
The client had this to say about working with EFX and the process of designing their award-  They were 'really efficient and responsive. I sent some initial ideas of what I was looking for and EFX developed some creative proposals around that idea. Then we worked collaboratively to identify the materials (looking at a range of African woods) and the finish we wanted. Everything was delivered on time and looked fantastic.'
The original enquiry asked for an African wood, so EFX suggested Iroko wood to show the link with sub-Saharan Africa and give the award even more significance. The registered charity's logo features boldly, laser engraved onto the wood, with a high shine stainless polished plate secured to the base to display the recognised employee. " The awards look stunning!!! Please pass on my thanks to the craftspeople that produced these and the whole of the team, especially you, for working with me to produce these stunning and unique awards. THANK YOU!!!"
If you'd like to read more about the incredible work IVCC are doing then follow the link here.