We're All Ears For the British Podcast Awards
Client News
23rd October 2023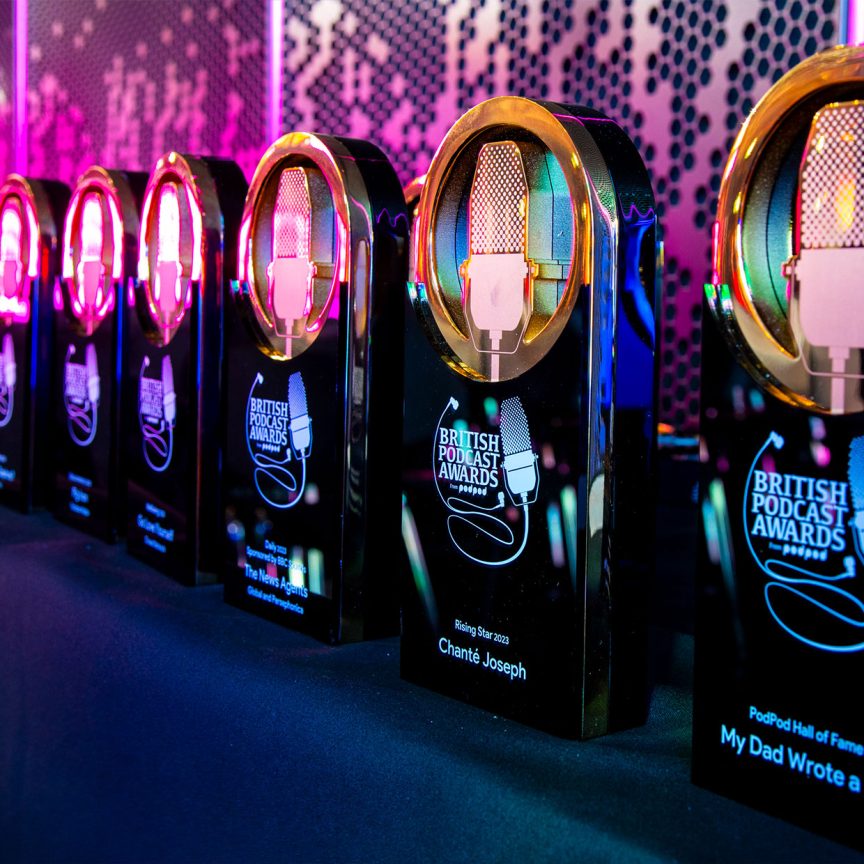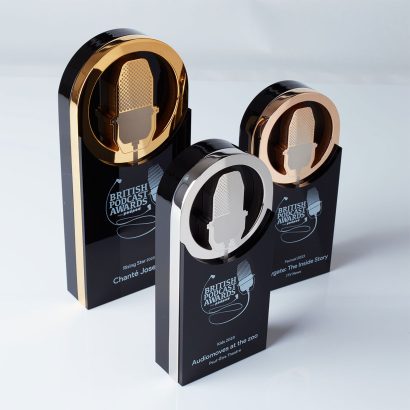 Whether you're in the car, on a plane, walking, running, or relaxing, it's very likely you'll be listening to a podcast or seeing other people do the same. With podcasts, covering all topics, exploding in growth and popularity in the last decade PodPod was started in 2017 to empower the craft and business of podcasting at all levels. PodPod is a premiere trade publication, for those in front of and behind the microphone, commissioners, advertisers and media agencies. An industry essential amongst podcasters and those that make podcasting happen, helping the readers of PodPod grow, monetise and gain maximum value from their investments.
Supported by PodPod, the British Podcast Awards are in their 7th year. This year's awards were held at HERE at Outernet, to celebrate the best podcasts each year made in the UK. There really is a podcast for everyone. The BPAs welcomed all podcast makers to enter, from big brands to bedroom publishers, charities to comedians and anyone working hard within the industry. Therefore the categories had to be fresh and relevant to represent the full scope of the market. Championing majors studios and solo podcasters alike, these awards shine a light on a wide range of podcasts, encourage listeners to try new shows, and provide a space for producers, presenters, sponsors, platforms, writers and performers to have a great night!

That Mike Drop Moment
Featuring the signature microphone essential for podcast recording, these were pierced for detail on the metal layer and had either a nickel plated, 18ct rose gold plated or 24ct gold plated layer on printed black acrylic to show your standard 'gold, silver and bronze' style awards within each category at the event. The awards looked fantastic on the night and proved popular with the guests attending – 'The trophies looked amazing last week, we had so many compliments on them which is great. Thank you so much!  The people loved them so much…. They looked so good. Really stood out on stage and the metal really shined in photos.' Said a spokesperson for the BPAs.
Some of the fantastic winners on the night included Podcast Champion 'My Therapist Ghosted Me' by Vogue Williams and Joanna Mcnally and 'The News Agents'. Find these great winners and more on their website and listen wherever you listen to your podcasts.