EFX Ships Globally JTI's Inspire Awards
EFX News
26th September 2019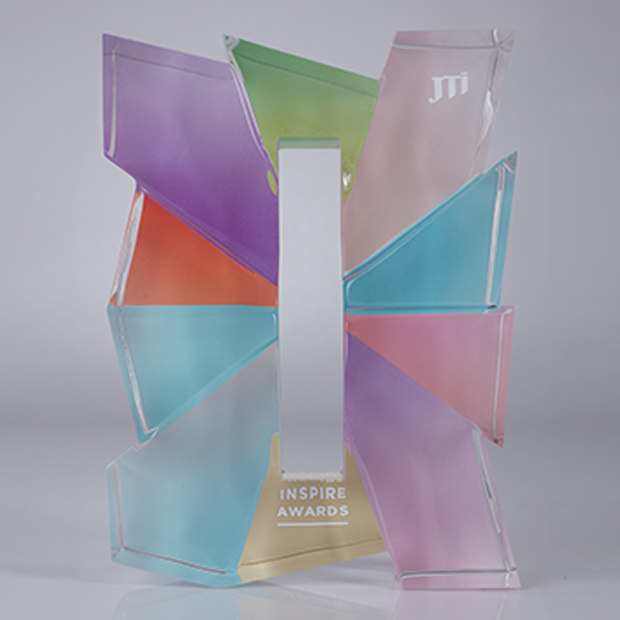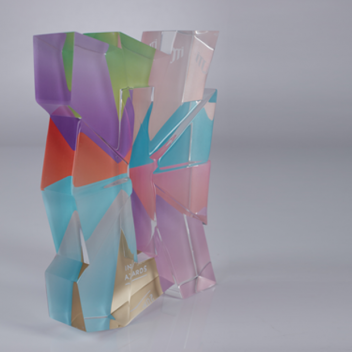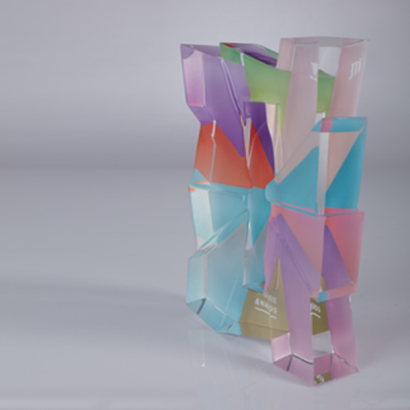 When a company employs more than 40,000 people and sells internationally to over 120 countries, a company-wide, high-profile, employee recognition awards scheme has an important role to play. In the case of JT International, its Inspire Awards Program aims to engage with all of its employees and encourages them to put forward colleagues they think outstanding and worthy of company-wide acclaim.

Design emphasises values of employee awards scheme
Central to the success of the company's Inspire Awards Program is the exclusive trophy presented to those who are honoured.  EFX was recently commissioned to manufacture more than 250 custom awards and the design was supplied by its client's design team. Both colourful and creative, it features a central 'I' feature to emphasise the 'inspire' ethos of the scheme. The multitude of colours and diverse shapes incorporated represents the importance the company assigns to embracing all cultures around its organisation and the coming together of those cultures as one team.
The trophies are constructed from diverse shard-like shapes which overlap and are securely positioned around the central 'I' void. Manufactured in cast acrylic, the frosted colours, branding and graphics are achieved using digital printing. Two levels of achievement are denoted, local and international, via the use of either pink or gold background for the graphics.
The trophies were shipped by EFX around the world to JT International offices and reportedly have been well-received. Importantly for HQ, which commissioned the trophies, a consistent quality was achieved, worldwide.