Bespoke trophy design: how to create a custom award
Design
30th September 2021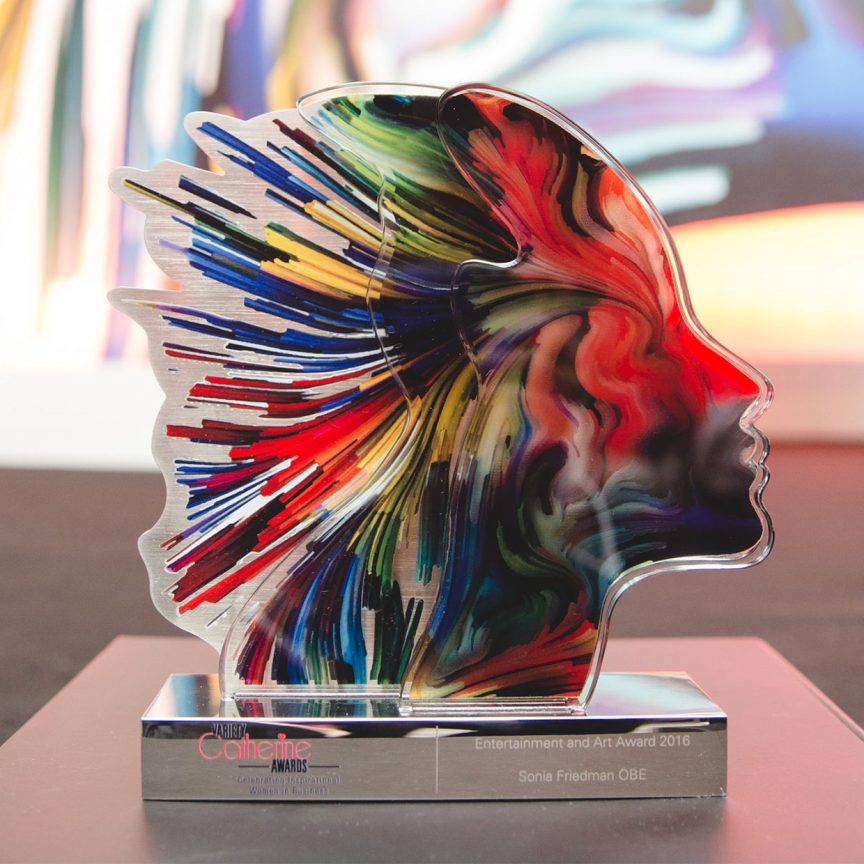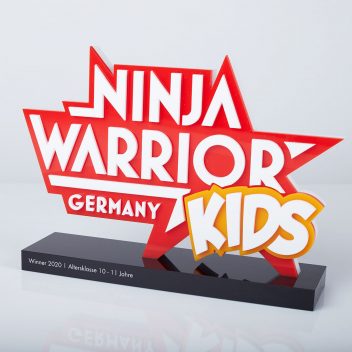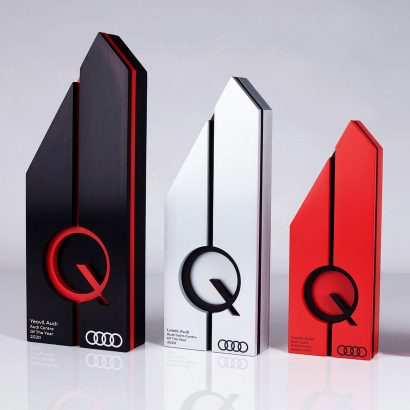 Whether it's a glamorous awards night, sporting event or employee recognition ceremony, a spectacular award that's truly unique can elevate your special occasion.
Custom awards not only help represent your brand, but they also provide the recipient with something special that they can treasure.
If it's your first time looking to create a unique award design, you might not be sure what options you have available. The short answer is – the options are almost limitless!
Here are a few things to consider to make your bespoke trophy your own.
Trophy Shape
Gone are the days when a trophy had to come in the traditional cup shape, now you can be a little more creative.
Logo

One popular choice is a trophy in the shape of your company logo. Depending on your company, this may or may not work in a trophy design – so don't be afraid to think outside the box. Why not try a trophy in the shape of your company mascot or a symbol that represents your business?

Letters or numbers

Sometimes the simplest designs can be some of the most elegant and refined. Numbers are a great option if it's a special anniversary.
Sports trophies

Sporting trophies

are a great opportunity to get creative, incorporating the spirit of the sport into the award itself. We've created trophies in the shapes of athletes, sporting equipment and even fish!
Iconic trophy shapes

Some shapes are iconic for a reason, and they could be perfect for your occasion. Consider classic shapes such as the

perpetual cup

, star, wave or an elegant circle which you can make your own with extra personalisation.
Trophy Material
Your chosen trophy material can have a big impact on its overall look and feel. Do you want something that feels sleek and modern, or a more rustic trophy design? 
Wood

An ideal material for simplicity and sustainability, a

wooden trophy

can offer a blank canvas to add your own flourishes. All of our wooden awards are made from sustainable, certified timber so they're a great option for businesses looking to minimise their environmental impact too.

Metal & acrylic

From pristine gold plate to colourful acrylic, a bespoke metal and acrylic award is sure to shine on the mantelpiece. Made with your chosen combination of metal and versatile acrylic, these awards are completely customisable. You don't need to just choose one material or colour – you can create a unique combination that truly stands out. 

Crystal & glass

Using state-of-the-art technology, we're able to craft bespoke crystal and glass trophies that can really make an impact. From hand-blown glass to colourful crystal, our range of

bespoke glass and crystal awards

is surprisingly versatile.
Resin & stone

Stone awards

can make a really unique option – especially when they can be customised and cast into whatever shape you choose. Your award winners will be sure to keep their cast stone sculpture in pride of place in their home, and all of our stone is made from 100% recycled material too.
Sustainability  

Lots of brands and businesses are prioritising their environmental impact, and that's no different when it comes to awards. From certified, sustainable timber to 100% recycled acrylic, there's a range of sustainable options for your award material. At EFX, we strive to have an

environmentally friendly awards manufacturing process

, with the addition of solar panels and water treatment in place at our manufacturing site.

Trophy Engraving
Once you've got your shape, style and material ready it's time to make them personal with text and images. We offer digital printing or laser engraving so you can choose different images, colours and fonts to make it your own.
Personalised message

It's likely you'll want to celebrate your award winners with a personalised message. This could be a thank you message, including their name, their achievements and/or their length of tenure at your company.

Date

One of the most popular options to include is the date, particularly if your awards are run on a monthly or annual basis. It could be the year of the awards or the full date of the ceremony. That way, they'll be able to look back and remember the occasion.
Inspirational quote or message

Maybe there's a key message you'd like across all the awards. It might be a company strapline or an inspirational quote that reminds your winners of the importance of their contribution.
Images

Don't stop at text! You can incorporate graphics, patterns, images and logos onto your award too. Our UV digital printing technology creates breathtaking images in vivid colours and with perfect precision.

So, whether you want something bright and colourful or prefer a sleek, monochrome design, don't overlook the graphics in your award design.

Creating a custom award with EFX
Hopefully, now you have an idea in mind of how you'd like your award to look. It's time to bring your vision to life – and our expert team of designers and manufacturers here at EFX can help. 
Still not sure about your trophy design?
Don't worry! While it's great to get an idea of what you want, we don't expect you to have the entire design figured out.

Just give us as much detail as you can, whether that's things you like, things you don't or just a general idea of what you might want, and we'll take it from there.
Awards Design
Our awards designers will discuss your requirements and budget with you. You should have information ready about your event, the venue, the number of award winners and an idea of the type of trophy you require and the sort of customisation you need. 
We'll need you to provide artwork for any specific design or logos you'd like included. Then, we'll use 2D, 3D or rendering technology to bring your design to life. 
Award Manufacture
All of our award manufacturing takes place in-house at our Ettington Park site in Stratford-upon-Avon. This means we can offer our clients more flexibility and ensure that every part of the process adheres to our high quality standards. 
We've also worked to make sure that our manufacturing process is as environmentally friendly as possible, with water recycling and solar panels installed on site.
Finish & Personalisation
Our quality standards run throughout the award creation process, and it's no different when it comes to those finishing touches. Choose your wording, design and branding and see it brought to life with state-of-the-art Digital UV printing technology or engraving.
Ready to get creative? Get in touch with the team at EFX to start creating your own custom award today.