Everything You Need to Know About Buying a Plastic Trophy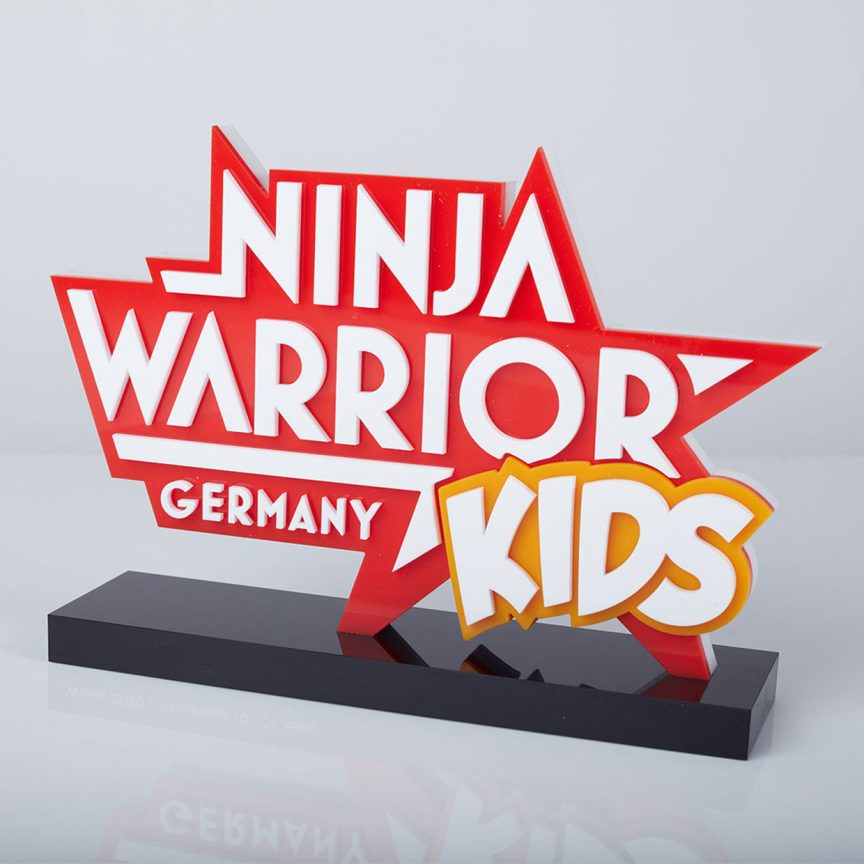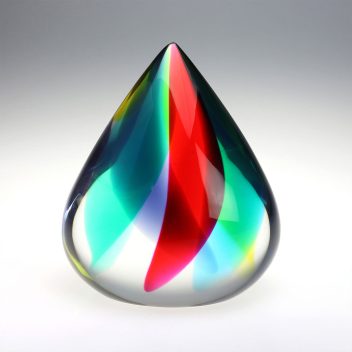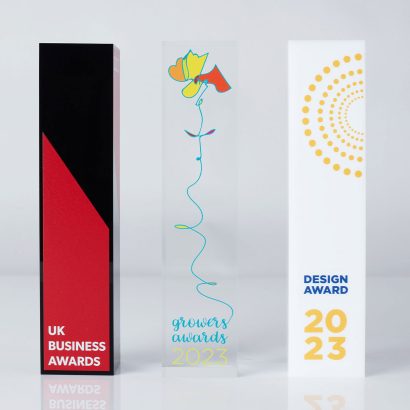 Plastic trophies and awards are one of the most popular trophy styles of 2023, but what is it about plastic that's making more and more people choose it as their perfect trophy material?
In this article we'll look at all the pros and cons of choosing a plastic trophy, the different options, styles and customisations you can choose, and why plastic is actually one of the best choices if you're looking for a sustainable award.
What's the difference between plastic and acrylic?
Acrylic is actually a specific type of plastic, one that is generally high quality, easy to manufacture, comes in a wide range of colours and can even be made from recycled materials. 
So while all acrylic is technically plastic, not all plastic is acrylic! And it's important to know the difference, as there can be huge differences in price, quality, sustainability and the level of customisation you can get. 
When you're searching for a trophy or award, you'll often find that a search for "plastic" brings up cheap, low quality products made out of thin, moulded plastic.
But if you look for "acrylic", you'll find a much better standard of product and material. 
Knowing the difference between standard plastic and acrylic can help you find the best trophy style for you.

Off the shelf and custom plastic trophies
When it comes to plastic awards, plaques, medals and trophies, there is a big variation in quality and price.
You can get cheap plastic trophies that are ideal for buying in bulk or for a novelty gift.
But you can also get high quality, custom plastic trophies made from acrylic that come in intricate, unique designs. 
And there's also a midpoint between the two – off the shelf acrylic awards that come in set designs, but can easily be personalised with digital printing and laser engraving.

Custom plastic trophies
Bespoke plastic trophies are one of the most popular trophy styles of 2023, and are often the material of choice for prestigious awards.
One of the big reasons for this is that many trophy manufacturers are providing 100% recycled acrylic. This is a huge plus point for any event or organisation that's looking for a sustainable trophy option.
It's also a really versatile material, which comes in lots of different colours and opacities, meaning you can create really unusual and interesting designs. 
One of our favourite acrylic designs this year is the Soho House Award. This trophy was designed to look like the iconic Picante cocktail, and was created in moulded acrylic and resin that looked exactly like the famous drink – complete with a couple of ice cubes and a golden chilli!

Personalised plastic trophies
An off the shelf award is one that's already been designed, but is customisable by picking the colour and size, and personalising with digital printing.
Acrylic is the perfect base for digital printing, as you can select the perfect shade and translucency to complement and highlight the graphics. It also provides a smooth surface for the process, reducing the possibility of imperfections.
This type of award is often the best option if you're looking for something a little more affordable than a fully unique design, but still want to have a personalised finish, and a higher level of quality than you get with a mass-produced plastic trophy.
Cheap plastic awards
Sometimes all you're looking for is something cheap and cheerful. Maybe that's because you're working to a very tight budget, or you're just looking for a novelty item.
In these cases, a cheap, mass produced plastic trophy may do the trick.
However, it's worth noting that these items are usually pretty terrible for the environment. The plastic they're made from isn't recycled or sustainable, and they may even be shipped in from other countries too, adding to your carbon footprint.
At EFX we are committed to sustainability, so if you're looking for a cheap trophy option, we highly recommend something a little different – our sustainable wooden medals.
These are priced at as little as £2.50 each when you purchase 10, and can be printed or engraved with a design and text of your choice.
Because they're made from bamboo, they are better than carbon neutral – they're actually carbon negative, meaning producing them removes carbon dioxide from the atmosphere instead of adding it. 
So, before you spend money on a cheap plastic trophy that adds to the planet's plastic waste – please consider a bamboo alternative. Not only are they still very affordable, they're also customisable AND environmentally friendly too – wins all round!
Can plastic awards really be sustainable?
Yes! Some trophy manufacturers provide the option of using 100% recycled acrylic, which means that your trophy can still be sustainable – even in plastic!
What's more, using sustainable manufacturing processes, power and waste management can also keep the environmental impact of your trophy down. 
At EFX, we even go a couple of steps further, ensuring that all our packaging is also recycled and sustainable, and planting trees for every order we take too.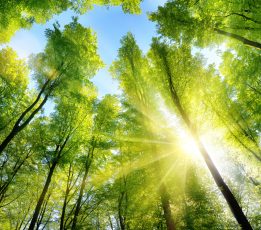 EFX are committed to sustainability
We're supporting carbon reduction and sustainability projects across the globe, find out more.
Should I choose a plastic trophy?
We believe that plastic is a fantastic material for creating awards, plaques and more. 
Its versatility and fantastic array of colour and design options make it a really good option for unique and quirky award designs, and if you choose recycled acrylic, you can even maintain your green credentials.
Whether you choose an off the shelf design or create something truly original, high quality acrylic can be the ideal material choice.
And if you're looking for something more affordable, then we highly recommend choosing sustainable bamboo over cheap plastic – not only will you get a higher quality, sustainable product, they're also easy to customise and look fantastic too!
Whatever you choose for your next award, EFX can help you find the perfect trophy. Get in touch with us today to get a quote or to find out more.