How to Choose the Perfect Trophy Material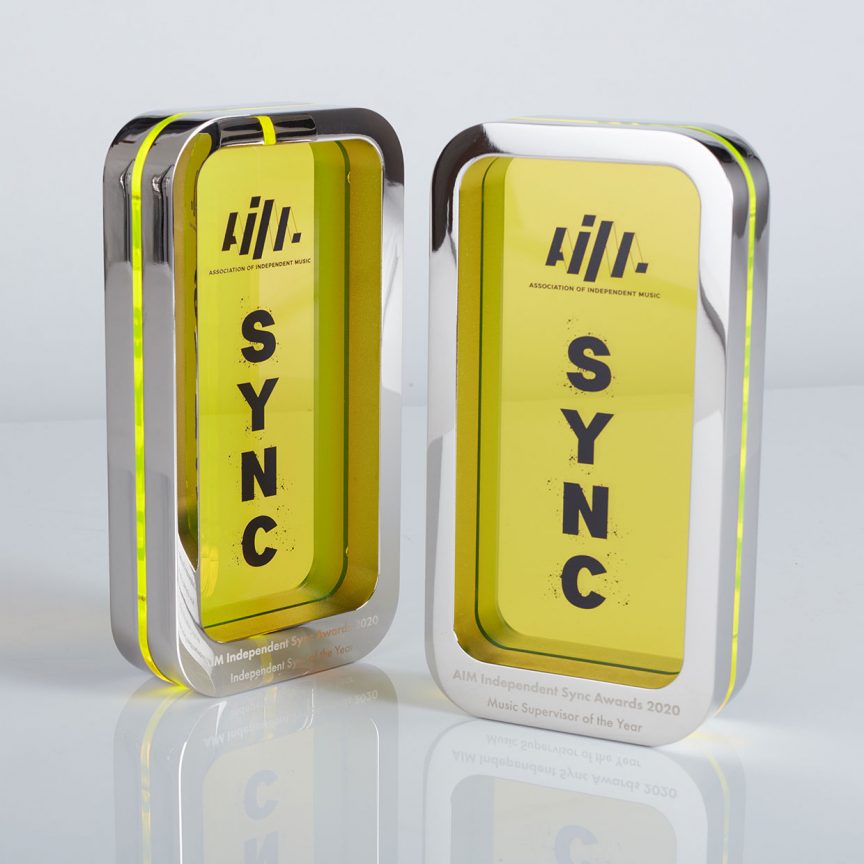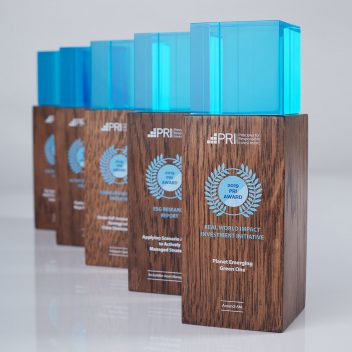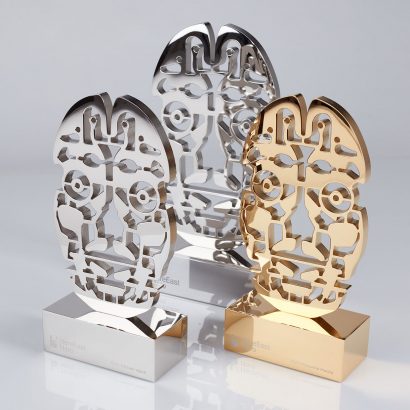 Whether you're looking for a custom designed award, or something ready-made, knowing the material you'd like your trophy designed in can make a huge difference.
The material you choose can give you a whole new range of options, as well as bringing new challenges to your trophy design.
The ideal material for an award really depends on what matters to you. For example, metal trophies often have a classic finish in silver or gold, acrylic trophies open up a world of different colours, and wooden trophies have a warmth and eco-friendly feel.
So, in this article we're going to talk about the different features and characteristics you might need for your award, and the materials that are best suited to that style.
Environmentally friendly and sustainable trophy materials
One of the most common features people ask for with their awards design, is sustainable or eco-friendly options.
The great news here is that there are probably many more sustainable options than you realise!
Wood is often the go-to eco trophy material for most people, but it is important to check that your awards designer is using sustainably sourced wood – not all manufacturers do.
But the wonderful thing about wooden medals is that as well as being sustainable, they also invoke the ideal of being environmentally friendly. When you see a wooden award or medal it simply feels like it's kinder to the environment than glass or acrylic or metal.

But that doesn't mean that other materials can't be sustainable too!
More and more manufacturers are creating trophies made from recycled materials. For example, at EFX we use 100% recycled acrylic for our awards, meaning that you don't need to sacrifice your green credentials to get the look and feel that you want.
So if you're after a sustainable trophy, it might be more important to choose the right manufacturer before choosing a material. Some award designers will have more eco-friendly options than others, and may even have green manufacturing and packaging processes too!
Best material for outdoor plaques
Certain types of award have very specific requirements, and that's particularly true of outdoor plaques.
Choosing the right plaque material is essential, as it needs to be weatherproof, waterproof, and still look fantastic, even if it's been enduring the elements for years.
In the past, the most popular option has been the classic brass plaque. This is a really traditional material choice, and it's still a great choice today, as they are hard-wearing, easy to clean and always look great.
But if you're looking for a more modern style, an acrylic plaque can be a wonderful choice. Just as hard wearing as a metal plaque, acrylic is a much more versatile option, with a multitude of different shapes and colours to consider.
Another great reason to choose acrylic for your business plaque, is that it's perfect for digital printing. This means you can print high resolution intricate designs onto your acrylic plaque, giving you customisation options on the next level.

Medal materials
Gold, silver and bronze. Naturally, these are the materials that first come to mind when you're thinking about medals. But you may not realise that there are so many more options available.
Metal medals with a high polish finish are a classic design and always popular, but we are seeing more and more people opt for less usual materials, like acrylic and even wood.
Combinations of medal material are also a popular alternative to traditional silver and gold medals. Metal combined with acrylic or enamel centres allows for more colourful design features while still giving a nod to tradition.
Trophy material combinations
One of the biggest trends in awards is to use a mix of different materials to create the perfect trophy design.
From metal and glass awards to wood and acrylic combinations, these designs bring the best out of each material, and use the contrasts to highlight the features of each. They can make for some stunning perpetual cup designs.

When you use different materials for trophy components, there's often much greater flexibility in design, as you can combine elements with different features.
For example, some of our most popular material combinations are metal and acrylic trophies. These have a wonderful balance of complementary and contrasting features that bring out the best of both materials.
Textured trophy materials
Sometimes your choice of trophy material isn't about the look, it's more about the feel, and that's where texture comes in.
Metal awards naturally have a hard, cold texture, which can be emphasised with a lovely high polish, or softened with a brushed finish. Similarly, glass is naturally cool, smooth and hard to the touch.
Acrylic is a little softer and warmer to hold but, as a flat surface, it has a similar smooth feel – although it can also be cast into a form that includes a textured finish.
But if you're looking for a trophy with a naturally textured feel, the best option has to be wood.
Wood is naturally warm, with a unique grain that gives each award an individual style, making it a perfect choice for a tactile award.
What's the best trophy making material?
When you're designing an award, everything from the shapes and colours to the materials and textures comes down to your own unique needs.
So here's a quick run-down of all the different trophy material features we've discussed, so you can choose what's best for you.
Sustainability
For an eco friendly trophy, wood and stone are the obvious first choices – but you do want to make sure that your trophy manufacturer is using sustainably sourced wood. 
And, with the right awards designer, you can actually even use recycled materials like acrylic or aluminium – so when choosing a sustainable material for your trophy, it might be better to look for eco-friendly manufacturers first, as they'll be able to guide you to the most appropriate materials.
Durability
If your award is designed to brave the elements, then metal and acrylic are two of the most popular materials. Glass can also be an option, but as it's more fragile, extreme weather is more likely to be an issue.
Versatility
Acrylic is probably the most versatile of all trophy materials. It can come in any colour or shape you need and can be engraved or digitally printed with designs too. But another great way to achieve versatility is to use a combination of different materials, which can also provide lovely contrasts within your trophy design.
Texture
For a natural texture and warmth to your award, you can't go wrong with wood. But if you're looking for a high shine and polish, then a metal trophy may be the perfect option instead.
Whatever features you're looking for with your trophy material, a good trophy designer will help guide you to exactly what you need. So if you're looking for a trophy or award, get in touch with the friendly team at EFX, and we'll help you find or design the perfect award for your event.