Why Employee Recognition Awards Motivate your Workforce
General News
17th November 2021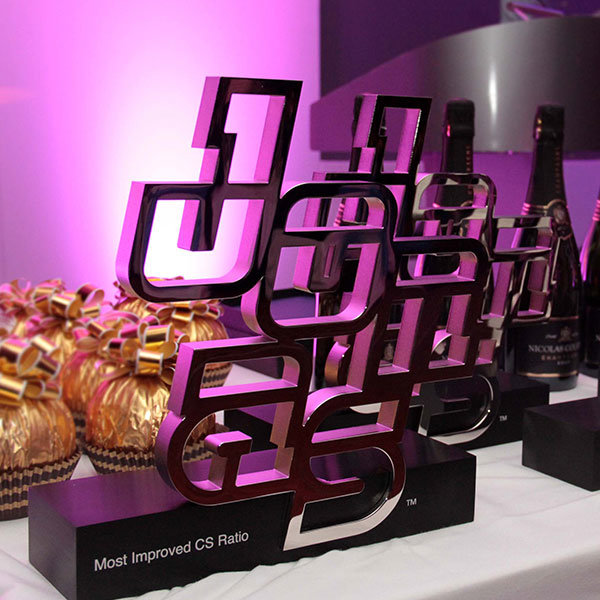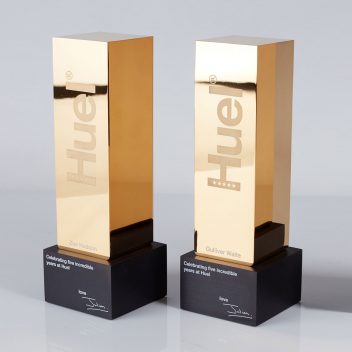 As the world begins to return to normal, there's never been a more perfect time to reward your team who have helped navigate the business through the murky waters of the pandemic. 
Whatever industry you're in, whatever role and no matter how senior – there's no denying that recognition of a job well done works wonders for morale, but can the act of giving an accolade actually motivate your workforce to do more?
More than ever, we have seen the benefits of not only recognising the efforts of staff and colleagues, but also celebrating that hard work. And, now businesses are returning to office life and larger events are permitted, it could be the perfect time to show how much you appreciate your team with an employee recognition award.

What are the benefits of employee recognition awards?
Losing motivation and drive in the workplace isn't unusual. When we throw a global pandemic into the mix, working from home, alone – and without the routine or comradery of the office – it comes as no surprise that morale is through the floor across most industries.
A recent study found that two-thirds of workers who switched to remote working during the pandemic felt less connected to their colleagues. Many also reported feelings of isolation, so there's really no better time to bring the team together and recognise employee achievements.
The simple act of awarding a business trophy could do more than provide a pat on the back.
Here's 3 benefits of employee recognition awards:
It probably goes without saying that winning an award gives an almost instant feeling of pride, motivation and team morale. It shows the recipient that not only does the work they have done matter, but it has been done to a great standard. Even being nominated for an award through work can be enough to motivate a team or individual to do more so, for this reason alone, a custom award can pay off in staff morale.
Boosts the status of your brand
Whether it's an award for the most sales made in a quarter, the most innovative approach to an industry issue or the most creativity used in the latest campaign – rewarding great work with accolades can actually boost the status of your brand as a whole.
Recognising incredible work, and marketing those accolades properly shows other customers, businesses and future staff that you're a company that works hard and rewards hard work.
Staff retention is vital in any industry, and a great way of ensuring your staff feel appreciated and valued is to award their efforts with a bespoke trophy. It can renew passion and motivation and remind staff why they do what they do. Ultimately, it can go a long way to helping staff stay loyal and reduce the staff turnaround.

Employee recognition award ideas
If you're feeling motivated to award your hard-working employees but need a little more inspiration, we've put together some popular employee recognition awards titles and categories to help.
Long service awards

 

Reward your employees for their loyalty with long service awards. These might be for set periods such as five, ten and twenty years.

Attendance awards

Attendance awards might not be based on attendance alone, but they can be used to reward punctuality and efficiency.

Top performer

If you have teams working to targets, for example in sales or marketing, you absolutely should be rewarding your top performers. It will help motivate them too.

Team player

Best team player or communicator is often a popular choice to reward those members of your team who work well with others.

Most improved 

Not everyone can be top performers all the time, so most improved performance is a nice award to give some other team members recognition.

Going the extra mile

This is a great option for customer-facing employees, but it can also apply to just about any role. It's a flexible award to recognise those who put in the extra effort.
Are you planning a company awards ceremony?
It's no secret that the past year has been incredibly taxing on businesses, employers and staff alike – but as the skies are beginning to clear, there's never been a better time to show your thanks and appreciation to the workforce.
The good news is that, here at EFX, we have a huge range of business awards and trophies – from off-the-shelf trophies for fast, easy customisation to bespoke awards perfect for a special occasion. 
We offer a free in-house design service and pride ourselves on being affordable and accessible to all industries too. 
So, what are you waiting for? Get in touch with our friendly team today to find out how we can help you!