Virtual vs In-person Awards Ceremonies: the Pros and Cons
General News
10th May 2022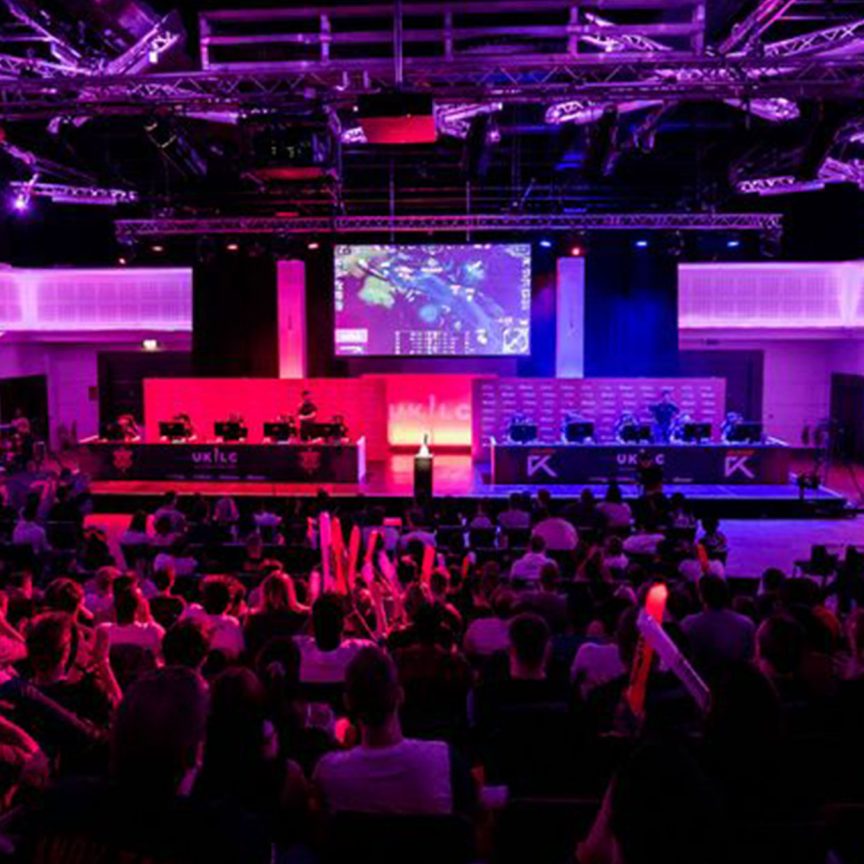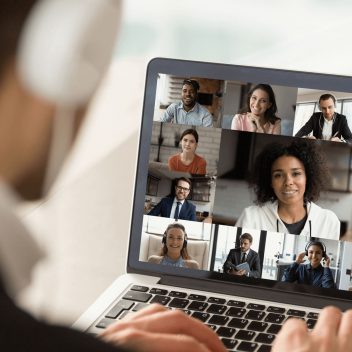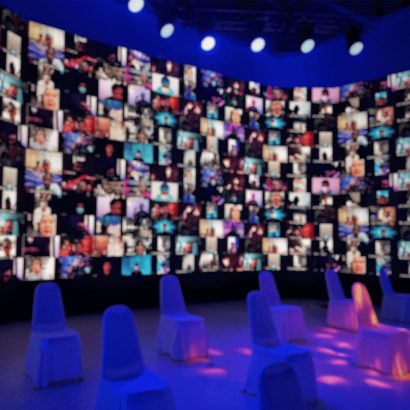 The past couple of years have seen a huge shift in the events industry, and that includes award ceremonies. In 2020 and 2021, some of the biggest awards ceremonies were either postponed or moved online. And, while things are starting to shift more towards a 'new normal', virtual events are here to stay.
So, when you're planning your next award ceremony, it's important to think carefully about the format. Virtual, in-person or even hybrid? Here are a few things to consider.
What is a virtual event?
By this point, you're probably pretty familiar with virtual events. Zoom quizzes, webinars, online conferences and even workouts – we've all been there at some point over lockdown. In a nutshell, a virtual event is any event that is run solely online, using a form of video conferencing or online events software. They might be by invitation only, or accessible to anyone who has the link.

What is a hybrid event?
A hybrid event is a little more tricky to define. Essentially, a hybrid event should combine the best of both worlds – both face to face interaction and digital elements. For example, you may have your presenters and speakers together in person, but invite most people to watch live online.

They're a great option if some people don't feel comfortable attending in person – or if they can't due to illness or travel restrictions. A hybrid event should allow everyone to attend in the way they prefer. But, it can take a higher level of event planning and logistics to ensure the in-person and online attendees all feel involved.
The pros of virtual awards ceremonies
Accessibility
The number one benefit of holding your award ceremony online is that it's accessible to all. There's no need to dress up in awards ceremony attire or travel to a physical location – your guests can attend from anywhere, at the click of a button. It also means that if your guests can't attend on the night, they can watch a replay at a later date.
Engagement
More businesses have gone down the remote route since the pandemic, with staff based around the globe. Maybe you have a remote workforce based across the country, and you want to bring them together to boost engagement and employee motivation. A virtual employee awards ceremony is a great way to get together and celebrate each other's achievements, especially if it's not possible to meet in person.
Budget
A virtual awards ceremony is often more cost-effective than an in-person event. No splashing out on food and drinks, venue booking or decorations. Instead, you can channel that saved budget into high profile virtual event speakers or more creative awards to bring your ceremony to life. And, with no travel or overnight costs, it's cheaper for your attendees too! But, on the flip side, a virtual event may be less profitable overall for your business than a large, up-scale in-person ceremony.
Eco-friendly
We've already mentioned saving on travel costs but, don't forget, this also has an environmental impact too. From heating or air conditioning to food waste and fuel for travel, a physical event has an environmental impact. At EFX, we're passionate about sustainability in our awards and, by hosting your award ceremony online, you'll be reducing your carbon footprint too.
Interactivity
Some virtual awards software even allows for interactivity between speakers and attendees. This might be in the form of online chats, question & answer sessions, online polls and more. This can make your virtual event more engaging and gives attendees a chance to be part of the action, whether they win an award or not. Plus, you can use those same tools to gather data and feedback to improve your next event.
The cons of virtual awards ceremonies
Distraction
One of the major downfalls of online events is people's natural tendency to get distracted. Sitting in your own home online is a completely different experience from being at an in-person awards ceremony. It's less personal, so you'll need to step up the entertainment and interactivity to keep your audience engaged. And, you'll want to avoid lengthy speeches and presentations which could cause your audience's minds to wander.
Networking
Online events will often miss that social element of networking with colleagues or industry peers. One way to try to combat this is to add interactive elements to your ceremony – such as public votes and having different members of the group present different awards. 
Building your brand
A large-scale physical event can do more for your business's brand than an online event. It gives you an opportunity to attract media attention and collaborate with other brands for sponsorship and merchandise opportunities. That's why we've already started to see a lot of our more high-profile clients return to in-person awards ceremonies.
Delivery
Of course, a key element of any awards ceremony – and the part that we specialise in – is the awards themselves. How can you ensure your winners receive their awards?
A great awards manufacturer should be able to manage this easily enough with award delivery options that mean everyone receives their trophy at home. But, that does have its own downside, as people will know in advance whether they've won.
And, if you've pushed the boat out with a special bespoke award, you'll want as many people to see the awards as possible!
Atmosphere
Even if you host an incredible virtual awards ceremony, it's unlikely to beat an in-person gathering in terms of atmosphere. Awards ceremonies are about bringing people together to celebrate their achievements, and making it in-person makes that experience a little more memorable. Virtual events just can't capture the thrill of winning in the same way. Your guests will get to meet colleagues and peers that they might not have otherwise met, enjoy some entertainment, and even some time on the dance floor once the awards have been handed out!
Online vs physical events – how to choose?
As we move into the post-pandemic world, it isn't really a question of either/or anymore, but really what works best for you and your awards team. Virtual awards ceremonies absolutely still have their place but, after years of confinement and Zoom parties, many people are keen to get back out there and celebrate in person.

Essentially, any awards ceremony is really for your guests and award winners, so be sure to check in with them and see what they'd prefer.
However you choose to host your event, we're here to help with all your awards needs. From bespoke awards designed in the shape of your company logo to bulk personalised awards with a special message for your winners, there's a huge range to choose from. And our flexible delivery options make it easy to get them to your winners – whether that's in person or online!