Trophy Styles and Design Trends of 2023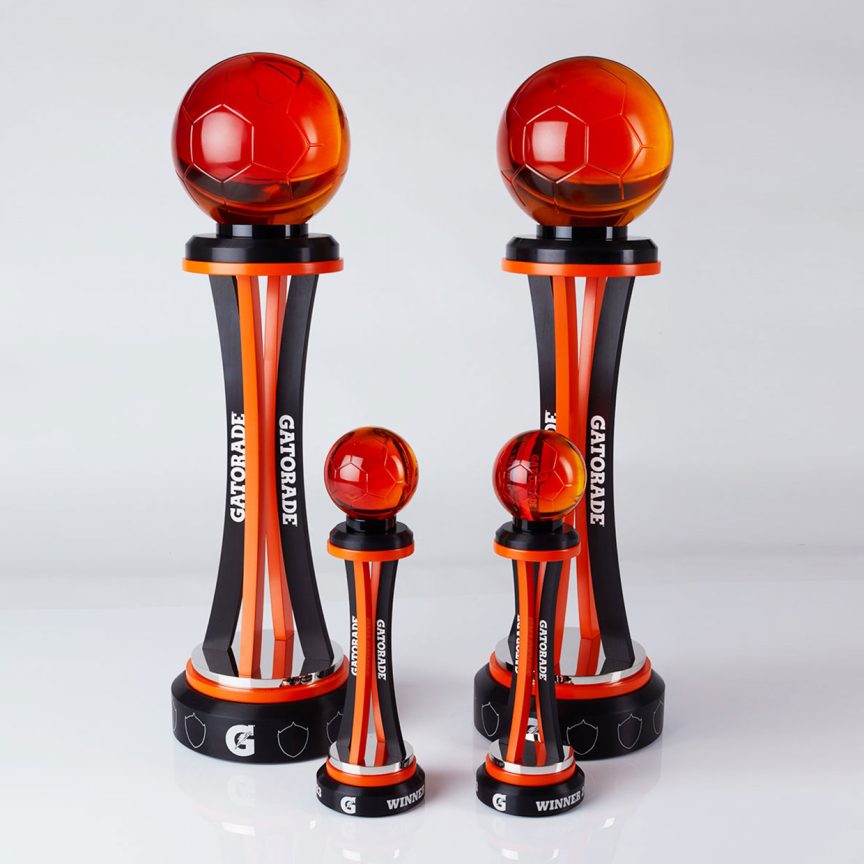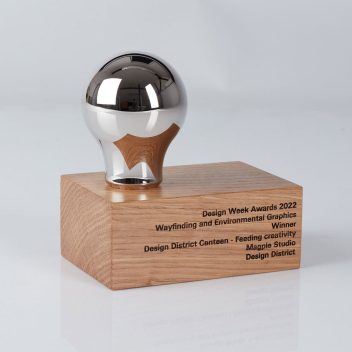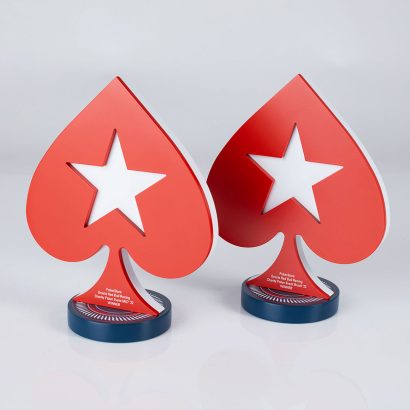 Just like any creative industry, award design is always influenced by new, exciting trends. This can come in the form of new materials, cutting-edge manufacturing processes or new design styles.
So what are the trend setting new trophies of 2023? Over the first half of the year, we've found that the biggest rising trends are:
Sustainable awards

Unique trophy shapes

Acrylic and plastic trophies

Trophy material combinations

3D printed awards
We'll take you through each one of these popular styles and explain why they're setting the trend for trophies in 2023.
Sustainable awards
One of the most significant trophy trends of 2023 is the rise of eco friendly and sustainable awards.
With more and more businesses and organisations focusing on their green strategies, it's not surprising that these standards have become really important for trophies too. 
This is something having an impact on the entire events industry, with organisations looking for ways to reduce their environmental impact through carbon neutral events, sustainable sourcing of materials, and even choosing locations that will require less travel for attendees.
So sustainable awards are the obvious choice for any company, charity or organisation who wants to show off their green credentials.
And when it comes to eco friendly awards, there's a lot of different choices out there too. You can go for recycled acrylic or aluminium, or a naturally sustainable material like wood or stone. Or you can choose a trophy designer who uses sustainable manufacturing processes and power.
Or better still, choose one who can provide both!

Unique trophy shapes 
Another popular trend for awards this year has been the rise of unusual and unique trophy shapes. 
We've seen trophies in a huge range of different shapes this year, from an award in the shape of the USA, to one that looks like an alpaca!
While classic column, alphanumerical and cup style trophies still continue to be popular, more and more clients are asking us to create quirky trophy designs that really stand out.

Acrylic and plastic trophies
More and more, acrylic is becoming the go-to material for trophy design, and in 2023 that trend is certainly continuing.
In the past, acrylic may have been seen as a less prestigious material for a trophy, but with designs getting more and more advanced, acrylic is the perfect choice for people looking for something a little different.
Because it can be produced in a vast range of colours, is the perfect platform for digital printing, and can be shaped in a huge number of ways, an acrylic award opens the door to a much wider range of design styles.
And you can even get acrylic that's made from 100% recycled materials, so it's even a good choice for people who want a sustainable trophy.

Trophy material combinations
Another popular trophy trend is the use of different trophy materials in award design. By choosing different materials to use in the same award, you can create a great contrast of colours, textures and more.
Acrylic and metal
Plated aluminium and acrylic awards are one of the most popular combinations of 2023. A common way to incorporate both materials is for the metal to form the base or outline of the trophy, with the acrylic forming its centre.
This combination gives the weight and gravitas of the metal finish, while also allowing you to create a more colourful design. A popular finish for these types of trophy is digital printing – which works beautifully with acrylic and allows you to create highly detailed designs.

Wood and metal 
Another popular combination is metal and wood trophies. This really highlights the contrast between the materials, with the cool, shiny smoothness of the metal against the warm, textured and tactile wood.

Acrylic and wood
Acrylic and wood is a less common combination of trophy materials, but is gaining popularity in 2023. 
With recycled acrylic more widely available, using plastic in your trophy can still be sustainable, meaning you don't need to sacrifice your principles to get the design and style you're looking for.

3D printed awards
3D printed trophies are still quite a niche item, but are definitely rising in popularity. With this style of trophy you can create incredibly detailed designs, but they do generally come at a premium. 
Costs for a 3D printed trophy are often significantly higher than for one created through more conventional methods. 
So while these types of awards are trending, it's likely to be some time before they become the most popular manufacturing method for trophies. 

Get trend setting trophies with EFX
At EFX we've created trophies and awards in a massive range of different materials, styles and designs, and we're always excited to see what upcoming trends are becoming popular.
Whatever style of trophy you're interested in, we can help create a bespoke design that's ideal for your event. Just get in touch with us today to find out more.