NuFish Feeder King Fishing Trophy Crowns a Glorious Competition
Client News
31st October 2018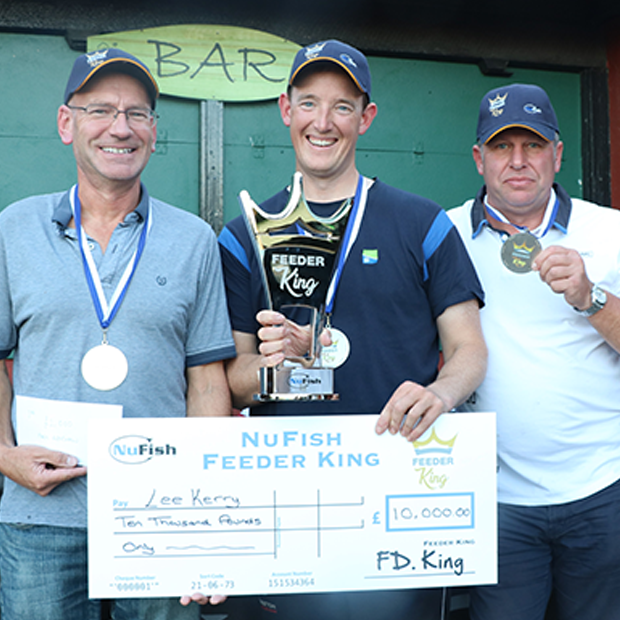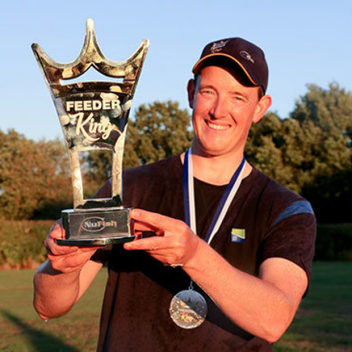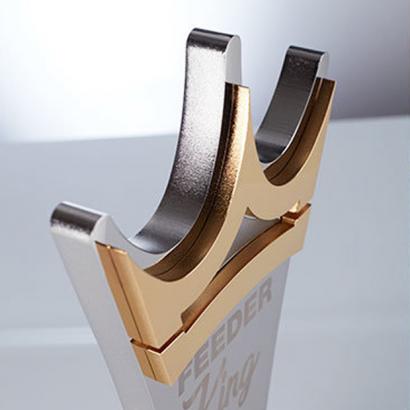 For Lee Kerry, the inaugural NuFish Feeder King Final turned out to be a memorable day. He won! After collecting a cheque for £10,000 and the splendid winner's trophy, he commented: "What a fantastic trophy! What a fantastic day!"
He'd certainly had to hold his nerve during the competition, when for the first hour no fish came near him and also through a no-action patch in the afternoon. However, 18 skimmers and 2 bream amounted to 20lbs in total and 5 lbs more than second placed Shaun Stockley. The technicalities of how he did it are probably left to the experts but reportedly involved a rocket cage, 45g window feeder and size 14 N20 hooks…outstanding skill and possibly some luck too.
The competition final was held 26 September at Southfield Reservoir, South Yorkshire, following qualifying rounds which started in January. The competition was the biggest title ever to have been fished at the venue and proved very popular, with 31 anglers qualifying for the £19,000 prize money competition.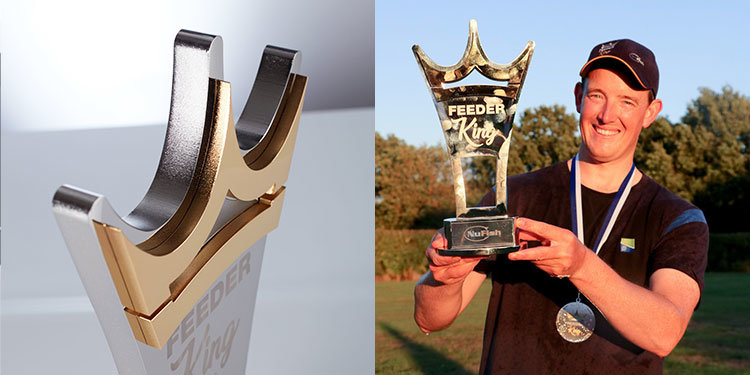 Fishing trophy provides winner's crown
The ultimate fishing trophy was commissioned by sponsors, Nufish. "What started out as a doodle from us became this trophy of beauty, second to none, thanks to the fantastic EFX design team and Dee".
The Feeder King fishing trophy stands an impressive 390mm tall and is regal in design, featuring a stylised crown mounted on a podium plinth. Manufactured in solid aluminium with pierced detailing, it has a pristine nickel-plated, mirror finish and is decorated with gold plate and engraved. Complementing medals were likewise produced by EFX as a lasting souvenir for the winner.
Whether you're looking for a golf trophy or an award for mountain biking, EFX is here to help with all your sporting awards needs. Get in touch with us to find out how to create a custom award for your special event.