The Complete Guide to Golf Trophies
General News
18th October 2021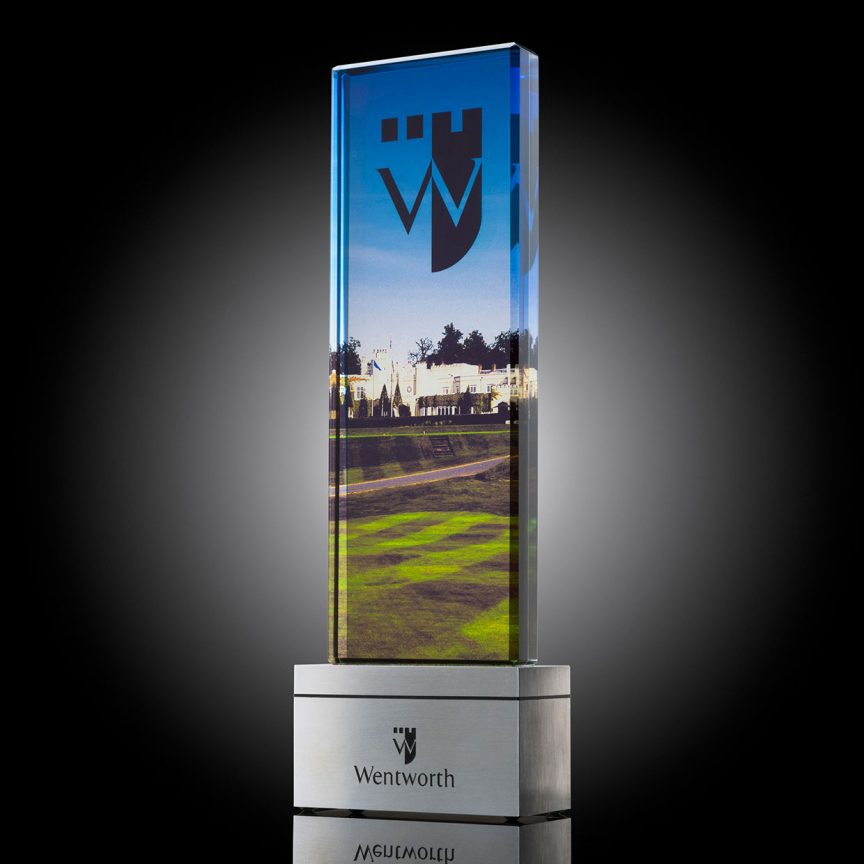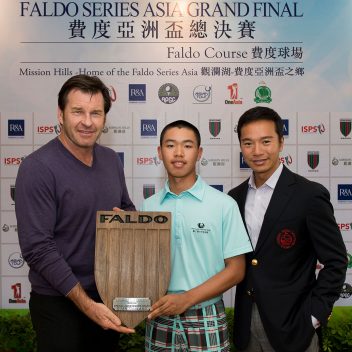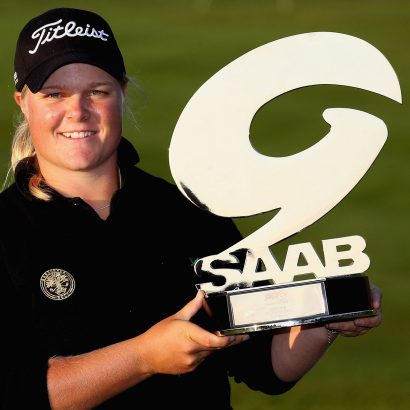 Every golf club has its own unique competitions, events and awards that are presented each year.
From the Club Championships to your monthly medals, most golf clubs like to present winners with special trophies, plaques or cups to honour victories, as well as highlighting people who've made a contribution to the club.
But with so many different options available to you, finding the perfect award can be a bit daunting. So how do you go about choosing the right golf trophies for your club? 
In this article, we'll talk about the different types of golf awards available and how to get the look and style you're after, whether that's a classic medal, crystal award or modern trophy.
Golf themed awards
One option for your annual trophies is to have an actual golf theme to the award, whether that's incorporating a golf ball, clubs, or even a player. 
Personalised golf trophies
If you're looking for something simple, stylish and affordable, you can find a great range of pre-designed golf trophies from different trophy makers. 
But if you do decide to go off-the-shelf, you're going to want to avoid cheap novelty golf trophies. And a good way to separate a quality ready-made award is to make sure that it can be professionally personalised.
A good award manufacturer should be able to give you engraving options so you can personalise your golf award with the name of the award, the winner (if this is an award they get to keep), and maybe even a special design – like the club crest or logo.
Bespoke golf awards
Another option if you want a trophy with a golfing theme is to go bespoke. Now, this might not be the best option for your weekly nearest the pin or longest drive trophy.
But for a club championship, or if you hold a prestigious event or open, a bespoke golf trophy could have exactly the impact you're looking for.
When you go bespoke it means that you can design exactly what you want, whether that's a glass golf trophy or something in wood, aluminium or acrylic.
A unique design means that you can take anything as inspiration, and create shapes and styles based on anything – including your course, local landmarks, your club logo or even something abstract.

Perpetual golf trophies
One of the most common awards in golf is a perpetual trophy, which is an award that is presented to a new winner every year. 
Most big competitions will include a perpetual trophy, which can then be engraved with the name of each new winner.
The Claret Jug and the Wanamaker Trophy are both great examples of a perpetual award and are both a classic sporting cup design. This is probably the most familiar design style for a perpetual award.
Another popular style is the perpetual shield. These are a really traditional style of perpetual award, they are usually wooden, and instead of engraving winners' names directly onto the shield, they usually receive a mini engraved metal shield which is affixed to the main wooden shield.
The big downside of this style of award is that they have to be really big in order to fit all those winners on! They're also very heavy as a result, which makes them awkward to transport and display.
The difficulty in creating an award that needs to be changed over time is one of the reasons that designing your own trophy can be a great alternative for this style of award. 
Creating a custom perpetual trophy means that your designer can factor in the need to make it adaptable for future winners, and may even have ideas on how to expand the award in the future.
Golf medals
Medals are a really popular choice of golf award because most clubs have a monthly medal competition that's open to members – and at most clubs, the prize includes an actual medal!
Medals can be made in a huge range of shapes, sizes and materials, and you can have a unique medal design for your competitions. But most often your monthly medal trophy is a simple engraved medal in aluminium and plated in silver or gold. It's typically personalised with the month, year and the winner's name.
But another great option is to consider wooden medals, which are really versatile when it comes to personalisation, as they're easy to engrave, but are also great for printing, meaning that you can go for a more colourful, interesting design.
Memorial golf awards
Many clubs have memorial awards, dedicated to loyal members who have given a lot to the club. Sometimes these are actual trophies, but they're also very often a plaque that can be hung on the wall.
Memorial plaques and awards are a lovely way to honour people who have contributed to your golf club. When you're looking to create a memorial, it's important to think about the purpose of the award. 
Some memorial cups or trophies can be won each year, either in competition or simply by being awarded.
Plaques on the other hand are a great way to give a permanent reminder of a club great in the clubhouse or the locker room. 
Once you've got a clear idea of how your memorial will take shape, you can then look at off the shelf or bespoke options to make that award unique, either with an original design or personalisation.

Golf tournament trophies
When it comes to tournaments and competitions, you may want to invest in a special trophy, cup or award to really reflect its prestige and significance.
There are so many different options when it comes to creating a trophy, in material, shape and style.
Metal golf trophies and cups
The classic cup trophy design usually comes in aluminium, plated with gold, silver or nickel. But if metal is your material of choice, there are actually a lot more options that you may not have thought of.
A great awards manufacturer can create metal trophy designs in all shapes and sizes, using 3D machining to make even the most intricate designs from solid metal.
Glass golf awards
Glass or crystal are probably the most popular materials for golfing trophies, with everything from cut glass tumblers to glass cups regularly awarded as prizes.
But glass trophies can come in lots more varied styles, even incorporating unique shapes or colourisation for a completely original look.
Glass or crystal golf awards can also come in pre-designed styles, so if you're looking for a simple glass award that you can personalise, then you're likely to find a lot of great options.
Acrylic golf trophies
If you're looking to create something really special, then acrylic can be a really versatile option for your golfing award. 
Not only does acrylic come in an endless variety of colours, it's also really versatile, meaning that you can create a unique design.
Acrylic awards are also a great format if you want to incorporate digital UV printing into your trophy. Digital printing enables you to print really detailed, vibrant designs onto your award, giving a new dimension to your award design.
Wooden golf awards
Wood is a fantastic material for awards and trophies, and with modern trophy manufacturing methods you can get so many different shapes, styles and finishes.
Wooden trophies are also more likely to be environmentally friendly – especially if they're made from sustainable woods. 
One of the great things about wood as an award material, is that you can use its natural finish, or you can combine it with other materials, such as metal or acrylic for a really different style.
Wood is also a popular choice for off-the-shelf awards, meaning that you can find a really affordable wood trophy design that can still be personalised through printing or engraving.
Stone golf trophies
One of the most overlooked materials for golf trophies is stone, which is a real shame, considering this is a material that has an incredible natural finish, and can be surprisingly versatile (depending on the type of stone).
As well as bespoke designs, you can also get a really great range of ready made stone trophies, that are fantastic if you've got one eye on your budget, but still want a golf award that's stylish and customisable.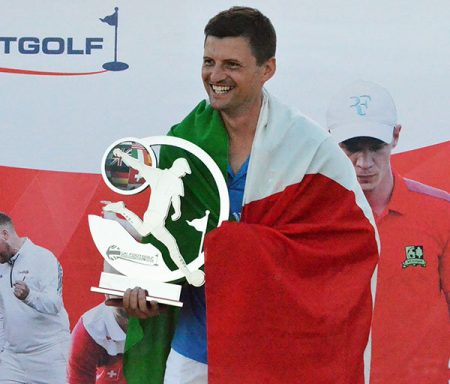 Finding your perfect golfing award
In this guide, we've gone through all the different options you may want to think about for your golf club's next presentation evening, new competition or memorial award.
So now you should be armed with all the facts about the different types of golf award, the different materials you might want to consider, and whether off-the-shelf or bespoke awards are the right option for you.
But if you do need a little more help choosing or designing your golf trophy, then fill out the form to talk to the friendly team at EFX.