Personalised or Bespoke Awards – Which One is Right for You?
General News
16th December 2021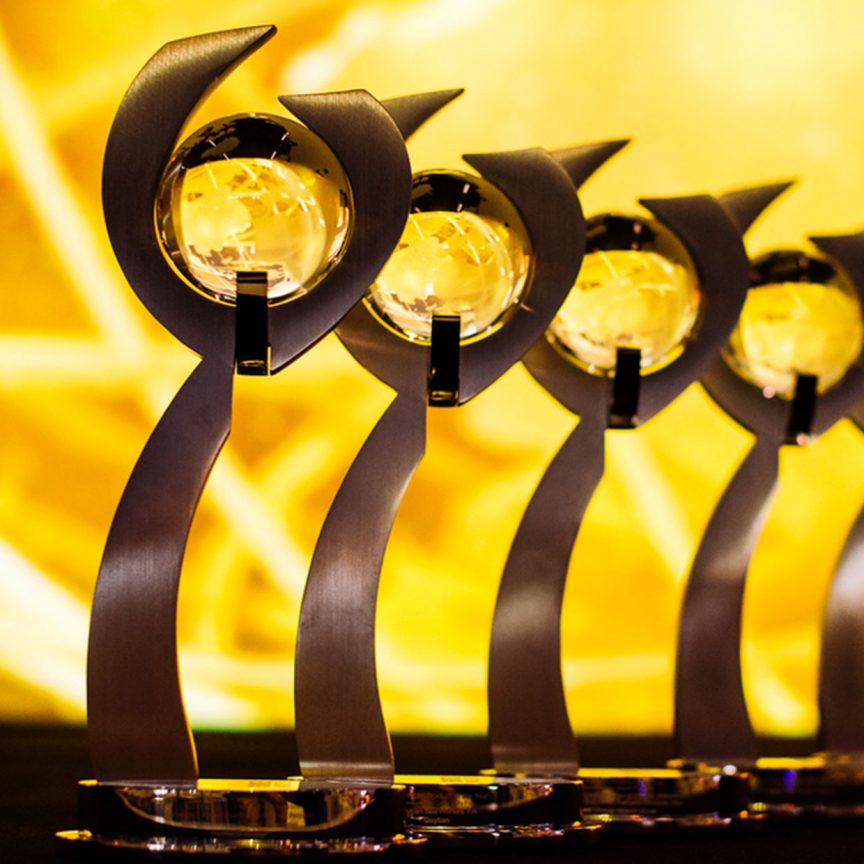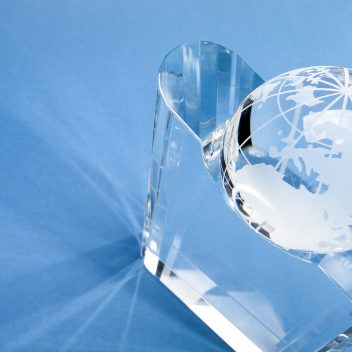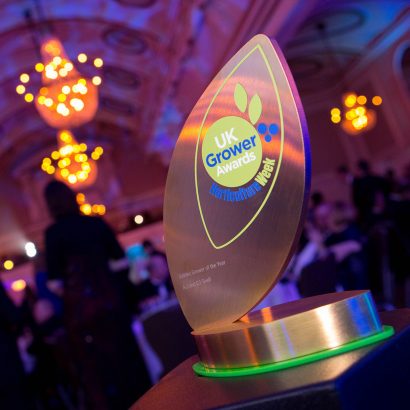 When you're holding an event or competition and start thinking about the winners' awards, it can be difficult to know whether you need a design that can be personalised, or one that's custom made.
That's especially true if you're looking at trophies made by a company that offers really flexible off the shelf designs – like we do!
So, how do you decide if you need something perfectly unique, or something that can be uniquely personalised?
In this guide, we'll explain how.
What's the difference between a personalised and a custom award?
The first step to choosing the right style of award is understanding the differences between the two.
What is an off-the-shelf award?
An off-the-shelf award is one that can be personalised or customised from a ready-made design.
So for example, you'd look through a range of designs, select the one you like best and then add your own modifications.
That might be through printing, engraving, or simply picking the right size and colour.
What is a bespoke award?
A bespoke or custom award is one that's designed for you, completely from scratch. That means that the possibilities in terms of design are almost limitless! 
This is especially true if your designers also manufacture their awards in-house – because they'll know exactly what machinery, processes, software and technology they can use to create your design.

Why choose a personalised award?
There are several reasons that a personalised trophy, medal or cup might be a better option for you.
One big reason is cost. Generally speaking, a predesigned trophy that can be personalised, is going to be less expensive than a bespoke design.
So if you're after a more affordable award, then an off-the-shelf option is likely to be the best choice for you.
Another big reason you may want to go for a ready-made award, is that it's usually a lot quicker to produce. If you need your trophy fast, then there's a much shorter turnaround if you choose a predesigned award.
The last reason you might want to go down the predesigned award route, is because it's just a lot simpler. 
If you don't want to spend too much time and effort creating the perfect design, a printed or engraved off-the-shelf award is going to be the most straightforward way to get what you want.
Why choose a custom award?
Unlike off-the-shelf awards, custom made awards are designed from scratch, just for you. That means they're a much better option if you're looking for a completely unique design.
Bespoke awards can be almost anything you imagine, so if you're after a trophy that really makes a statement or truly reflects the personality of a competition or event, then this is definitely the best option for you.
But if you're feeling a little daunted at the idea of creating your own award from scratch – don't worry! A good trophy designer can help bring your ideas to life – or even come up with concepts from scratch.
And if your award design company is also your manufacturer, then things get even better! When your award is designed and made by the same company, it means that your designer will have a great knowledge of the different award manufacturing processes and finishes available. They'll also be able to advise how you can choose the right material for your award.
So they'll know if there's the possibility to create a 3D scan to base your design on, if they can use laser cutting or CNC turning to get the structure they need, or whether you can use digital UV printing for the perfect finish.
But this additional work does mean that a custom trophy is usually more expensive than an off-the-shelf option. 
So it can be really helpful if you let your designers know how much you're looking to spend right at the start of the process. This way, they can put together a concept that brings your vision to life without busting your budget.

I want an award that incorporates my logo and branding – what should I choose?
If you want your logo and branding to be part of your award design, you still have the choice of a custom or off-the-shelf award.
Many of our ready made designs can be personalised with UV digital printing, which can bring your logo, font and colours into your award really easily.
That means you can still get an affordable award quickly – even if you'd like it to use your branding.
But if you're looking to go to the next level, a custom award could be made in the actual shape of your logo, or be uniquely designed using your branding as inspiration.
So it really comes down to how intricate you'd like your award to be, and how creative you'd like your designers to get.
Personalised or custom awards and engraving
If you want to have your award engraved, then both personalised and custom awards could be a good choice.
One thing to bear in mind, is whether you're looking for a perpetual trophy or award, as that may change what options are available to you.
A perpetual award is one that is presented to a new winner, usually every year. Sporting trophies are usually a good example of these.
If you want to engrave an award with multiple winners over time, it's important that it's designed with that feature in mind – otherwise you could find yourself rapidly running out of space!
So generally, it's better to go for a custom perpetual award, as there aren't very many ready made designs that cater for multiple winners over time.
But both ready made and bespoke awards can be engraved for you, whether you choose a custom glass trophy or an off-the-shelf bamboo medal.
You may also want to consider printing as an alternative to engraving, so that you can make better use of colour and go for more detailed personalisation. 

How to choose between a custom and ready made trophy 
So, now you know the big differences between predesigned and bespoke awards, it's time to decide which is right for you?
Do you want a simple, customisable option that you can get quickly and at a lower price?
Or do you want something that's uniquely designed, just for you?
Whichever you choose, the team at EFX can help you find the perfect trophy, cup, medal or plaque from our off-the-shelf designs, or by creating a design just for you – so have a chat with us today!