5 Exciting Design Ideas for Recognition Awards for Employees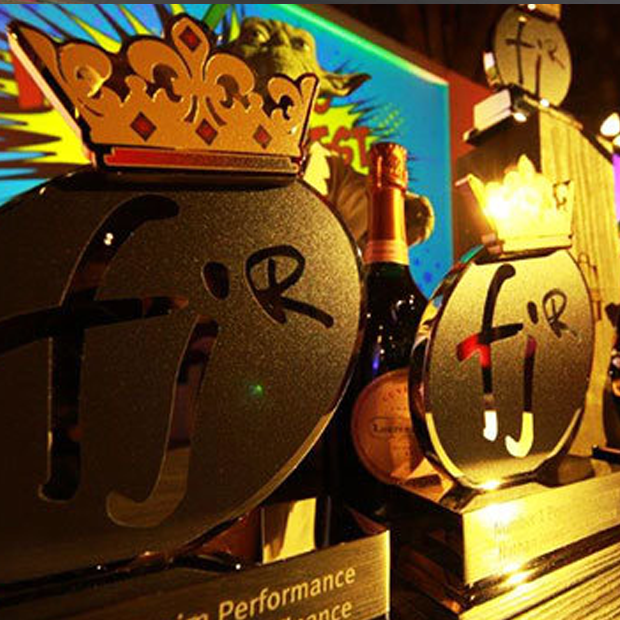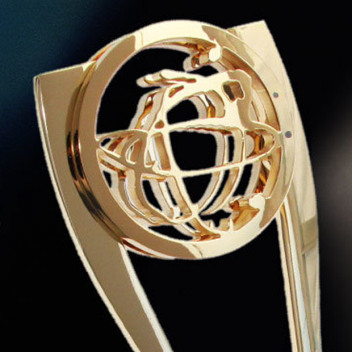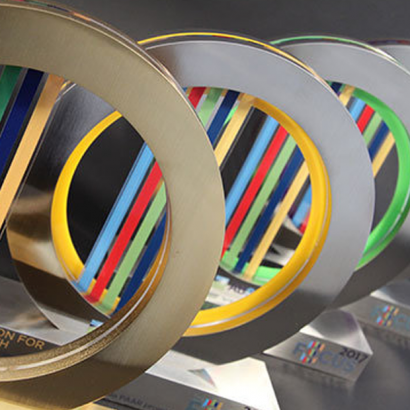 If you're here, you probably already understand that employee recognition awards can help motivate your workforce. Running an internal recognition scheme that remains engaging and effective year after year can be a challenge. Not least, coming up with fresh ideas for the winners' trophies and recognition awards for employees.
It can be tempting to stick with what you know and repeat the design of awards and trophies from the previous year. However, this does come with its own risks. The lack of the winners' trophies 'big reveal' at the time of presentation can be deflating and lead to diminished impact, whilst the lack of anticipation among potential winners can gradually undermine the perceived worth of a scheme.
Refreshing the design of your recognition awards each year will ensure they remain a key driver of your scheme. The EFX design studio has an excellent handle on what works and creates fabulous, bespoke award designs that thrill clients, year after year. Here are a few of the design team's recommendations to ensure your recognition awards achieve the necessary impact this year:
1. Trophies that are going places
A design that has a sense of movement and action can be particularly compelling and engaging. This design for English Athletics, which includes an athlete taking the finishing line, literally leaps out at the recipient and immediately demands to be noticed and appeal to their sense of pride and achievement. It is manufactured in polished nickel plated aluminium with the decorative detail digitally printed.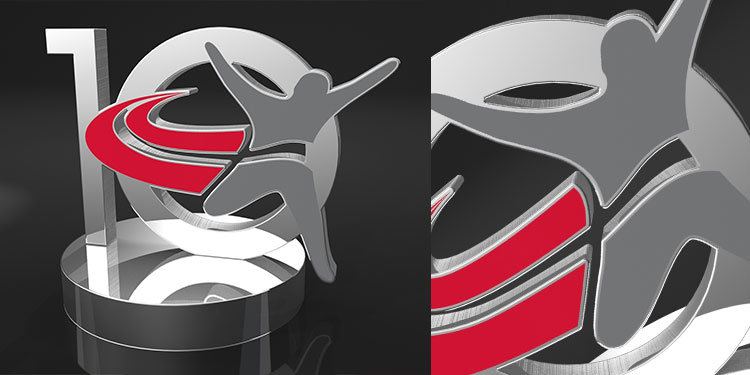 2. Acknowledge your super-heroes
Publicly crowning winners and acknowledging them as heroes within a business can be achieved with the expert design of a trophy. This recognition award for employees at Frazer John Recruitment sports a fabulous, bejewelled crown, which was achieved using digital printing. The winners were in no doubt as to the high esteem in which they were regarded by the company.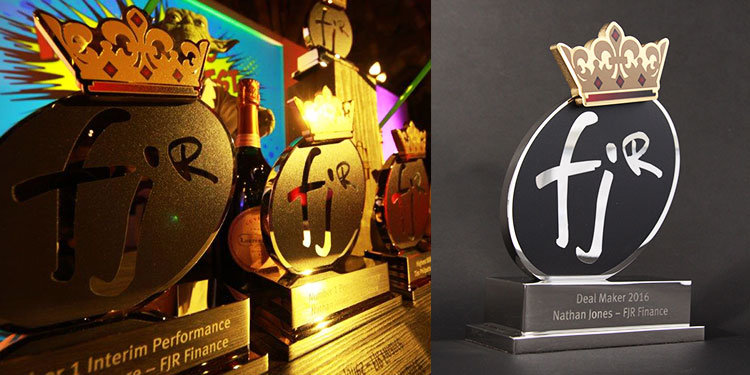 3. Create a sense of wonder
A trophy which intrigues and causes the recipients to wonder how it was achieved is one which will be memorable for years to come. It can also enhance the feeling of worth amongst recipients and emphasise their importance to the business. This design features two layers of artwork which is suspended in the solid glass and then mounted on a chic, brushed aluminium and black-printed plinth. The graphics miraculously 'float' within the trophy.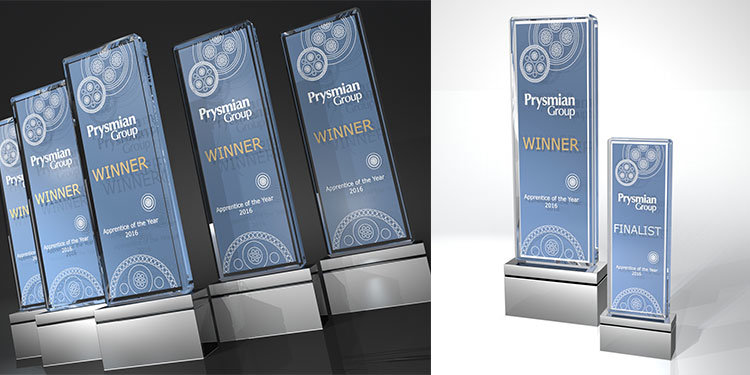 4. Inspire innovation
AB Sugar is a global enterprise with more than 32,000 employees.  Its Focus Awards honour the exceptional and the trophies for the employee recognition scheme have to reflect this. EFX successfully employed innovative and technically advanced production processes to echo the essence and high-standing of the scheme. The design is complex, combining a multi-layered approach and incorporates high value elements such as brushed gold and sophisticated printing.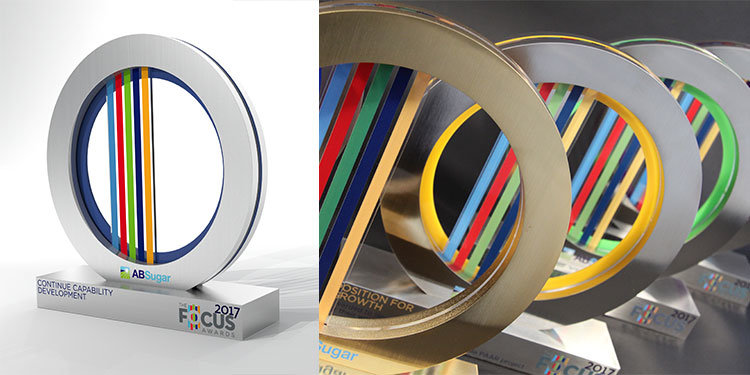 5. Trophies that say 'we love you'
A heart is probably one of the most universally understood design devices there is. Used as a design element of winners' trophies for a company's internal award scheme, it speaks volumes. This particular heart was manufactured for a leading supermarket chain, beautifully crafted from solid aluminium and then digitally printed.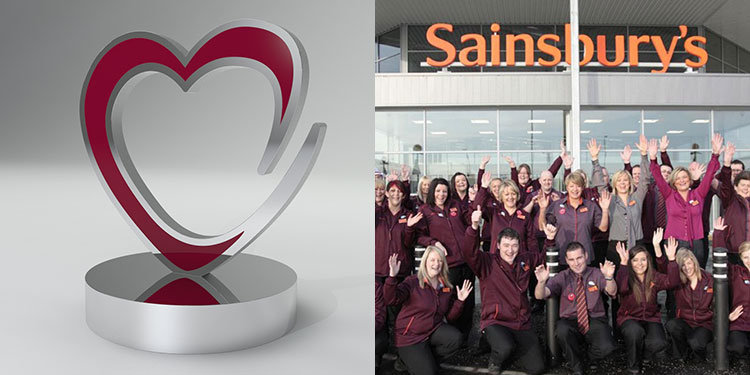 So, if you are feeling the pressure to ensure your employee recognition scheme outperforms last year's, do take a look at the design of your trophies…and get in touch if you'd like some amazing new ideas.
Save
Save
Save