Turn Heads with Awards Made from Recycled Materials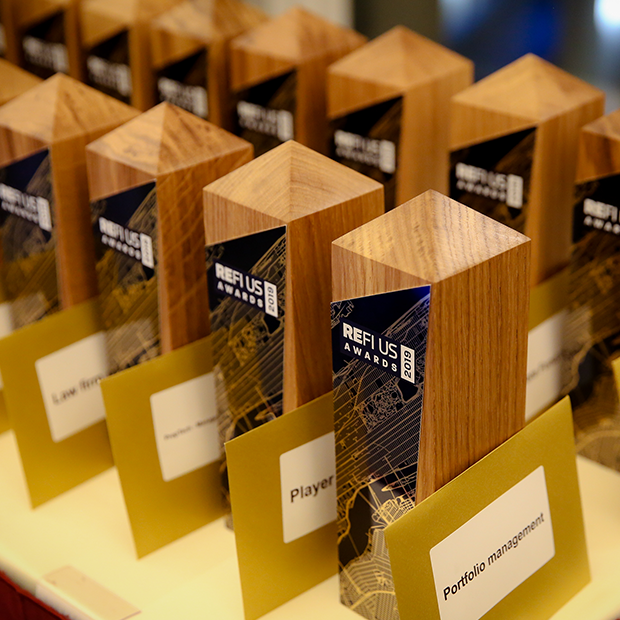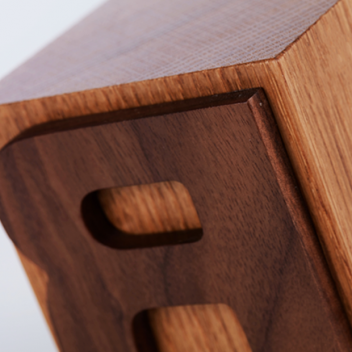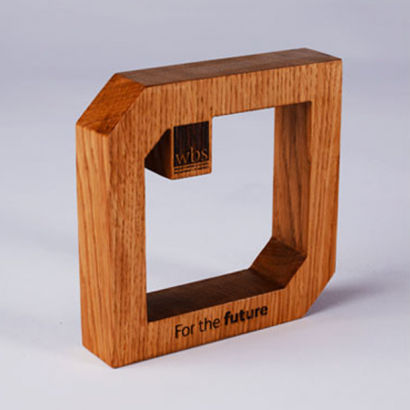 When it comes to designing awards made from recycled materials, the possibilities and design innovations are exponentially increasing. Enquiries for eco-friendly trophies have been steadily growing for a few years and EFX has been busy sourcing new recycled materials and coming up with creative ideas to help address its own and customers' Corporate Social Responsibility objectives.
Here we highlight some of the inspiring awards EFX has recently produced, which are made from recycled materials or are examples of designs created to reflect sustainable values.
Sculptured sustainable wood trophies
Since eternity, there has been an affinity between man and the natural element of wood. EFX works only with sustainably sourced and certified wood. However, the scope for creative designs is endless, including sculptured logos, shapes, letters, numbers and other artistic ideas. Not only is wood visually attractive but the texture of the smooth profiles is appealing to the touch.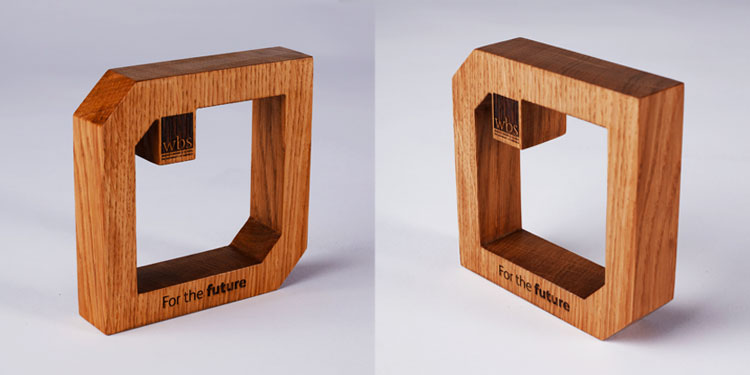 Preloved and recycled awards
The notion of perpetual trophies, where the same trophy is presented to a different winner year after year, has clear attractions for those looking to minimise their carbon footprint. Likewise, incorporating recycled components into a trophy is worth considering and can elicit some engaging and personal designs. This retirement award created by EFX for a train company features original rail track.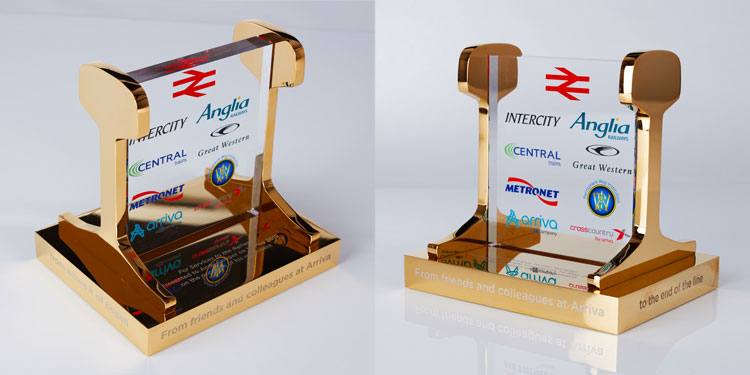 Plastic trophies made in yoghurt pots and black plastic food trays
Whilst trophies manufactured in recycled plastic have been popular for a while, fashionable new looks now exist which immediately tell an engaging story. One such example is recycled plastic which is produced from 100% recycled yoghurt pots and features random pieces of sparkling gold foil and snippets of labels. One of the bug bears of the food industry, black trays, is another recycled plastic which EFX is using to dramatic effect to make plaques, awards, medals and trophies.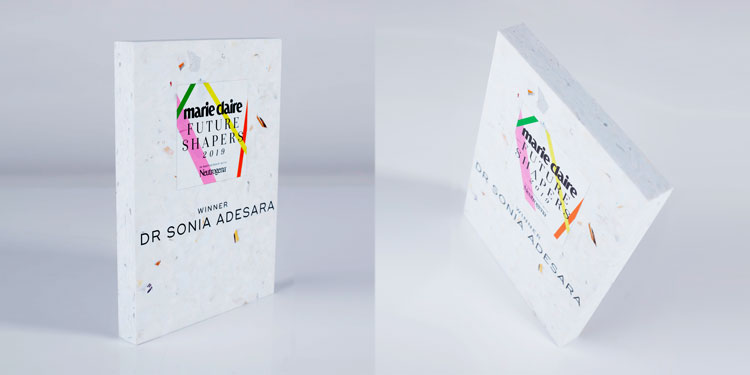 Taking the short circuit with recycled materials
Re-used sections of circuit boards, cut to a pattern, make striking design features of an award and are particularly relevant to technology and IT companies award schemes.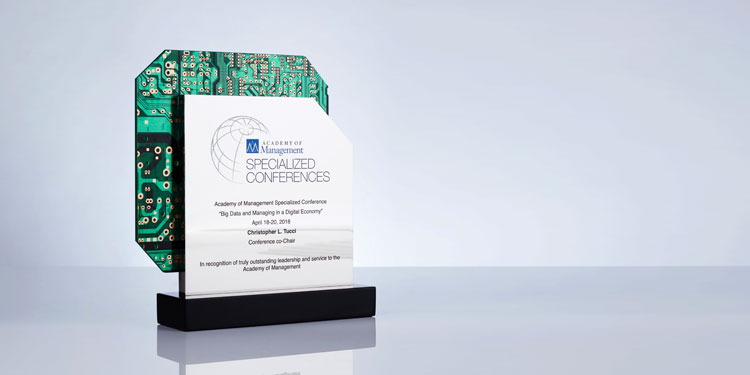 Special EFX is likewise making a concerted effort to reduce its own production waste and carbon footprint. Investment in a major water treatment plant at its UK factory processes more than 24,000 litres per month, making it suitable for recycling. Meanwhile, new buildings on the site are constructed with 100mm insulation to reduce heating and cooling costs, whilst 85% of factory and office lighting is now low energy LED and the company's extensive solar panel installation provides much of its energy requirements.
For original and effective eco designs for your awards and trophies T: +44 (0)1789 450005.