Tara's Winners Experience
General News
1st June 2018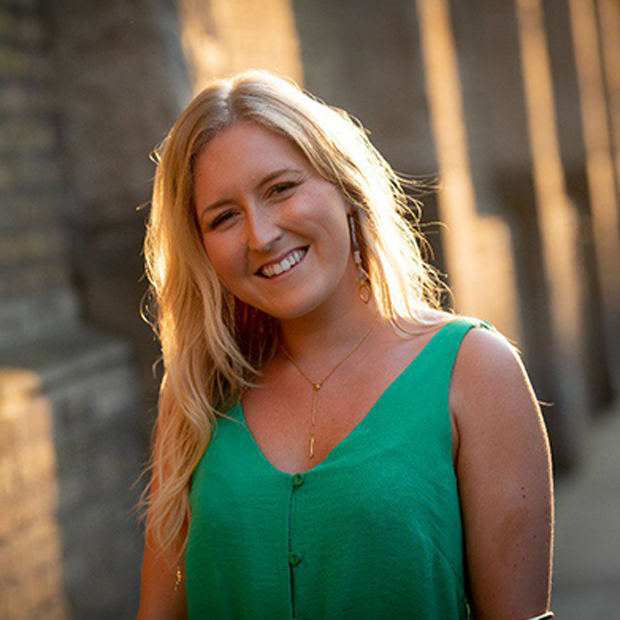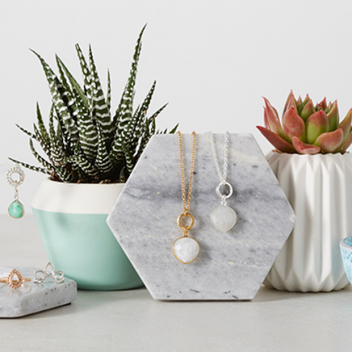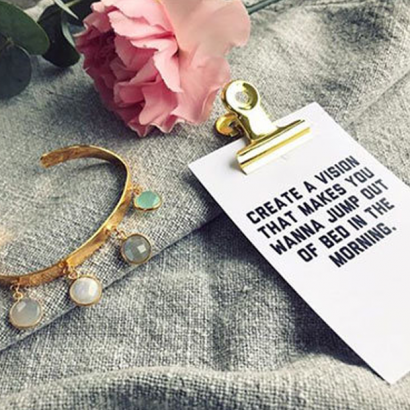 With EFX awards being our family business for as long as I can remember I have always been on the congratulating side of Award giving. Appreciating how hard people have worked to be rewarded with such an accolade. So to be on the side everyone wants to experience was a feeling I will never forget!
Small Beginnings to a Nomination
A little bit about me, Tara Osborne Jewellery was created 4 years ago, specialising in Sterling Silver jewellery that I make by hand in my workshop at Ettington Business Park. I also create bespoke commissions for my customers, making something completely unique, which can be their design or we can work together on it. These are my favourite type of projects. I have worked very hard on my business over the last 4 years, working with PR agencies, appearing in a few magazines, some of my biggest achievements being getting my jewellery into 11 stockists across the country, securing myself a place on NotOnTheHighStreet.com in 2016 and having a thriving website & social media platform.
However, nothing has felt as amazing as my experience of late. For some unknown reason since my school days, I have always had the mentality that if you get nominated/put forward for something that you don't think you'll win, to not put everything into it because if you don't win you can say 'I didn't try'. Like races on sports day, or exams! But this experience was completely different… Thankfully; I hated sports day!
On an April morning, I found out I had been nominated in The Muddy Stiletto Awards for Best Jewellery Store in Warwickshire, I was so surprised and humbled & I saw this as my opportunity to really go for it!
I am so passionate about my handmade jewellery business and what I create for customers every day that I wanted to celebrate that and have some confidence in myself & what I do! I used all social media platforms to ask my loyal following to vote/share/ask their friends to vote for me & make me one of the five finalists in each category. With tens of thousands of entries across all 18 counties in Muddy Stiletto Awards it was no mean feat to become a finalist. The response I received was incredible – people from all over the world showed their support to ME just BECAUSE. The messages of well-wishing & kindness were so wonderful to receive and I will never forget the support and rallying everyone put in to get me to the finals. I know social media can often get a bad rep but for things like this it is remarkable in its impact.
All of this time, effort & support from some amazing people was rewarded when I found out I was a finalist in my category!! I could not believe it, my signature over-excitedness was in overload at this point, telling anyone that would listen! It is about having conviction in what you're doing and although my outside was saying I did, my inside voice hadn't been just yet! So this was the incredible push I needed to feel reassured & that what I've been doing every day is what people want to see & support!
In the finals week we had 5 days to push the votes as much as possible, I was up against some strong competitors, actual jewellery shops & established jewellers. But I had faith in my loyal friends, family & following that they would back me no matter what & I had everything crossed it would be enough to get me there!
I had originally asked people to let me know if they'd voted & I am so glad I did because the influx of gorgeous messages, photos and screenshots with motivational words were astounding! I was on cloud nine for the whole week. However still with a niggling doubt I could be pipped to the post by another jeweller, I still wasn't sure I would definitely win it.
Best Jewellery Store in Warwickshire
After a week of uplifting promoting and responses I awaited my fate, then mid Royal Wedding I found out that I was the WINNER!!! I was completely overwhelmed with emotion (shed a few happy tears & screams of excitement) that something I had put so much into had actually paid off. Completely contrary to my normal way of thinking before this experience.
People recognise passion & drive a mile off & really people are inherently kind, so of course they will want to support you! I didn't realise how strong my relationships had become with my customers until that day, and this feeling makes running your own business all the more worthwhile. I do it for my customers, to see them cherish what I have made for them and to have this accolade of 'Best Jewellery Store Warwickshire' only pushes me further to do what I love every day!
The final cherry on top was the Winner's drinks at Café Vin Cinq in Rugby, where I met some amazing like-minded small business owners who were also over the moon to win. We also met the ladies who run Muddy Stilettos Warwickshire, who were fantastic & so supportive, what a business, celebrating the 'most unique, interesting, & brilliant local businesses'. I am honoured to be a part of it!
Thank You, Thank You, Thank You a million times over to everyone who voted, messaged, liked, commented, shared & sent love my way! It has been the most uplifting journey and wish I could find a way to repay you all! Onwards & upwards from here on out!
The 'winners experience' has been one of the best experiences of my life, so my advice to anyone taking part in a competition like this is to go for it whole-heartedly, un-ashamedly and the response will be sure to surprise you!
Tara x