Rio 2016 Olympic Medal Design Boasts Sustainable Credentials
General News
18th August 2016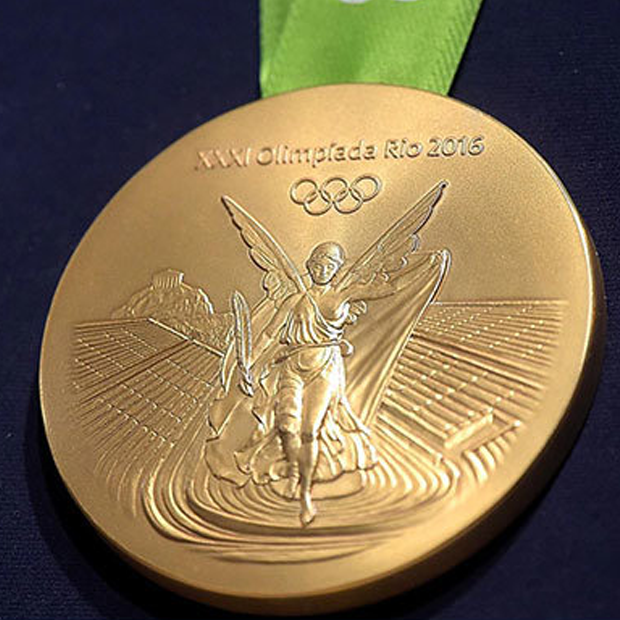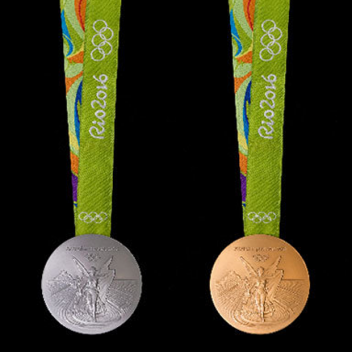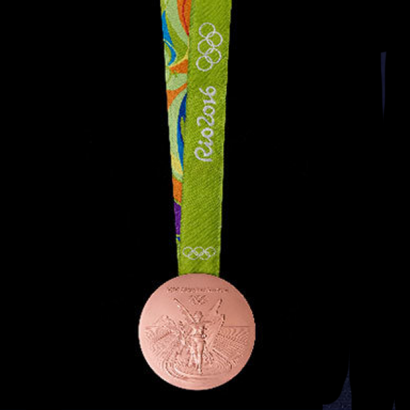 I have an elderly jeweller friend who spent many years working in the Birmingham Jewellery Quarter. A rich source of stories from the workbench, he told me that as a young junior straight from school, he used to be tasked with carefully sweeping up the lemels each day. These fine shavings of precious metals found under the workbenches were melted down and re-used. The value in a year was evidently considerable. It is encouraging to learn that the Olympics, which costs billions to host, is doing likewise when it comes to medals. In fact, the Rio 2016 Olympic medal design has a strong environmental message. When Olympians take the traditional bite of their medal for the cameras, they could be tucking into elements of recycled mirrors, waste solder or X-ray plates.
An incredible 5,130 Rio 2016 medals minted
The Rio Olympics did not have to travel far to source the metals for the medals, which have been produced by the Brazilian Mint.  Mining in Brazil is a major industry and the list of metals and materials mined is extensive, including gold, copper, nickel, iron ore, aluminium and graphite. An incredible 5,130 medals have been minted for the 2016 Olympic and Paralympic Games. many have already been presented to Team GB sportsmen and women. In addition, commemorative, limited edition medallions have been produced, which the host nation's more wealthy residents are able to purchase. These are set to become collectables.
Rio 2016 Olympic medal design includes 30% recycled content
The environmental approach to the Rio 2016 Olympic medal design reflects the slogan of the Games: 'A New World'. The motto promotes the concepts of transformation through sport and changing the world for the better. The gold medals are made without mercury, which is still used in the developing world to purify gold from ore in a process called amalgamation. The health issues for miners and their families of using mercury are well-documented. For the silver and bronze medals 30% recycled metals have been used. Leftover mirrors, waste solders and X-ray plates have been included in the silver medals, whilst 40% of the copper used in the bronze medals was sourced from recycled material from the Brazilian Mint. So, nice to know the concept of sweeping up lemels is as relevant today as it was half a century ago!
Sustainable presentation
To reinforce the environmental credentials of the Rio Olympic medals, the ribbons have been made using 50% recycled PET. This is found in plastic bottles. The presentation boxes are manufactured from indigenous freijó wood certified by the Forest Stewardship Council which promotes sustainable cropping.
To view bespoke medals in a choice of metals and sustainable materials, please visit the EFX online gallery.