Henley Regatta's Amazing Cups and Trophies
General News
6th July 2017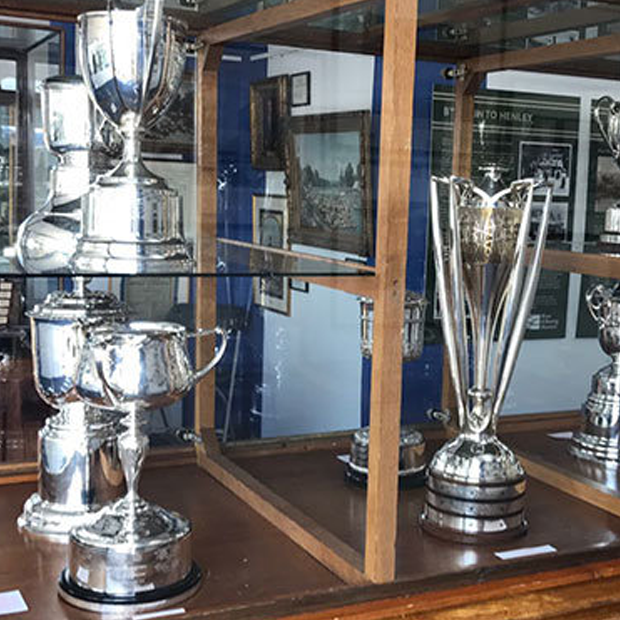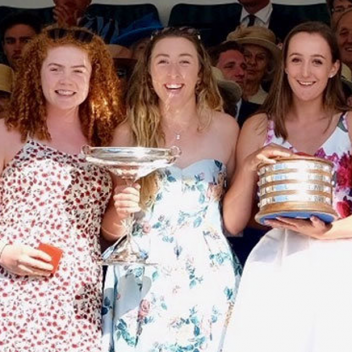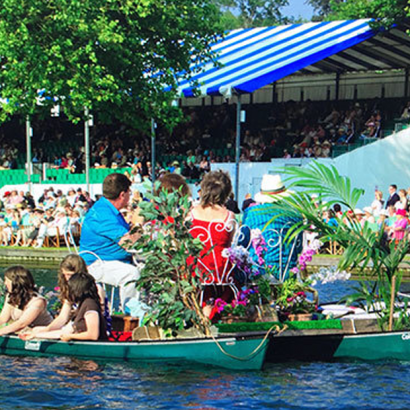 I spent a glorious day at Henley last Sunday, or more correctly, 'Henley Royal Regatta' The combination of the sparkling river, formidable rowing prowess, striped blazers and flowing frocks, champagne and sunshine is one of those uniquely English experiences to savour.
Cups and trophies that date back to 1835
Inevitably, I found my way to the trophy cabinets and was amazed at the sheer size of them! Henley appears to have an endless supply of fabulous cups and trophies, some of which have been re-named over the years as the race events have changed. Many are steeped in history and have been added to over the intervening years to accommodate all the winners' names. And so the plinths have grown ever taller. The Temple Challenge Cup was made in 1835, The Grand Challenge Cup dates from 1839, although a replica has replaced the original, The Wyfold Challenge Cup was first presented in 1847, to name but a few. They are all magnificent, many exquisitely hand-chased in sterling silver.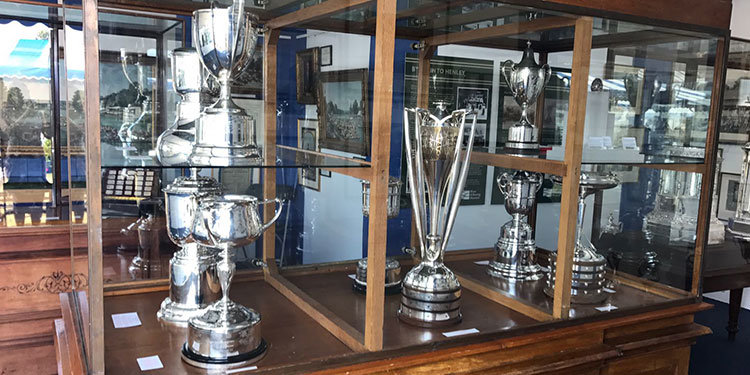 My favourite is the Prince Albert Challenge Cup, which was won this year by Newcastle University A Men's Student Coxed Fours crew. Originally, called The Britannia Challenge Cup, it was renamed in 2006. Designed by Hector Miller, it has an elegant Art Déco styling to it and is named after Prince Albert, the first Royal Patron of the Regatta, back in 1851.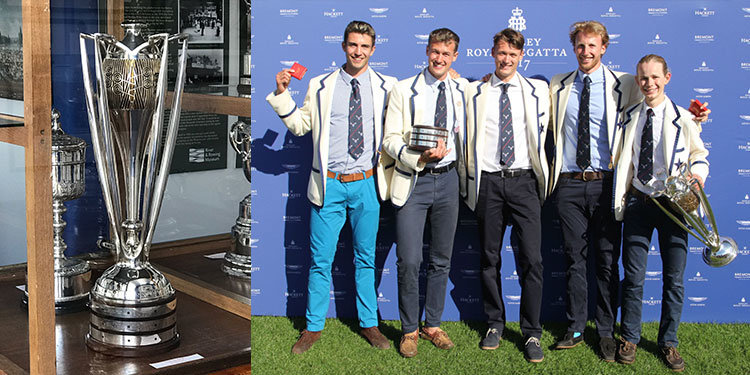 Summer frocks and mega trophies
I love this picture, which is featured on the Henley Royal Regatta website; the happy girls are Gloucester Rowing Club's winning crew of the junior quadruple sculls, who are holding The Diamond Jubilee Challenge Cup. Charmingly dressed for the occasion, it takes two of them to hold the fabulous trophy, which features crossed oars on the plinth.
A quintessentially English day of heroic sportsmen and women and lazing by the river… what more can you want from a summer Sunday afternoon…apart from a tropical island!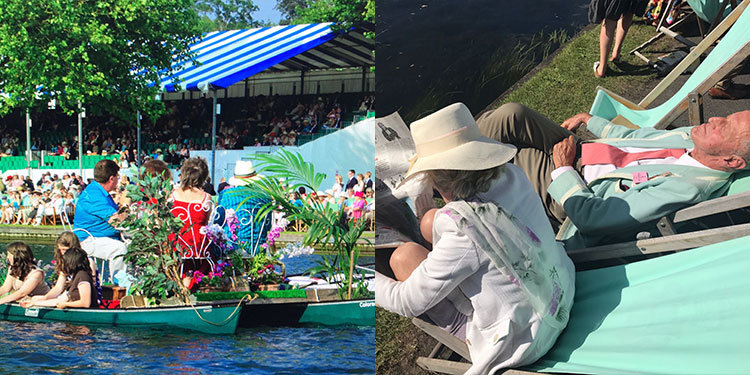 Save