Damien Hirst Creates 3D SeaWorld in Venice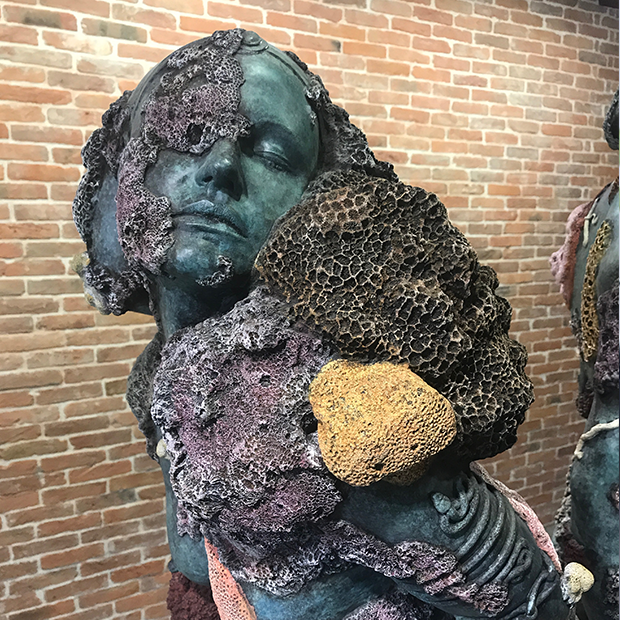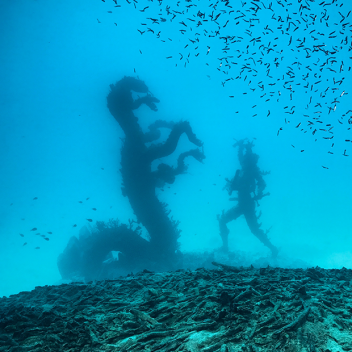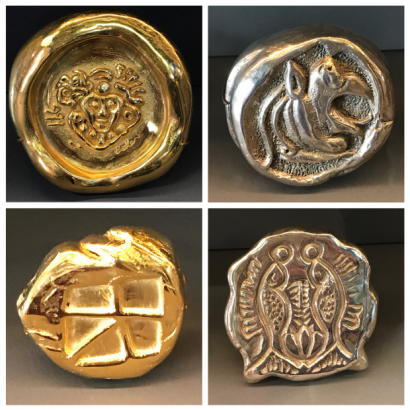 Last weekend I visited Damien Hirst's much criticised solo exhibition in Venice. Treasures from the Wreck of the Unbelievable is curated by Elena Geuna, who has in my opinion achieved an out-of-this-world experience of epic proportions, split across the two sites of the Palazzo Grassi and the Punta della Dogana. The exhibition is on at the same time as the 57th Venice Biennale, said to be the world's biggest art fair, and it was uplifting to see that British Art stole the show.
Having read up about the exhibition before I went, I knew a little about its inception. Ten years in the making, Hirst and his studio have created the 100 treasures brought up from an imaginary ship-wreck found off East Africa. The artefacts are suggested to be over 2000 years old, many are barnacled and coral-encrusted and have references to a myriad of cultures, including Aztec, Chinese and Greek mythology. However, in true Hirst style, he then sends up his own work and features celebrity look-a-likes and makes references to 21st century fake news amidst the so-called treasures.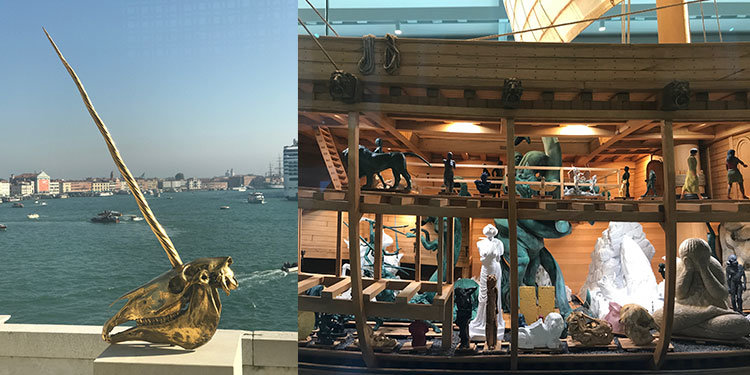 An expert in 3D technology
He also has constructed monster scaled up versions, using 3D technology. It was this juxtaposition of original art and what we call here at EFX '3D manufacture', which struck a chord with me and I found particularly absorbing. For it was clear that Hirst has employed the very same 3D technology as we do and which we talked about on this blog when we created the 'Porridge' bears for Bicester Village. For that particular project, we perfectly scaled down Porridge from a larger-than-life sculpture. In this exhibition, Hirst has scaled up small bronze sculptures to massive proportions, standing over 18m tall. 'Demon with Bowl' stands over 18m tall and is a copy of a small size bronze, supposedly found in the wreckage, and which is likewise on display. Hilariously, one of his other 3D creations of a sword is stamped 'SeaWorld' and other items dragged up from the deep include toy transformers! I just love the fact he does not take his work too seriously… even  Katy Price made her appearance, 'deified'.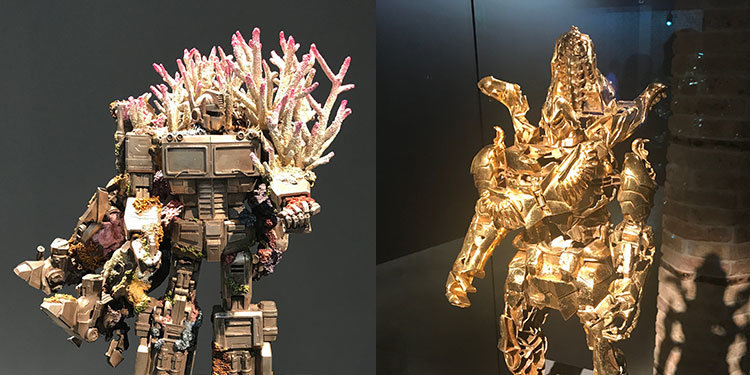 Whilst I realised as I went around that the premise of the exhibition is complete fantasy, I was surprised to find it also beguiling. Hirst succeeded in appealing to my inner child and I found myself marvelling at the golden, silver and be-jewelled treasures and the imagination and dedication of an artist that saw him commit ten years of his life and millions of pounds to fantasy.
Is it art? Well, time will tell when the exhibition items are ultimately sold-off…and collectors go shopping for a piece of Damien Hirst.