The Miniaturisation of Porridge the Bear
Client News
23rd December 2015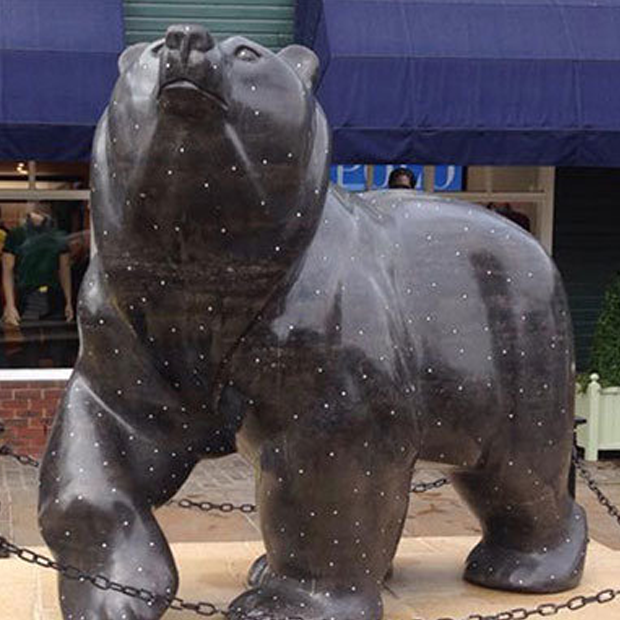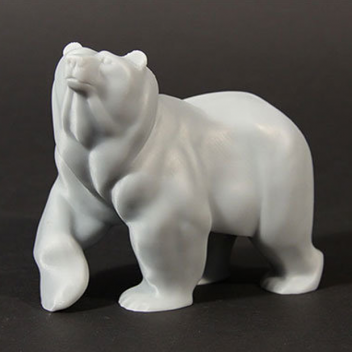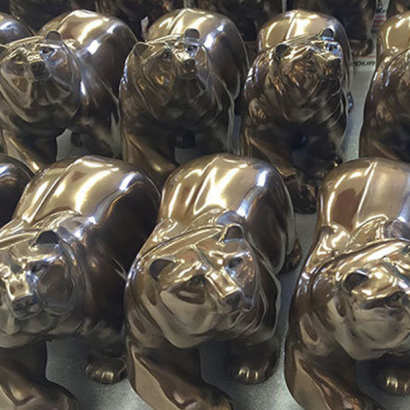 Porridge is probably the most photographed bear in the world. He stands 5 feet tall, is decidedly friendly in persona and stands guard at Bicester Village, the world famous shopping destination. Each week, thousands of tourists have their photo taken with Porridge…and lots of shopping bags. Bicester Village celebrated its 20th anniversary this year and we were commissioned to produce hundreds of bronze resin replicas of Porridge, which were presented as prestigious commemorative gifts.
Spotty Porridge
Mini Porridge, as we call him, is perfectly formed, thanks to our recently acquired 3d laser scanner. Early one morning, before Bicester Village opened its doors, Tom from our studio spent two hours applying over one thousand white dots to the original Michael Cooper polished marble sculpture.
Tom then scanned Porridge and brought him back to the studio as a 3D file.
Digital 3D Porridge
Despite over a thousand scan points, we wanted to be even more true to the original and so Tom spent a day refining the CAD files to produce the final digital image of mini Porridge – as curvaceous as the original. Michael Cooper and Bicester Village and Michael Cooper gave us the go-ahead to produce a rapid prototype of Mini Porridge.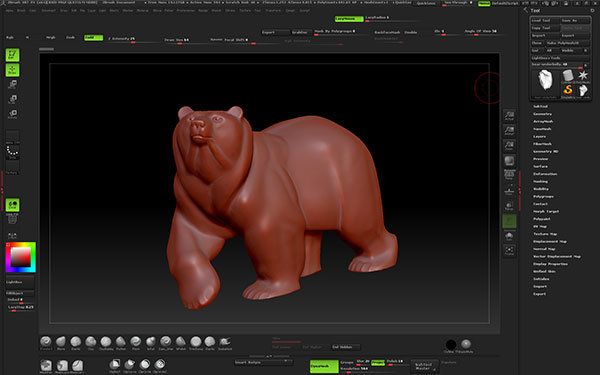 Polar Porridge
The first ever Mini Porridge was a perfectly formed rapid prototype but white!
From the one and only Polar Porridge, silicone rubber moulds were created to produce the numerous plaster case moulds we needed to hand-cast the hundreds of Mini Porridges in a weighted bronze resin.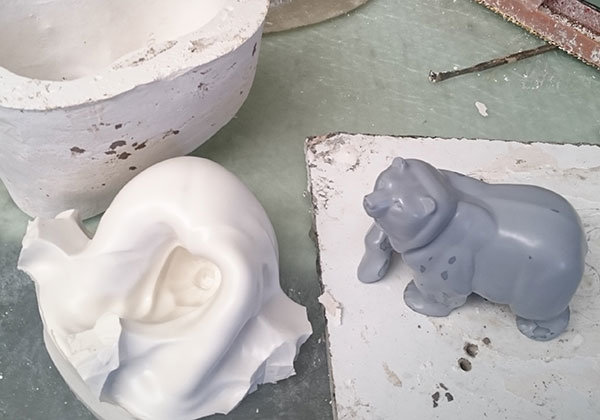 Brown Porridge
And so, lots of bronze resin Porridges slowly started to emerge. These were then hand polished to create the beautiful, deep glow of the finished gifts. Each one fits in the palm of your hand and is enhanced in perceived value by its weight, which is significant.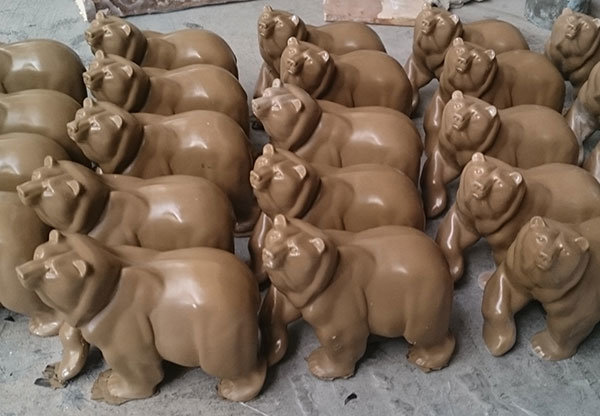 Head over Heels Porridge
We then had a tricky job of engraving the commemorative message on Porridge's underbelly, through the 15mm gap between his paws. With carefully made jigs and many trials, we finally worked out exactly the right angle to finely engrave each one.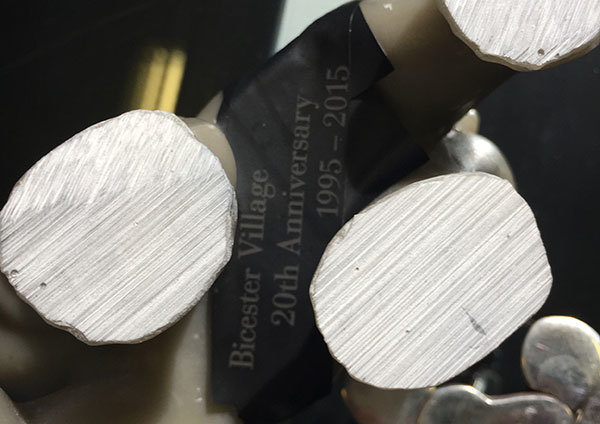 Gift Boxed Porridge
For the finishing touch, we have supplied each Mini Porridge in a specially designed presentation box, which showcases the gift to its best advantage.
Of all the great commissions we receive every year this one has been loved by everyone in the factory and we were genuinely sad to see them go!!