Choosing a Sustainable Award, from Materials to Manufacturing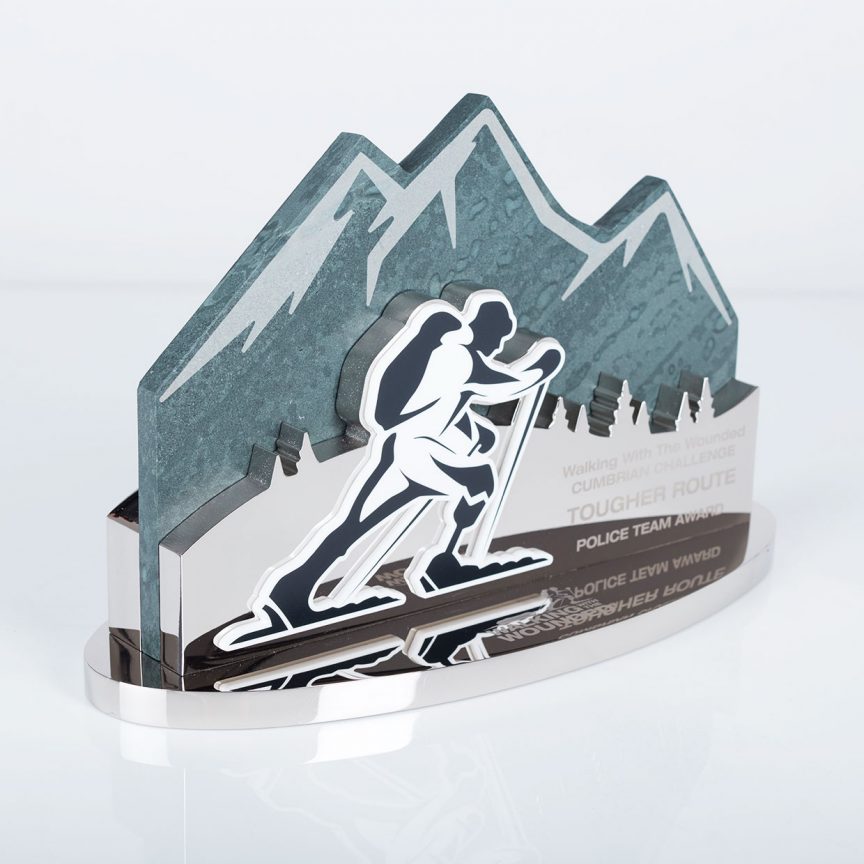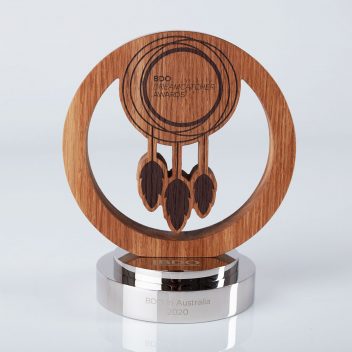 More and more events and organisations are taking sustainability seriously. But that means it can sometimes be difficult to find products and partners who can live up to your high standards.
So when it comes to awards, you need to know that your trophies, medals and plaques are as environmentally friendly as you are. Especially if you're holding an eco awards ceremony, or if sustainability is a big part of your event or organisation's culture and commitment.
So how do you go about finding a sustainable trophy?
In this guide we'll go through some of the best options for eco-friendly awards, from recycled products to sustainable materials. We'll even take a look at manufacturing methods and packaging, to see how you can reduce your carbon footprint further.
Recycled awards
One of the best ways to keep your trophy design eco-friendly is to use recycled materials. 
In the past, it could be difficult to source the right recycled materials, but today there's a much larger range to choose from.
What recycled materials are used to make trophies?
Two of the most popular materials for recycled trophies are aluminium and acrylic. That's right, a plastic trophy doesn't necessarily mean you're not caring about the environment!
These are probably the most well-used trophy materials to start with, so switching to a recycled alternative can make a huge difference. So many responsible award manufacturers are now choosing recycled aluminium and acrylic awards, while still maintaining the same high quality of product.
At EFX we have 100% recycled acrylic and recycled aluminium available to create your trophies, so our clients can get the perfect finish they need without having to compromise on their environmental ethics.
But there are even more innovative ways you can include recycled materials in your awards. For example, at EFX we've designed trophies that incorporate additional recycled features, such as circuit boards. Not only do these mean there's less waste going to landfill – they look fantastic too!  

Sustainably sourced awards
You may well be asking "what's the difference between recycled and sustainable?" but actually there's quite a big difference between the two.
Recycled products are created from material that's been used once before and repurposed. But sustainable materials are those that can be used without negatively impacting the environment to start with.
What sustainable materials can trophies be made from?
Our favourite sustainable award materials are stone, wood and bamboo. 
Because stone is naturally occurring and easy to extract without negative environmental consequences, it's a great choice for the eco-conscious.
Wood takes sustainability to the next level because it's also renewable. Many manufacturers will choose sustainably sourced wood suppliers, meaning that more trees are planted to replace the ones being used. 
Another great renewable trophy material is bamboo. Which, while it looks a lot like wood, is technically a grass – and one of the most eco-friendly materials there is. 
Bamboo grows quickly, doesn't need lots of water, thrives in all kinds of environments and doesn't need to be protected with pesticides. 
As green materials go, it's definitely one of the best!

Reusable awards – perpetual trophies
If you really do want to reduce your impact on the environment, another option to consider is having a perpetual award.
This is one of the most eco-friendly trophy options, as you only ever produce one! That award is then passed along to new winners, often with a small plaque or engraving to show the names and dates of all winners.
Many people who go for a perpetual trophy also provide smaller tokens that winners can keep permanently, such as a medal. And of course, we recommend choosing a sustainable medal, such as bamboo.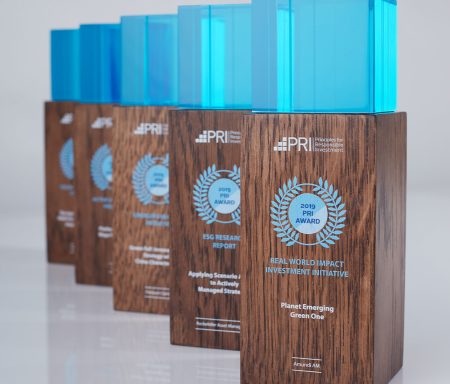 Responsible trophy manufacturing
It's important to remember that creating a sustainable award isn't entirely about what you use – it's also about how you make it.
When you think of manufacturing processes, it's hard to avoid imagery of factories, smog and dust. But with so many technological advances, it's becoming easier and easier to choose more efficient, sustainable trophy manufacturing processes.
Energy efficient production
Of course one of the biggest challenges in manufacturing is powering the factory without wasting energy. 
One of the simplest ways to become more energy efficient is to make use of renewable energy. For example, our Ettington Park manufacturing plant uses solar panels to power our factory.
Water pollution
Another big environmental problem in trophy manufacturing is waste water. Water is used in many of our processes, and releasing that water into the sewer system (or worse, directly into the water system!) can have a big impact.
But this can be minimised right on site with a wastewater treatment facility that cleans up the water before it leaves the factory grounds. 
Sustainable packaging
The final consideration when choosing an eco trophy or award, is how it gets delivered to you.
It would be pretty disheartening to invest in a beautiful, sustainably sourced trophy only to have it delivered in a box full of polystyrene packing chips.
But there are ways to pack and protect your award without the environmental impact. For example, using recycled bubble wrap or biodegradable loose fill. 
Today you can even get paper packaging tape as an alternative to plastic. That means that your entire delivery's packaging can go straight into the recycling – not into landfill.

Choosing a sustainable trophy manufacturer
It's important to have environmentally friendly policies and practices built into your manufacturing processes, but some companies take things an extra step further, and partner with organisations who can help them lessen their impact further.
For example, at EFX we're partnered with Ecologi, who plant trees and fund carbon reduction projects across the world.
That means that we're funding one tree for every order, plus another tree per £200 spent with EFX. We hope to plant 25,000 trees over the next year, as well as funding dozens of carbon offsetting projects that help communities grow through sustainability.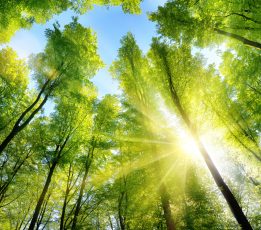 EFX are committed to sustainability
We're supporting carbon reduction and sustainability projects across the globe, find out more.
Designing a sustainable trophy
So, if you'd like to create an eco-friendly medal, trophy or award, there's much more to consider than just the material you use.
Make sure you find a partner that takes sustainability as seriously as you do. Someone who can offer a range of recycled and renewable materials. Someone who considers energy efficiency and pollution reduction in their process. 
Our impact on the world around us matters, so it's important to choose a trophy designer and manufacturer whose values and ethos reflects your own.
At EFX, we've been lucky enough to partner with many prestigious organisations to create sustainable awards. And if you'd like to find out more about working with us to create recycled and renewable awards, we'd love to hear from you!