4 Ways to Add a Personal Touch with Handmade Awards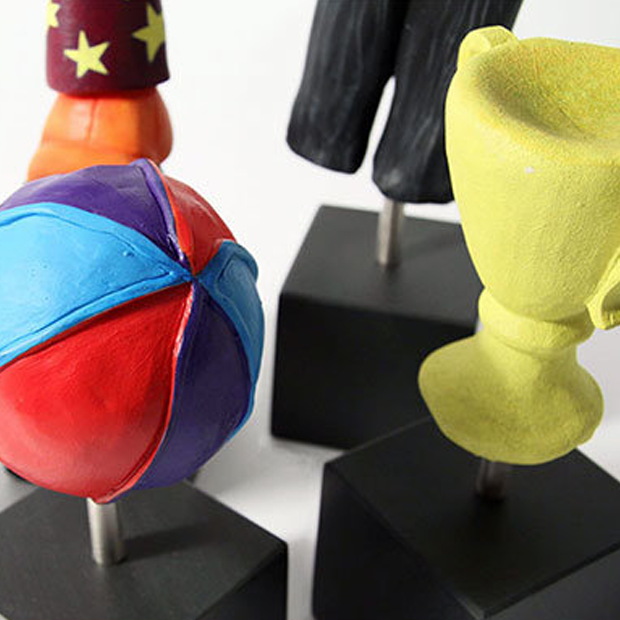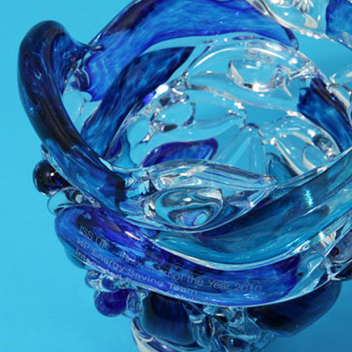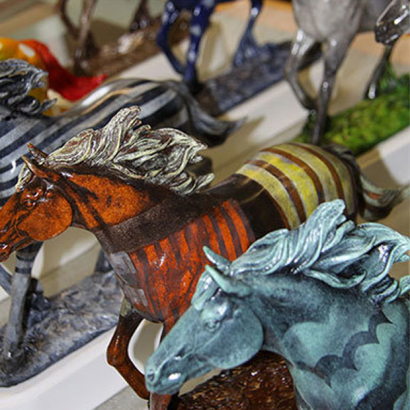 From time to time we receive requests for handmade awards, with clients specifically asked for an "artisan" or "imperfect appearance". Our production team, particularly the polishing shop, spend their days obtaining mirror-finished perfection, so creating awards which intentionally appear handmade and with an inconsistent finish requires a fresh mind-set.
We have perfected an interesting variety of techniques, which have been enthusiastically received.
Hand painted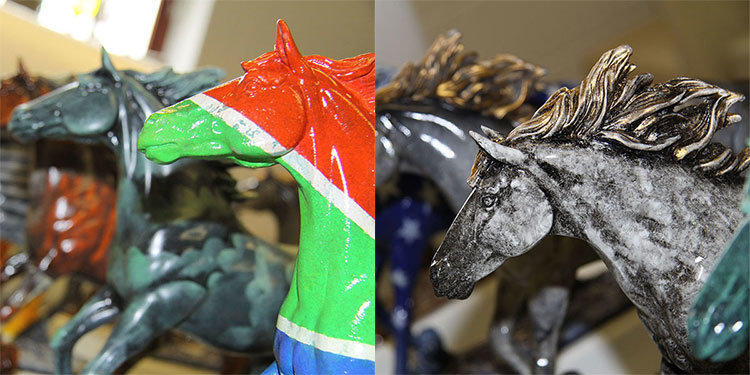 These hand decorated horses were produced as prizes for an inaugural internal awards scheme, commissioned by a blue chip company. Having searched around for a manufacturing partner able to meet their requirements, the client approached us and we teamed up with local artist Lindsey Kidd. We gave her free rein, so to speak, and an astonishing collection of hand decorated horses emerged. Each statue was made from bronze resin and individually decorated. The collection features a kaleidoscope of patterns conceived by Lindsey for the challenging 3D shape. For some she created stencils, whilst others she painted free-hand. The client reported that the reaction to the horse statues at the presentation event was immediate: "Staff engaged with them, they became a key focal point of the event, designs were discussed and favourites chosen – everyone was bowled over by them."
Sculpted resin handmade awards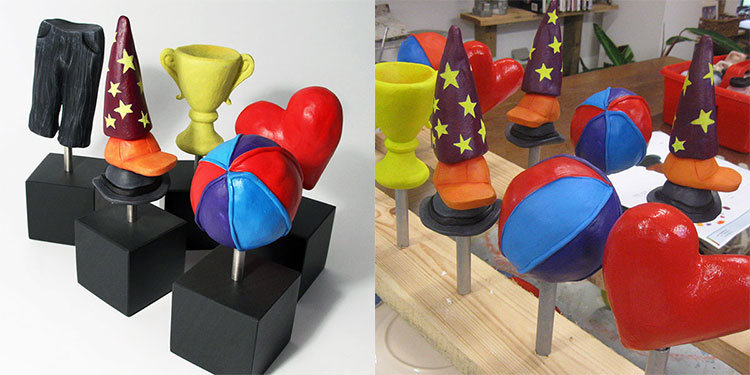 Another internal recognition scheme request was for awards which capture the innocence of childhood. The rough sculptures were first produced in resin and then hand-painted before being mounted on a slate plinth. The naïve style is part of their appeal. The award featuring billowing trousers denotes outstandingly business-minded, the red heart recognises warmth and care of others at work, and so on. It is a charming idea, which echoes the values of the business.
Hand carved wood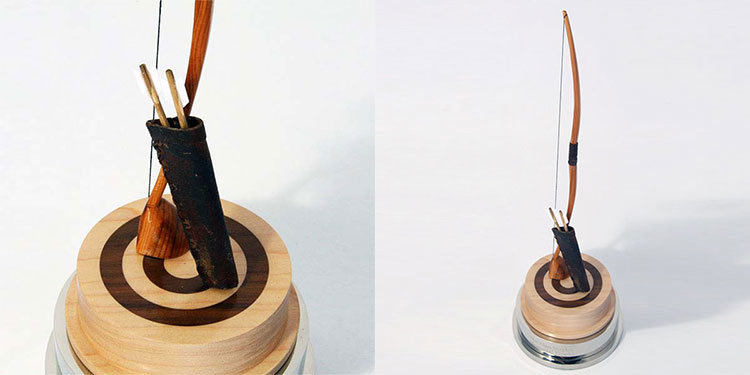 This commemorative piece was commissioned in memory of a keen archer. The fine, handmade leather quiver and longbow, made in English yew, provided a fitting, personal touch to this special tribute. Attention to such detail can ultimately be the making of a piece and we are always up for a challenge!
Art glass awards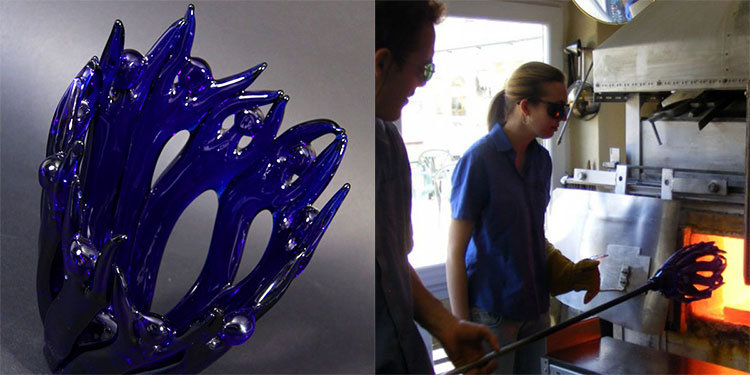 Artistically and creatively unique, each art glass piece is hand-made. If you are seeking awards which are both memorable and with lasting, intrinsic value, then art glass is worth considering. Its innate appeal seems to span the generations. We work closely with clients to capture the essence of their brief and deliver pieces worth treasuring a life-time.  For these ISS awards the molten glass was sculpted into human forms, whilst the layering of colours through the glass provides a fabulous sense of depth.
Please do get in touch if you have a special idea requiring the handmade touch.
Save
Save
Save
Save
Save