6 Bizarre Awards You Won't Have Heard of
General News
8th May 2017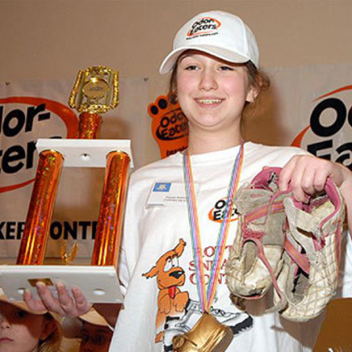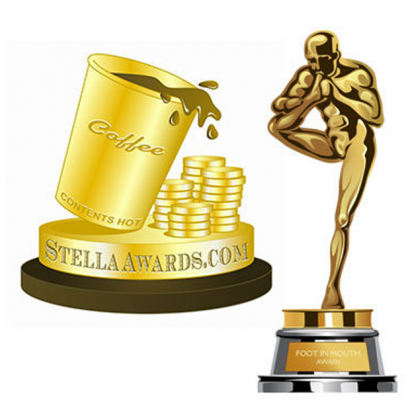 We've all heard of the glamorous awards ceremonies across the globe, including the Grammy's, Oscars and VMAs – with their star-studded attendees winning awards for their contributions to their respective craft in the media industry – but, there are awards ceremonies happening all over celebrating the weirder and more wonderful of accolades.
Here are just a few of our favourites:
Bent Spoon Award
This isn't quite an award for the most believable Uri Gellar impression, but instead, for those who have been seen to make the most unfounded and ludicrous claims, with little to no evidence. As quoted from founders Australian Skeptics, the award is presented to "the perpetrator of the most preposterous piece of paranormal or pseudo-scientific piffle".
Previous winners have included: Fran Sheffield of Homeopathy Plus! who recommended the use of simply sugar water for deadly, life-threatening diseases.
Stinky Shoe Award
One that we could really live without being the judges for; the Stinky Shoe Award does what it says on the tin. Picked up by company Odor-Eaters way back in 1988, the award has been running since its inception in 1974, inspired by the Sneaker Contest.
Previous winners have included: the 41st winner of the Odor-Eaters National Rotten Sneaker Contest was 12-year-old Mason Young-Hiss.
Foot in Mouth Award
Ever said something ridiculously stupid and prayed that nobody ever remembered it? Well, be glad you weren't nominated for this prestigious award: The Foot in Mouth trophy.
 Previous winners have included: Naomi Campbell who was awarded for this amusing gaff "I love England, especially the food. There's nothing I like more than a lovely bowl of pasta."
Stella Award
Inspired by Stella Liebeck who managed to sue McDonald's $640,000 because she spilled her own coffee on herself, which she claimed was way too hot… This award recognises the most baffling lawsuits you can imagine.
Previous winners include: Administrative Law Judge Roy L. Pearson sued a dry-cleaners $65,462,500 for losing one pair of his trousers. Yes, that's over $65 million.
Darwin Award
Posthumously awarded to people who die in the most ridiculous ways, the Darwin award is a tongue-in-cheek nod to Darwin's Natural Selection evolutionary theory.
Previous winners include: Chad Wolfe, who plummeted to his death from the 7th floor of an elevator shaft, after prising open the door and trying to swing down on the cables. Don't try this one at home.
Golden Collar Award
So, we've got the Oscars for the humans, but what about the pampered pooches who delight us onscreen with their film appearances? Where was Marley's Oscar from Marley & Me? Enter the Golden Collar Award…
Previous winners include: we called it; 2012's winner was Labrador Retriever Rody, for his stellar performance in Marley & Me – we've only just stopped weeping after that film.
Looking for an award design for your own ceremony – whether totally serious or completely mad? Award EFX are specialists in award design, having worked with renowned names including Glamour, The British Comedy Awards and MotoGP.
Contact us today to see how we can work together to make your ideal trophy a reality.