Zaha Hadid's 3D Design Transforms Brit Award Statuette
Design
28th February 2017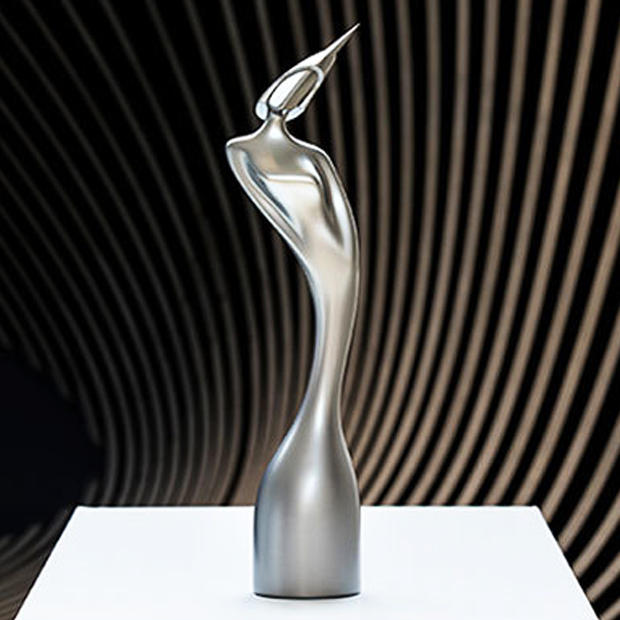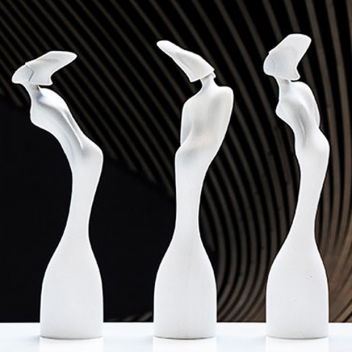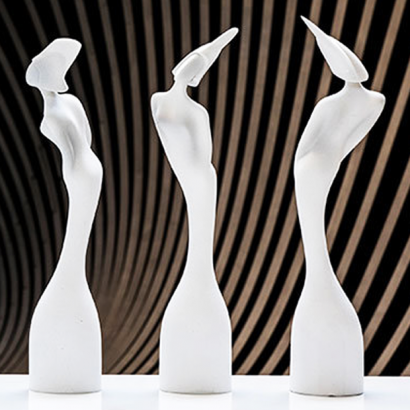 The 2017 Brit awards statuettes were designed by 'Queen of the Curve', the late Dame Zaha Hadid. Her focus was on the 3D element. In fact, she conceived a family of five inter-related female forms, representing diversity and transition. They were realised by Maha Kutay, director at Zaha Hadid Design. On the night of the Brits, the winners received one of the five statuettes, as revealed by designboom.
To my mind, the 3D sculptures are wonderfully contemporary, elegant and reflective of a music industry which is constantly evolving. As a world acclaimed architect, her awareness of the 3D aspect of a figure is no surprise. However, it is her interpretation which is so unique and of the moment. This family of Brit awards is a perfect demonstration of how design can transform a trophy or award from being humdrum and routine to being the greatest accolade you could possibly ever want to receive. The design is fundamental. The calibre of the execution crucial.
3D printing with metallic finish
To create a similarly unique sculptural award for your event could be achieved with 3D printing and a metallic finish. 3D printing is ideal for individual or low numbers of complex trophy designs. A traditional way of creating such sculptural forms would have been to hand-model them in clay and then fire them, creating a china figurine or statue; you can also create a mould and manufacture multiple numbers in a number of materials, including bronze or ceramic. In such instances, the talents of the original sculptor and the firing or casting of the figures determine the ultimate appearance and appeal of the statue. In contrast, 3D printing takes the original 3D design and faithfully copies it.
Zaha Hadid was best known as an architect, creating truly iconic buildings around the world and feted with architectural prizes, medals and awards. Some of her most famous building designs include The London Olympics Aquatics Centre, The Heydar Aliyev cultural centre in Baku, Azerbaijan the 'Glasgow's Guggenheim' or Riverside Museum and the Guangzhou opera house, China.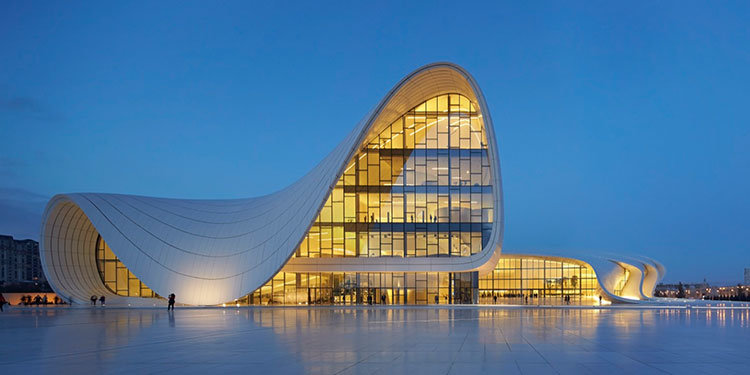 Brit Award Images Copyright Luke Hayes | www.lukehayes.com