Winning Google Partner Takes Stairway to Heaven
Client News
22nd June 2016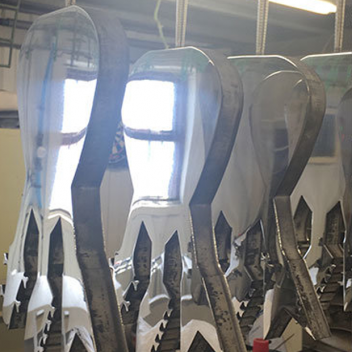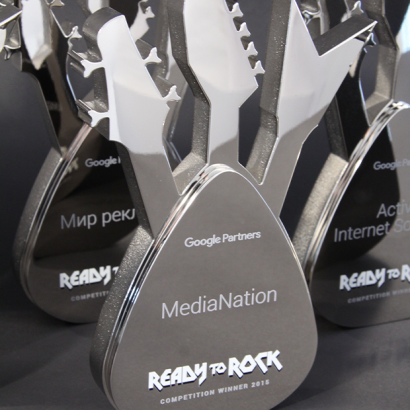 Some client projects become a talking topic across the entire EFX production site. From the morning the brief arrived, the Google Ready to Rock Competition awards were a trophy-maker's dream.  That iconic symbol of rock status the electric guitar is so emotive… The numerous wannabe rock 'n rollers at EFX re-lived their almost-moment-of-glory, as the trophies rolled through the works. The final stage was polishing and then they were lovingly packed by Pat, who gives a pretty good rendition of Status Quo's Rockin' all over the World herself. Gleaming in polished nickel, the trophies were 'stars' even before they left the EFX works at Ettington!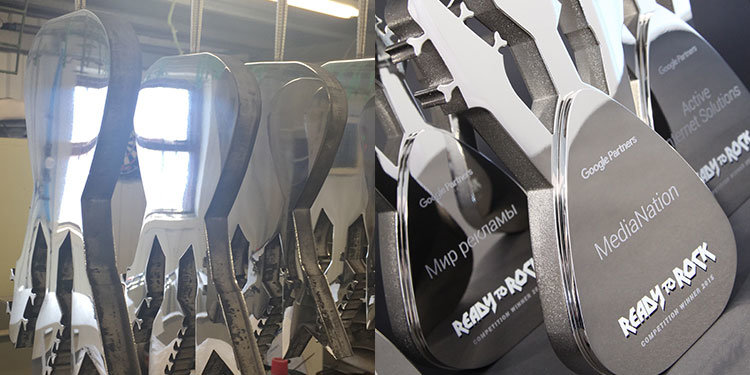 Google Partner event
They were destined for Google and a Google Partner themed event in Berlin, which included wining and dining, a truly mega party held at the Motorwerks venue and Trabicar racing.  The competition invited 150 of Google's partner agencies across the EMEA region to take part. The companies specialise in SEO, PPC, online display and the like and the competition set out to incentivise them. The bigger their spend with Google over a given period, the better chance an agency had of winning. As one client (Clickoo) posted online: "…we'll be cranking it up eleven for the next few weeks".
Ready to Rock Trophies
The incentives?  Prizes included a complete private recording studio, along with the Ready to Rock trophy…plus a large number of additional prizes for participating agencies. In fact, EFX produced a band of 190 Ready to Rock trophies.
The top prize in the UK winner went to Latitude Digital Marketing, but judging by the amount of noise on social media most of Google Partners got a buzz out of trying to get on that ultimate Stairway to Heaven.
Save
Save
Save