Want to Strike Gold? Go Green!
EFX News
28th January 2015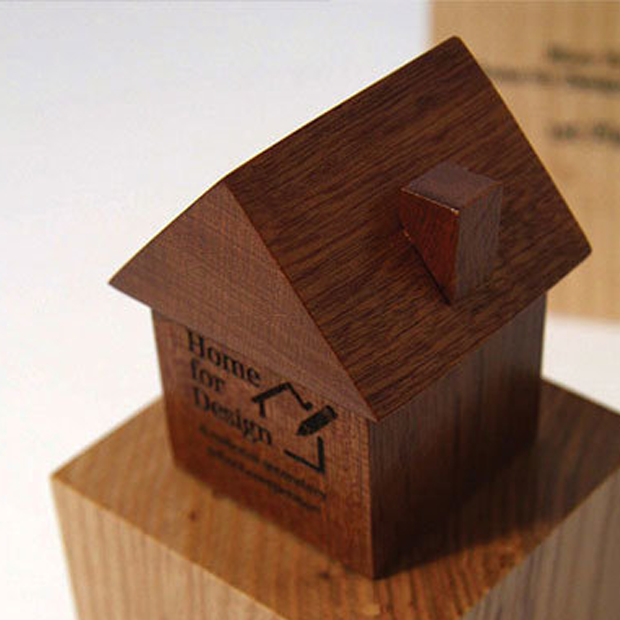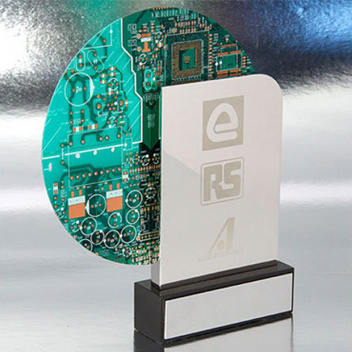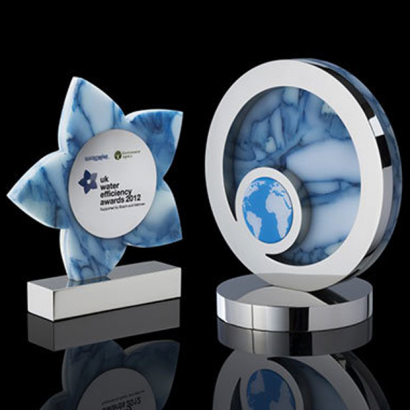 Here at EFX Awards we are used to seeing events and awards of all shapes and sizes. We have been fortunate enough to work with a variety of different clients and sectors, from the fashion, sports and entertainment industries to the corporate world.
With such a diverse client base, we have plenty of variety when it comes to work. Every award is different, and we work tirelessly, both in the studio and during manufacture, to ensure each design is perfect according to brief and grabs people's attention – just like any good award ought to.
With in-house studio and production facilities, and a range of available materials, from acrylic and wood to glass and crystal, we really do cater for everyone; whatever the event and whatever the specific requirements.
All of our design and development is done on a project by project basis, so you can rest assured your finished award will be a bespoke piece people can treasure, rather than a mass-produced, assembly-line product.
Of course, when most people think of awards they envisage glittering Oscar-esque golds, breathtaking graphics or spotlight-stealing sculptural work. However, there is so much more scope than that.
Entry level awards can be simple with strong graphics, free standing or space-efficient wall plaques. You could even take the opportunity to reduce your carbon footprint by investing in one of our green awards, made from recycled plastics.
You see, they say all that glitters is not gold, and that is true; sometimes it is green.
Being green is a big topic of conversation these days, and it is a fantastic initiative for companies and organisations to be part of. So what better way to make a statement (and a difference) than using planet-friendly trophies at your next awards ceremony?
There are so many reasons you, your guests and your winners will love being green when striking gold. Just a few of these reasons include:
■ Helping the planet, wasting less natural resources, creating less waste and raising awareness  
■ EFX Awards can design and produce a unique, visually stunning award that carries an even deeper meaning for its recipients  
■ You will be leading the way in an increasingly green world; whether your event is for a local football team or a multinational corporation, it is good to be environmentally-conscious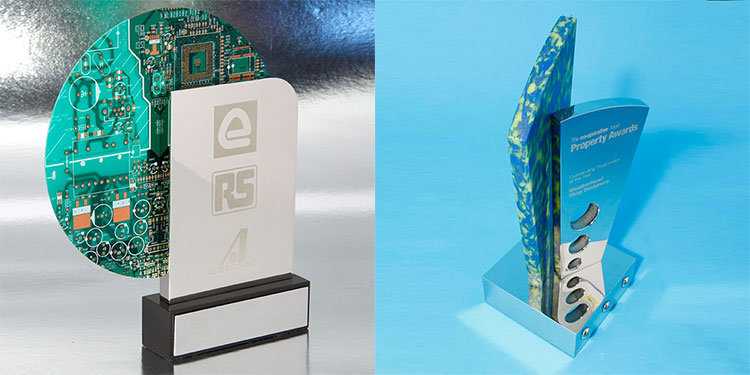 We believe that every special moment – and every special award – should be totally unique. That is why we study briefs closely, pay attention to detail and employ creativity and proficiency in equal measure when working on a project.
Whether you want to make a statement with one of our eco-friendly awards, constructed from recycled plastic, or you prefer the bit of sparkle you get from modern crystal or metallic awards, we can help.
A self-contained design and manufacturing operation, located in the heart of the Cotswolds, we pride ourselves on being able to bring your award vision to life in perfect three-dimensional form. We cater for the fun, the formal and the downright eccentric alike with our portfolio of designs and our bespoke services.
Before taking your brief and turning it into the perfect green, gold or glass symbol of recognition, we will talk through your designs together to ensure you end up with exactly what you need.
So strike gold, go green and get in touch with www.efx.co.uk today.