The UKLC League of Legends Trophy Erupts from the EFX Factory
Client News
4th September 2019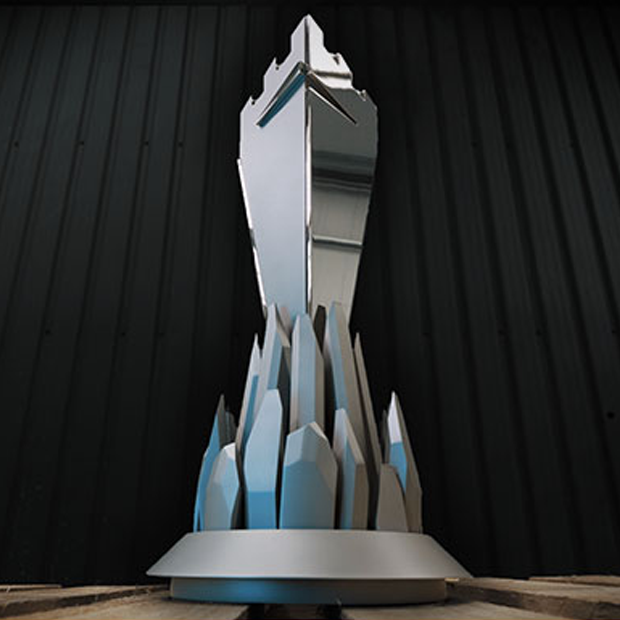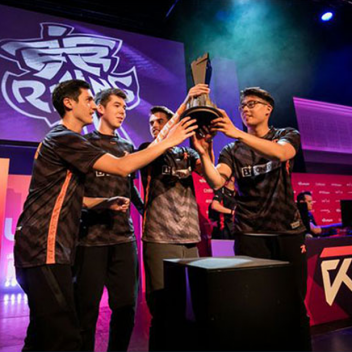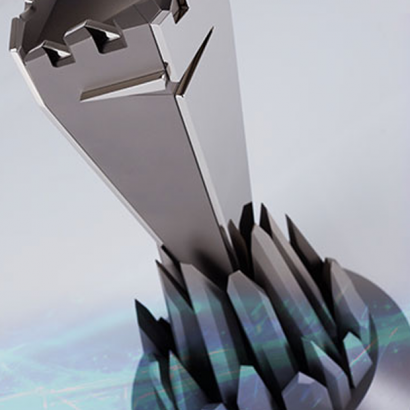 The UKLC League of Legends Trophy is mega in its production complexity. A mammoth feat of engineering, requiring 96 hours of precision machining alone, the UKLC iconic tower erupts out of shards of rock, creating a momentous and powerful trophy, the like of which has never been seen before. The story of its creation is captured in this video, demonstrating how the EFX team make possible even the wildest client missions.
"As a British company it has been a huge privilege to design and manufacture this trophy." Holly McLeish, Creative Director at Special EFX.
Villain approached Special EFX to produce a trophy for the UK League Championship – the premier League of Legends eSports series in the UK. The rivalry is intense between the teams from England, Northern Ireland, Scotland and Wales. The trophy needed to be powerful, exceptional, cool, represent a bright power, resonate with passionate egamers, excite fans all around the country and perform under multiple studio lighting conditions.
[rev_slider alias="uklc"]
Tom Malin, Lead Cad Designer at Special EFX, brought the client's idea to life. He describes how he, "mashed together concepts for rock art and the UKLC iconic tower logo", then approached manufacturing to determine if and how it could be made. Tom Bowden, CNC Engineer in the EFX factory, took up the challenge. Before production commenced, renders were tested under different studio lighting conditions to be sure the final trophy would astound all that saw it as it toured the country to tournaments and the ultimate final.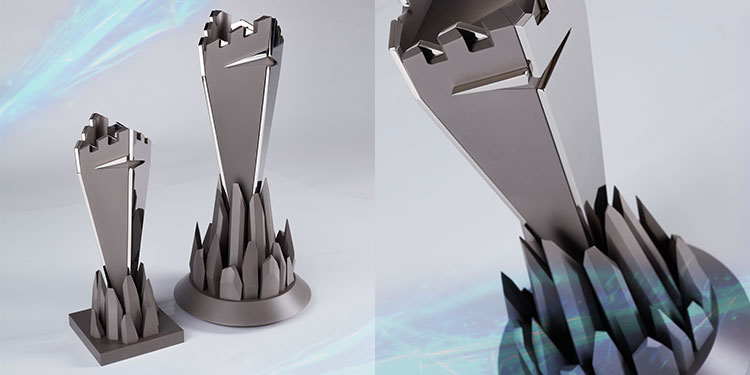 Detail and quality are everything
The finished trophy contains a phenomenal 33 individual components, plus the base and trophy case. Cut from solid aluminium and then polished or sand-blasted, they took a daunting 96 hours of precision machining – the most complex and longest production time ever for an EFX-made trophy. The trophy was then painstakingly assembled. In addition, smaller keepsakes were manufactured for the winners, to the same high standards.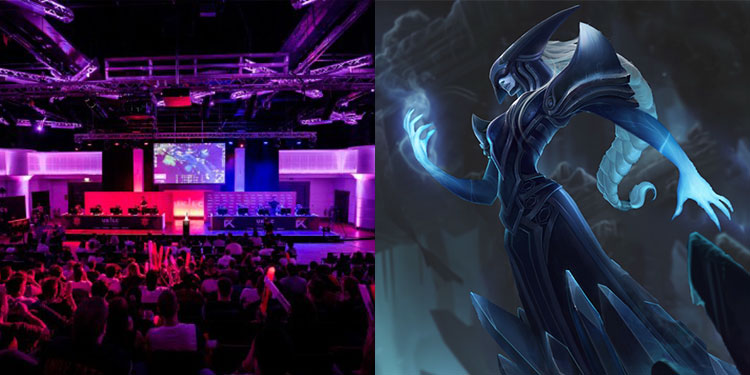 "It's a really special trophy, not only does it look good but it's fantastic to hold. Gamers all around the UK are going to be really proud to win this and it makes us proud too."  Holly McLeish, Creative Director at Special EFX.
"It's here and the fans are going to love it! It's perfect!" announced UKLC.
 The final showdown was played out 1 September at Twickenham Stadium. And the winners were Fnatic. Congratulations!
---
Check out the videos of each process here – Design | Production | Assembly