The Scent of Victory is Overpowering
EFX News
20th February 2015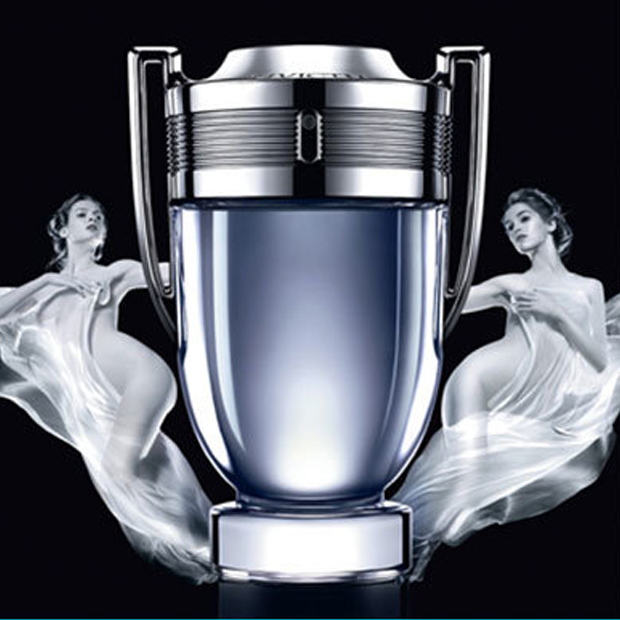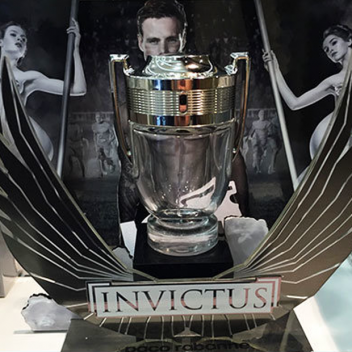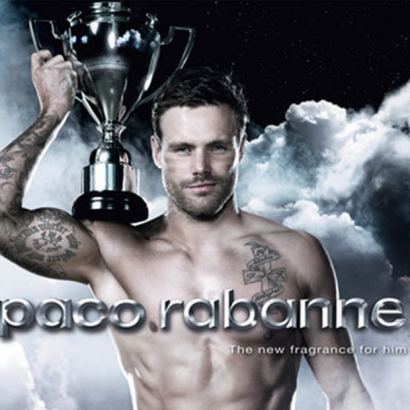 Cruising the duty free area at Madrid airport the other day, I came face to face with this trophy. INVICTUS. Virile young man, adoring Greek nymphs…now what is this all about? Intrigued to find out more, I've subsequently taken the journey on the website.  Heady stuff!!
As you can tell, I was in the male fragrance zone. I did immediately begin to calculate how many must have been made but soon gave up.  Just how many fragrance outlets are there in the world which stock Paco Rabanne?
Characteristic of a super trophy
Without becoming too philosophical, I do find it intriguing just how powerful the imagery of an architecturally inspired trophy can be. The obvious values which first struck me were all about strength, victory and virility. I must admit to being suitably seduced! But, my excuse is that I was at an airport and did have time to kill.
However, when I visited the website, the trophy imagery became far deeper and more sophisticated (well, a little more). It turns out that we are now in the second season of the Invictus competition, which sees seven, young, fit, men (of course) from seven different countries and sports compete for the ultimate Invictus trophy and the financial backing for their pet project. It's pretty compelling stuff!
The Invictus competitors
Ryan, Roberto, Pierre, Themba, Ignacio, Lukas and Didac bond with each other, become best buddies, find out about their sensitive sides and then slog it out in competition against each other. Twenty "episodes" later (no I haven't managed all 20) we get to vote the winner. Not only are they super-fit heroes, mentally strong, charismatic and presumably smell wonderful, we also get to find out about their caring characters too.
Pierre has recovered from cancer and wants to help other young people fight it, through fitness, "Ryan's a lion" and wants to help other kids have access to boxing, Lukas wants to bring Crossfit to underprivileged kids, and so on. I promise you, every mother would want a son like these seven guys. And, of course, the imagery of the ethereal Greek maidens hovering in the background is not lost on the senses of women looking to buy their man a "honey I'm home" present from duty free.
Mega sized trophy commissions
So, having enjoyed the "scent of victory" and the "contemporary vision of virility", but not bought the fragrance, I dashed off to catch my plane.  At EFX each year, we receive some amazing commissions to design and manufacture super trophies. They are frequently for major sporting championships such as top golf tournaments, tennis, football, auto sports and the like. As I sipped my chilled G&T on the flight home, my mind raced ahead… Maybe, next time we could start our designs with a Studio Bonding session to explore the contemporary sporting 'Vision', before rising to the challenge of creating a trophy worthy of the event and a design that touches all the senses…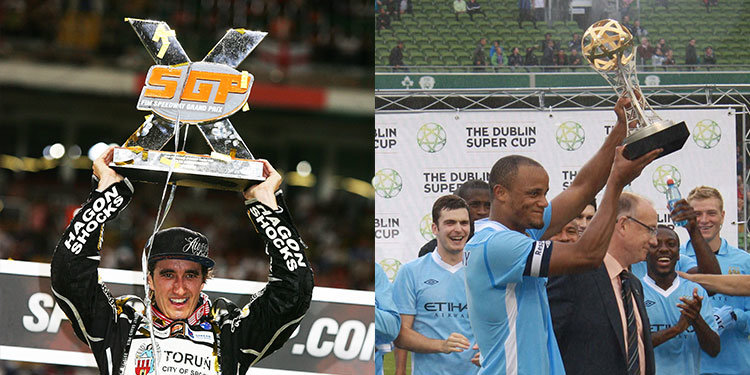 For the ultimate in sporting trophies, contact Special EFX for innovative design ideas
T: 01789 45005  award@efx.co.uk