Sarah's Alternative Festive Lunch for 80+ Guests
EFX News
9th January 2018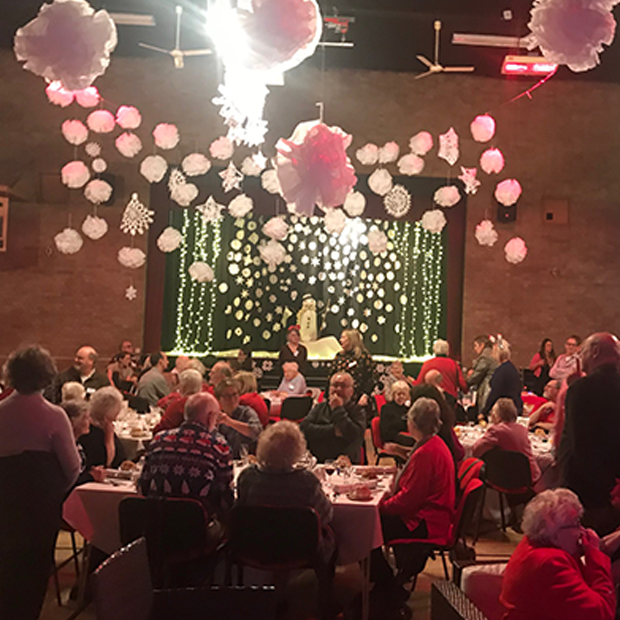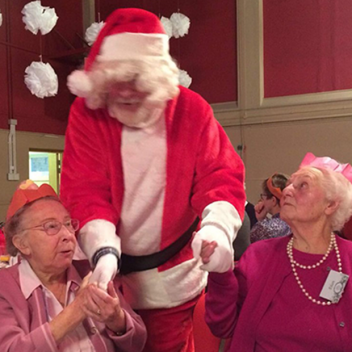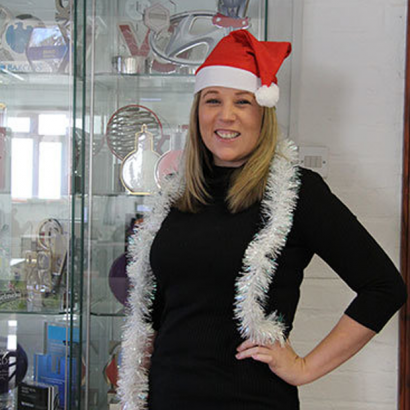 Many of us returned from the Christmas break with accounts of cooking chaos and a tribe of family descending on them for 'the day'. However, on Christmas Day Sarah, who is one of the EFX account handling team, was helping serve a Christmas to remember for more than 80 people in the local town of Shipston, who would otherwise have spent the day on their own.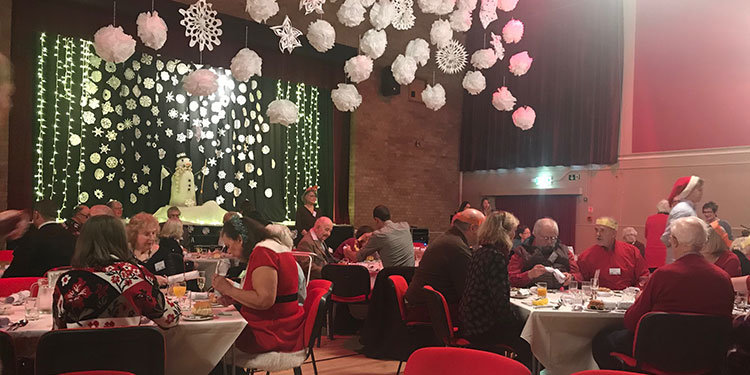 The idea of Shipston's Community Christmas was first given life in 2016 by local residents Tessa Hince, Hayley Ash and Danni Mooney and Sarah has been a volunteer since the start. The simple concept behind the event is that nobody should have to spend Christmas on their own if they would prefer company.  The event aims to provide companionship and inclusion for members of all ages in Shipston-on-Stour and the surrounding communities.  It aims to bring people together naturally in a way that is appropriate to their particular needs and create an opportunity to mix with the local community and make contact with neighbours to improve physical, social and emotional wellbeing for the rest of the year.
This year, the day included a traditional, three-course Christmas lunch, festive entertainment, carols and gifts. The extensive planning beforehand ensured the day was immensely enjoyable for both guests and volunteers. The local hall was decorated, cards made by the local primary school, chairs transformed with home-sewn covers and gifts for everyone secured and wrapped.  Sarah was in charge of the entertainment and had arranged for the local town band and local pianist to join in the celebrations and led the carol singing.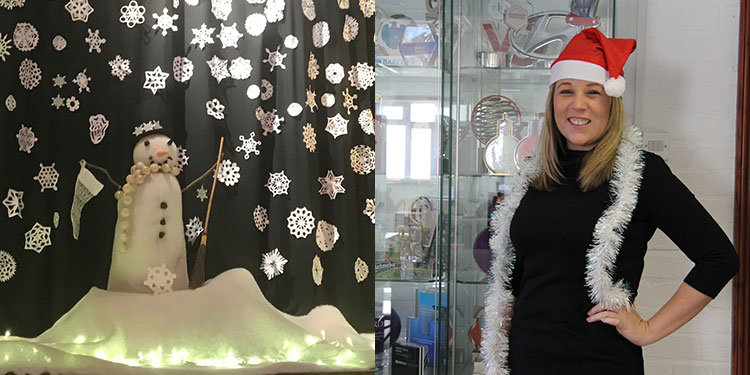 So, whilst many of us were wrestling with the turkey and family at home, Sarah was hosting a table of guests in Shipston's Townsend Hall and helping with a truly mega pile of washing-up.
And for Sarah: "The highlight for me was that Alcester town has followed suit and shared the love this Christmas as well. Could this be something the nation will embrace for 2018?"