Remarkable Employee Awards and Custom Trophies
Design
18th November 2019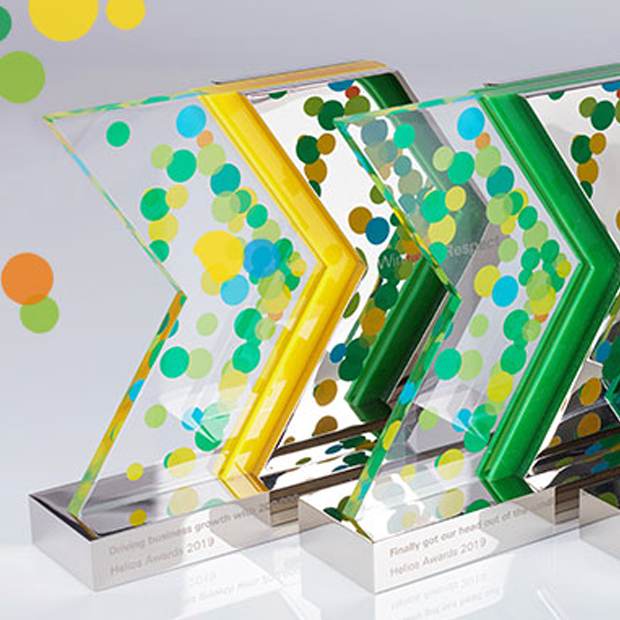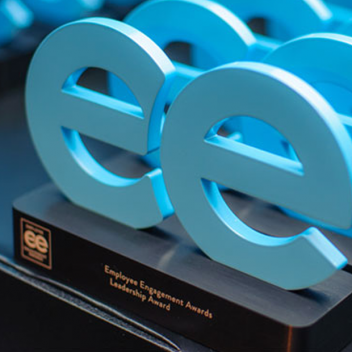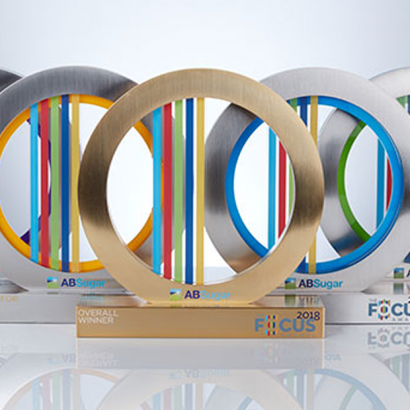 Each week, we pack up a staggering array of custom trophies that have been made at the EFX factory and send them out to customers around the world. And, each week, clients contact us to say just how thrilled they are, having unwrapped their sparkling EFX-made awards. So, what makes a successful staff award or trophy? Here, I've picked out a few key attributes which get to the top of my list, along with a few examples to share with you.
5 top-trending design attributes of custom trophies for employee awards
1. Strong branding
Companies are looking for the award design to capture the essence of their brand and to elevate it to 'star' status.  In most instances, our design team takes a standard 2D logo and transforms it into a work of art that is both 3-dimensional and tactile.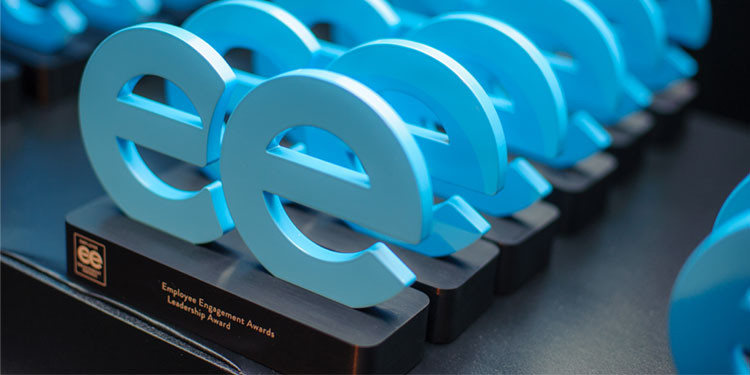 2. High perceived value
On first setting eyes on the trophy they are about to be handed, if an employee's heart misses a beat and they think 'wow', then we have done our job. Likewise, the event organiser breathes a sigh of relief! Therefore, when considering design and budgets, be aware that the perceived value of the trophy can easily transfer to how valued the recipient feels.
3. Size + weight = impact
I have attended numerous awards ceremonies this last year and it appears that more often than not it is large-sized trophies which release an emotional response from the recipient. The magnitude of the trophy creates immediate, positive impact.  Likewise, a trophy made from solid aluminium, which weighs a few kilogrammes, has the power to surprise and delight the winner, whereas a prize that is lightweight, however valuable, is always going to have to work harder to create that thrill-factor.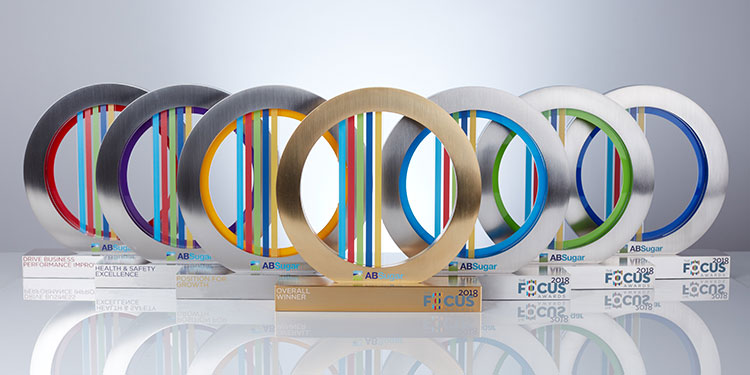 4. Innovative and distinctive
Paying particular attention to the design of staff awards can be an effective tactic to build internal hype around an annual awards scheme. If the trophy changes each year, the desirable element of expectation and surprise is maintained. Furthermore, staff who win each year feel honoured each time, as their family of unique trophies expands.
5. Capture the essence of a scheme's theme
Staff recognition schemes take a multitude of formats. During 2019, we have seen a number centred around reducing waste and becoming more ethical and sustainable as an organisation. Our job is to design awards which reflect those same values or conference themes. In fact, in the case of this particular example we not only manufacture using recycled and sustainable materials but likewise pursue those same values in our own manufacturing business.
Differentiation of levels of achievement to encourage employees' motivation
Whilst staff recognition award trophies honour top achievers, they can also be a powerful tool to inspire colleagues to strive harder in the coming year. One effective way is to recognise award levels by differentiating 1st, 2nd and even 3rd tiers of success. Likewise, the concept of a family or series of ranked trophies widens the net, in so doing identifying more achievers, for instance at regional or departmental level rather than simply national or corporate level.
Custom trophies' attributes to differentiate levels of honour
1. Aspirational finishes and materials
Whilst gold plate, polished nickel plate (silver) and rose gold (bronze) prove popular, I also like the fashionable and contemporary note that new materials such as glitter acrylic in a choice of colours and recycled plastics create.
2. Tiered perpetual trophies
The standard way to denote a winner on a perpetual trophy is to engrave the winners' names around the plinth. A touch of drama is added if a new tier to the plinth is likewise added.
3. Size matters
Creating a series of trophies featuring a similar design but increasing in scale, incremental to the rank of the honour, is a widely recognised and effective design tool.
4. Dynamic design
For large organisation or corporate employee recognition schemes which embrace a number of divisions or sites, creating a suite of different trophy designs is an effective way to both recognise the component parts of a business and high-level, corporate achievers.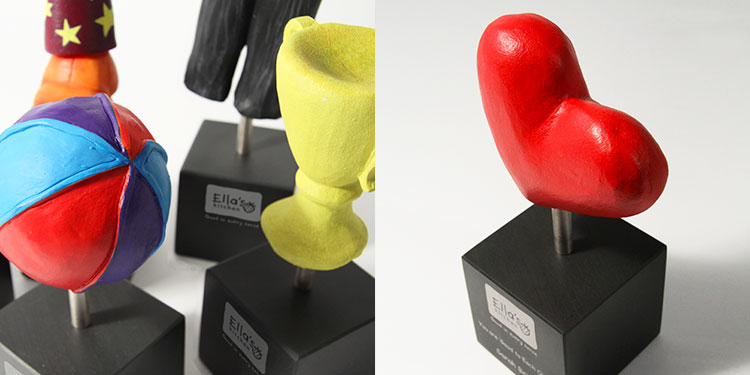 Recent employee awards case studies created by Special EFX
1. Manufacturing sector
This is a suite of trophies produced for a global, blue chip corporation. The annual, internal scheme is open to all employees and typically attracts around 1500 entries, each year. The finalists are whittled down to 18 teams, which are considered the best to promote the company values.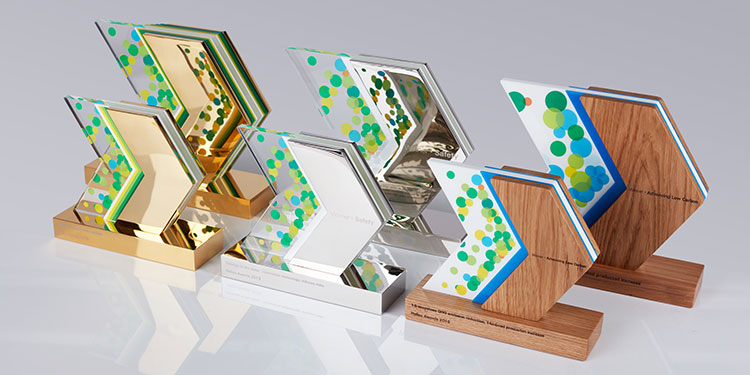 2. Retail icon
The Harrods One Hundred staff awards scheme is high profile within this iconic retailing company. Each year, 100 personnel are invited to attend the gala event and each goes home with one of the precious custom trophies, specially designed and manufactured for the occasion. This year, the trophies featured the Harrods 'H' as a hash-tag. Manufactured in solid aluminium and then finished in brushed gold-plate and mounted on a solid aluminium plinth, the trophies certainly score highly in the 'wow' stakes.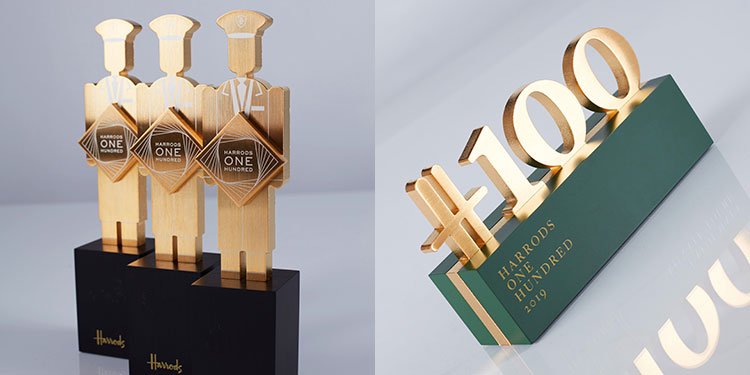 3. Hot hospitality
Hej Coffee commissioned EFX to produce a monthly Cup of Excellence. The company is young and expanding across London and now has 30 or more café locations. The staff trophy created is both contemporary and innovative, featuring a miniaturised replica of a Hej coffee cup, engraved as a three-dimensional design, inside a crystal cube and mounted on an onyx tower. The intriguing engraving is visually striking from all angles and the materials used add to the sense of prestige and exclusiveness.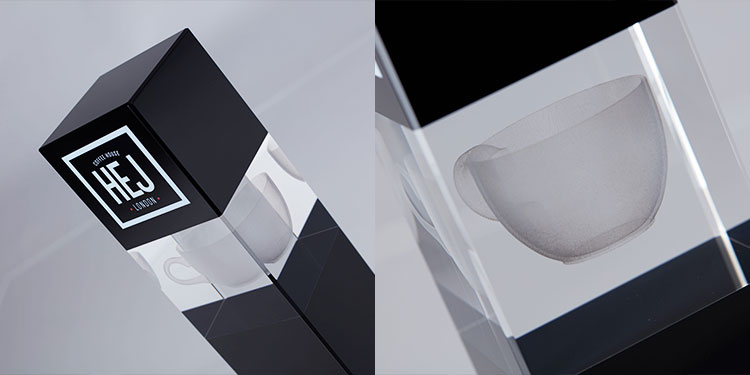 4. The world of beauty and cosmetics
Manufactured in black acrylic decorated in a deep, lush pink, these Nyx acrylic recognition awards caused quite a stir at the presentation ceremony, adding to the hype of the occasion.
A spokesperson for the organisers, Yes, reported: "They all loved the trophies when they were first revealed on stage, complete with immaculate white gloves, and everyone really coveted one".