Plastic British Grand Prix Trophy Lets the Side Down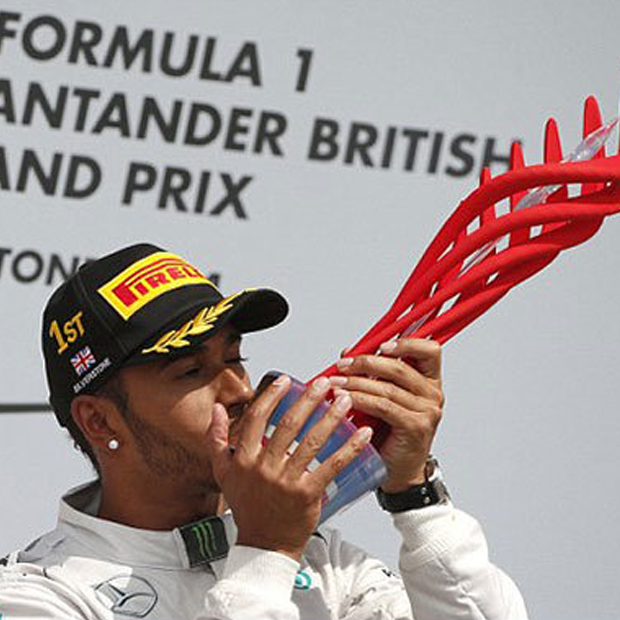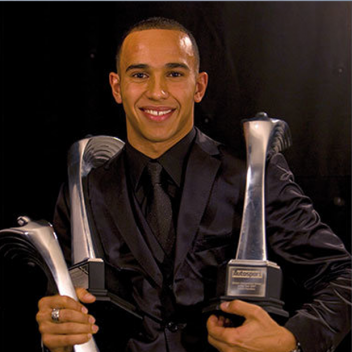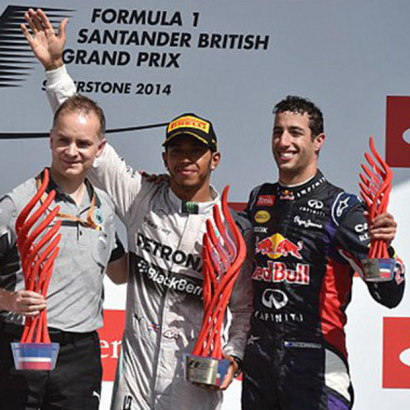 Money and Glory is not Everything – Lewis Hamilton Deserved a Worthy Trophy
Lewis Hamilton the new F1 British Grand Prix champion 2014 knows his trophies.  He should do: he has won enough over the years.  So, when he was presented on the Silverstone podium yesterday with a British Grand Prix red plastic trophy from title-sponsor Santander, he was reportedly not too impressed: "…plastic, falling apart and worth about ten quid" were his comments according to The Times newspaper. Whoever the trophy manufacturer was must be weeping in a corner…and also Santander!
In fact, it evidently was not just a passing comment.  According to a report on the website Crash.net. Hamilton went onto elaborate: "This one's a lot nicer," when asked about the difference between the trophy before him and the one that had started to crumble on the podium. "I mean, growing up watching Formula One, you see trophies like this. Real trophies, you know? The trophies that we have nowadays – while it's a real privilege being on top of the podium, my one fell to pieces!
"The bottom fell off the one we just had. It's plastic, it must cost £10! It's so bad. I might just get the plaque, which is probably the most expensive part of the trophy. Back in the day they really, really made the trophies. And this is the special thing about being on the podium and winning. These trophies mean – for me, I don't know how it is for the other drivers – but this is what we have to show for our lifetime achievements. I hope we can get some better ones moving forwards."
The Actual British Grand Prix Trophy Means Everything
Should anyone be surprised that Lewis, having won his home Grand Prix, beaten his team mate and all other competitors in front of a screaming home crowd and a TV audience of zillions, who has just won squillions of prize money…should be so disappointed that he was presented with a red plastic affair?  Of course not!  As we always advise all our clients, the trophy or award needs to be commensurate with the achievement. It's absolutely imperative.
In the case of the British Grand Prix trophy, Hamilton holding it aloft is the image which will appear across all media for decades to come – it is the public proof of his success and it feeds his ego. Hamilton only had eyes for the coveted Royal Automobile Club (RAC) gold trophy, which was first presented back in 1948 and is priceless and which he finally, if momentarily, got his hands on.
Santander Need a Quality British Manufacturer Like EFX
We understand the design of the trophy was by a student who had won a competition organised by Santander. However, if only they had come to a quality, British manufacturer, such as Special EFX, to interpret the design and then manufacturer it.  Precision engineering, the use of superbly-heavy and impressively polished plated metal, combined with high quality colour print and a huge plinth could have turned the design into a trophy which said "WOW! – I'm the BEST".
EFX manufactures trophies for prestigious sporting events all over the world, including several held at Silverstone, and we are only based down the road.  In fact, Lewis already has in his collection at least three of our trophies and he certainly didn't grumble when he won them!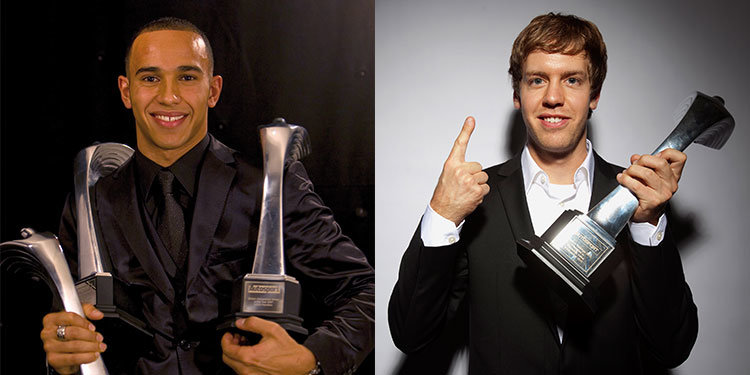 And so Santander, if you are looking for an alternative trophy supplier for the German Grand Prix, do please get in touch – quickly.
Save
Save
Save