PFS Financial Experts Aspire to the Golden Pound
Client News
12th December 2016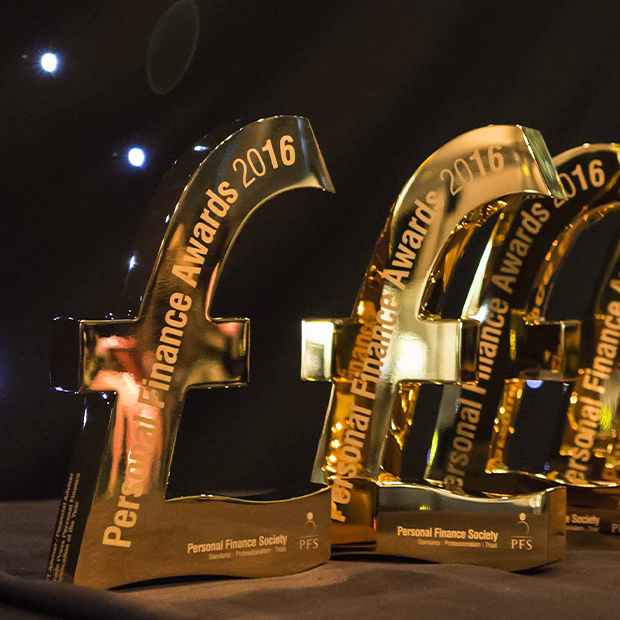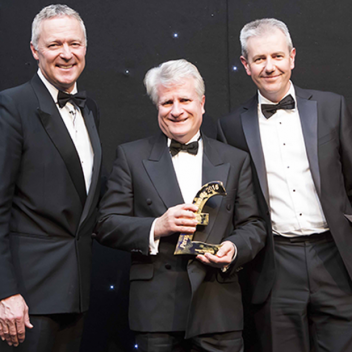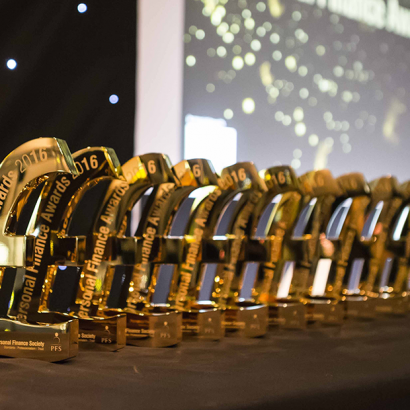 The golden trophies for the Personal Finance Awards 2016 were coveted by many. Set out on a table, in a line, as though about to begin a long distance race, the EFX manufactured trophies had been designed to impress. Not an easy task when the audience comprised over 500 delegates of the Personal Finance Society, who had travelled to Wembley from around the UK to attend the gala event. How do you impress people who talk about money every day and are more used to monitoring success in terms of wealth accrued?
Golden trophies mirror the achievement
The answer came in the form of a trophy in the shape of the Great British pound sign. Precision-cut from solid aluminium and gold plated, each one was laser engraved and polished until the mirror finish was perfect. The client thought EFX had excelled: "The Personal Finance Society's awards have become a prestigious marque of distinction, so we wanted a trophy that would be equally as coveted. EFX brought Cohesion's design to glorious reality and this year the award winners took home a trophy that was befitting of their achievement. It goes without saying that we (and the award winners) were delighted with the end result."
The Personal Finance awards recognise excellence in financial planning. This year, five new categories were added to the honours list to reflect the important role that financial journalists play in educating and helping to protect the consumer. Richard Dyson of The Telegraph picked up the first ever award for National Newspaper Personal Finance Journalist of the Year. However, it was Manning & Company's Kathryn Gannon FPFS who won the most coveted award: 2016 Chartered Financial Planner of the Year, whilst Altrincham based LIFT Financial Group was named Chartered Financial Planning Firm of the Year.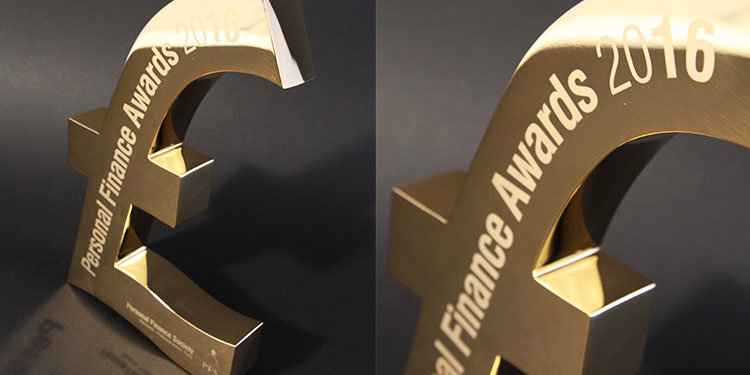 Save