Letting the Plug Out – Safely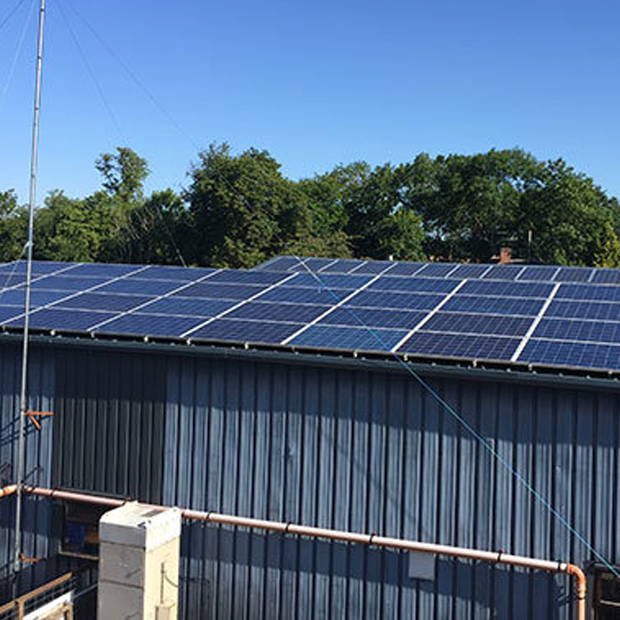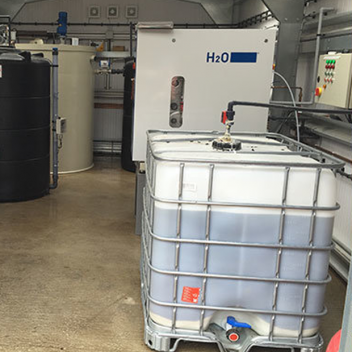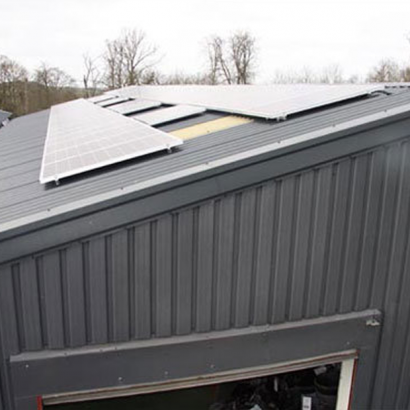 Our manufacturing capacity has increased hugely over the last five years as we have grown the awards and trophies side of our business. As a result, we now have an amazing array of engineering plant in the works. Water-jet cutting, machine polishing, electroplating, laser engraving, UV printing… to name but a few. Despite our ever-increasing and complex output, we work hard to minimise our environmental impact and the latest step has been to reduce our volume of waste water by 90%.
Water plays a key role in many of the technologies we employ and typically we now process around 24,000 litres of it a month. Previously, all our waste water was processed by a contractor. However, that has now all changed following the installation of an on-site water treatment plant.
Stuart, project manager, and James, electronics technician, from our sister company FuturEnergy worked on the project with Lancy Technology, part of the Norman Hay Group. Their solution to the problem has been to install a vacuum distillation waste water cleaning process at our works in Ettington. The system we have chosen is particularly environmentally friendly, as it avoids using a chemical to clean the water and has relatively low energy consumption.
Solar energy
The water treatment project follows our hugely successful solar panel installation, which we installed back in 2012. We now have 48 panels up on the roofs of the manufacturing workshops. The 21.25 KW solar panel scheme is not only saving us money and therefore helping to keep our products competitively priced but helping us to become more environmentally friendly too.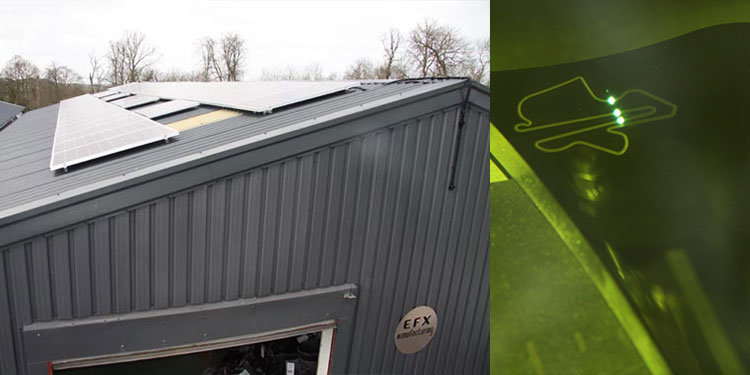 New laser engraver for awards and trophies
Whilst we are cutting our environmental impact on the one hand, we continue to grow, which inevitably leads to investing in yet more kit!  The latest arrival is a 70 kW laser engraver into the Print Room. It engraves deeper and faster than previously. It means that we can produce far more decorative and ornate detail on a range of materials, including metals, stone and wood.
Virtually all EFX's awards and trophies are personalised in one way or another – either on the trophy or award itself, or on a plate fixed to the plinth. Lasers vaporise a fine layer of the base material, engraving the winners' text, logos and even complete photos onto the awards, in precisely the correct location. We are talking about measurements as fine as parts of a millimetre.
If you are interested in commissioning a personalised award or trophy for your organisation, then please do get in touch.