Large Size Trophies Grab the Headlines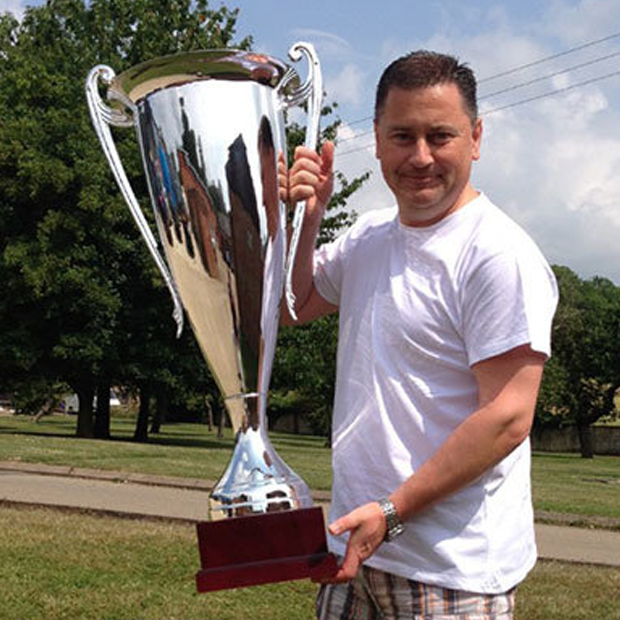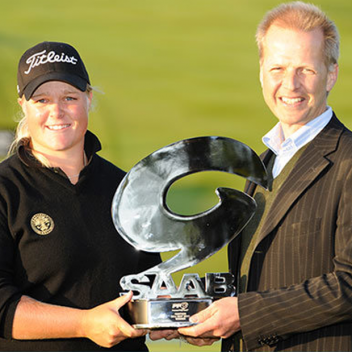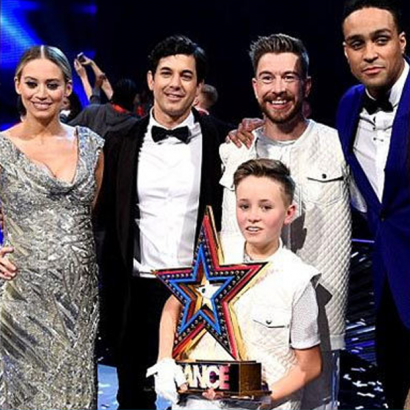 So, does it matter what size a trophy actually is?  Well, YES; especially when it comes to handing them over at major events and occasions.  Inevitably, many of them make the headlines. How much less impact pictures of the German team being presented with the World Cup would have had if it was some dainty creation. Or, if the lofty America's Cup Trophy, which is hugely ornate and stands on a multi-tiered podium, in fact was subtle and well…small. Judging by some of the large size trophies we have created recently, there are no limits when it comes to size.
Climbing the Heights of Success
Last week, we packed up this gigantic silver plated trophy which is almost a metre tall. Let's hope someone with muscles wins it! It will look fantastic at the presentation and will no doubt be caught on many a press image. The bigger the trophy, the bigger the achievement? Well, that would be an interesting concept…
Large Size Trophies for Football and Much More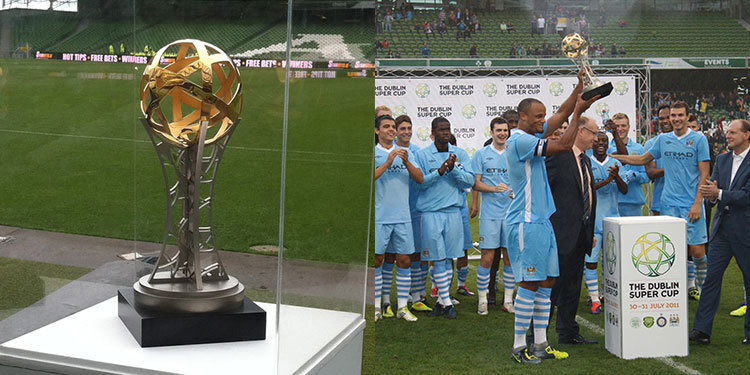 A while back EFX made the Dublin Super Cup – one of several large size trophies for the game of football.  It is a perpetual cup and the design combines a football and the official logo which is an Irish knot.  The brief was to make sure that the trophy stands up to rough handling over the years to come and it was designed and manufactured accordingly, using thick gauge steel. It stands a half metre high, which stood out well in the pre events publicity.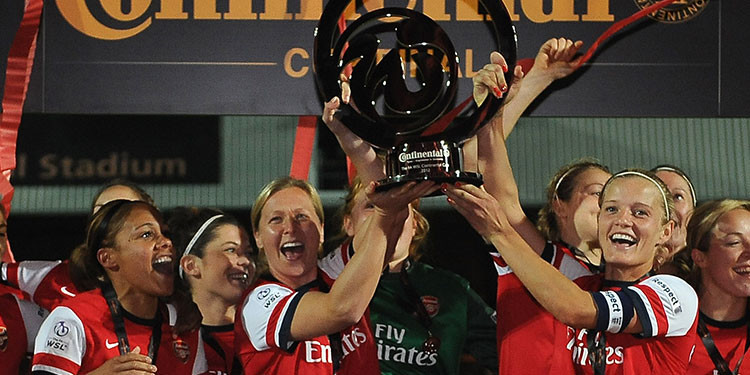 Another super-sized football trophy is shown here being lifted by the Arsenal Ladies. EFX designed and made the Continental Cup trophy, which stands approaching 60cms high and features The FA Women's Super League logo, in pierced polished aluminium. And then there was the mega Betfair Prize Fighter trophy, the huge Got to Dance award, the gargantuan Westend Eurovision cup…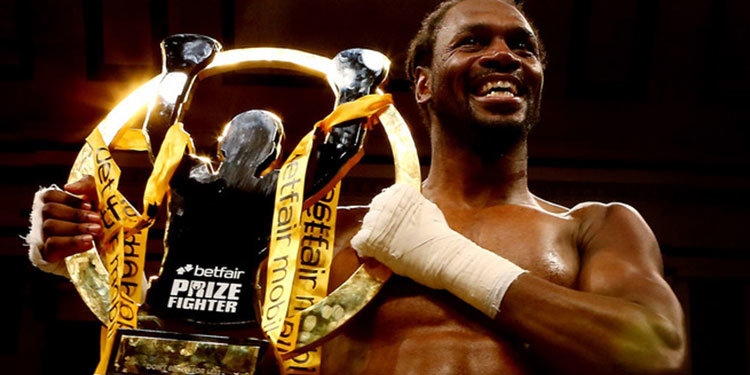 Carla from our sales office is shown below with a contemporary designer trophy which we created for an international insurance company based in Miami – we had to deliver it to Paris for a special event.  It is 760mm tall and made from two tone, overlapping, plated aluminium, which resembles dramatic shards and oozes style.
Dipping a Toe
And finally, we just love this photo! The dinky dot is Carla again but a few years back,  appreciating from the inside one of the many golf trophies that her grandfather won. She recalls that her Grandad was presented with many golf trophies in his lifetime; today the Roger Arthur's Cup, named after him, is still presented each year by Carla's grandmother. Carla was obviously destined to come and work for us from an early age!