It's a Wrap Declares Makers & Shakers Awards
Client News
24th February 2021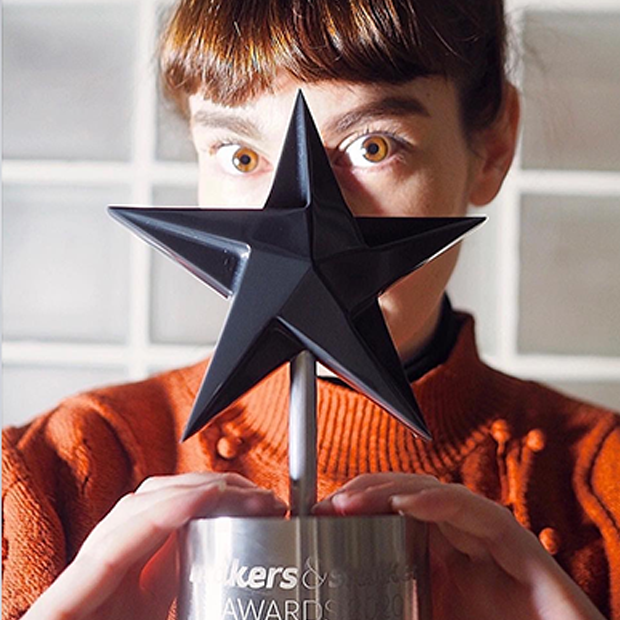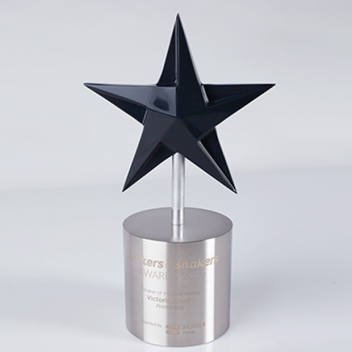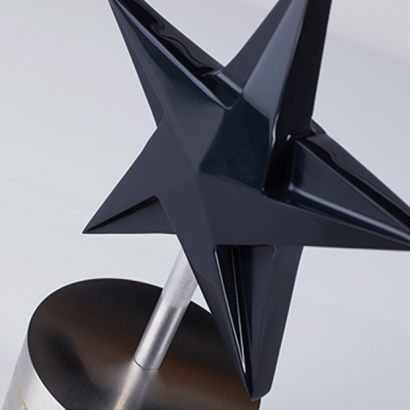 Whilst we may admire the dramatic countryside, spectacular stately homes and romantic beaches of our favourite films, TV dramas and reality shows, few of us may realise the significance and extent of the global location and production industry which makes them reality on our screens. The Makers & Shakers Awards celebrate excellence in global film productions, from advertising to feature films. The competition is fierce and the trophies coveted.
Personalised Star Trophy Design
The apposite star design of trophy was created and manufactured by EFX for the 2020 event. The trophies feature a colour-matched, three-dimensional star, mounted on a brushed nickel plated plinth, engraved with the winner's details.
A spokesperson for the Awards commented: "We want to thank EFX for a great job on our awards trophies. The huge range and availability, and their patience throughout the design process made it a pain-free experience. We couldn't be happier with the results".
The Awards celebrate ground-breaking ideas and initiatives from around the world, including Film Commission Initiative of the Year (EVERGREEN PRISMA), Outstanding Creative Use of a Location (The Last Black Man in San Francisco) and Shaker of the Year (Victoria Emslie). The event took place on line, 14 December, hosted by the up-and-coming comedian Jen Brister.