Inaugural National Mentoring AwardsGo Gold
Client News
21st March 2019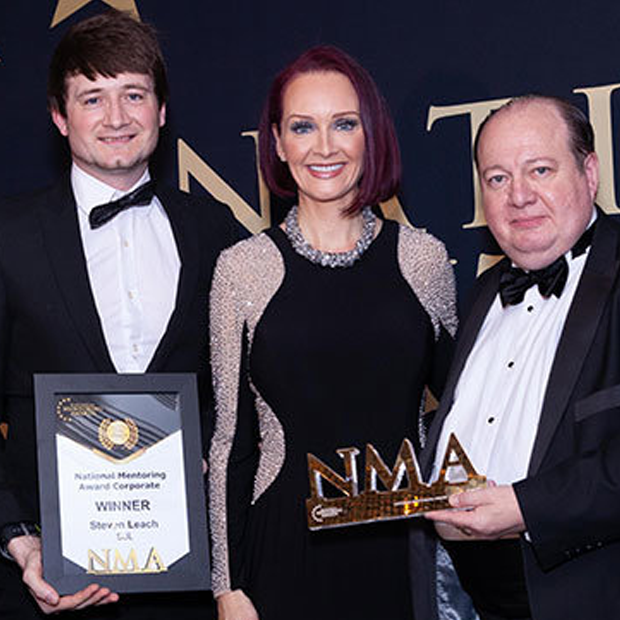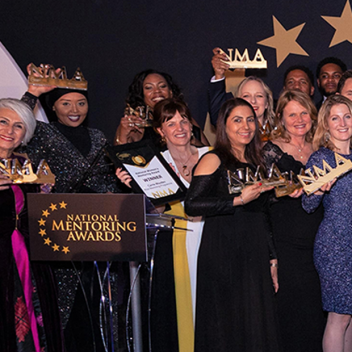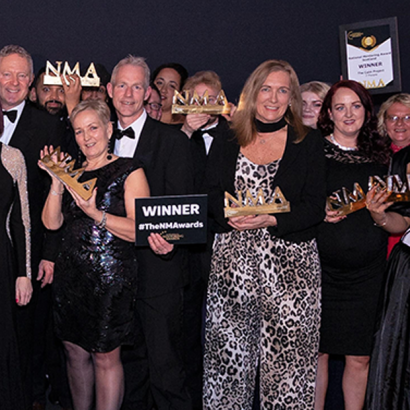 Gold is widely recognised as signifying the best or of the highest value in many walks of life. The honoured winners of the first ever National Mentoring Awards 2019 were certainly in esteemed company when they were presented with a gold-plated NMA trophy at the event's gala dinner, held March 1st at the Jumeirah Carlton Hotel, London.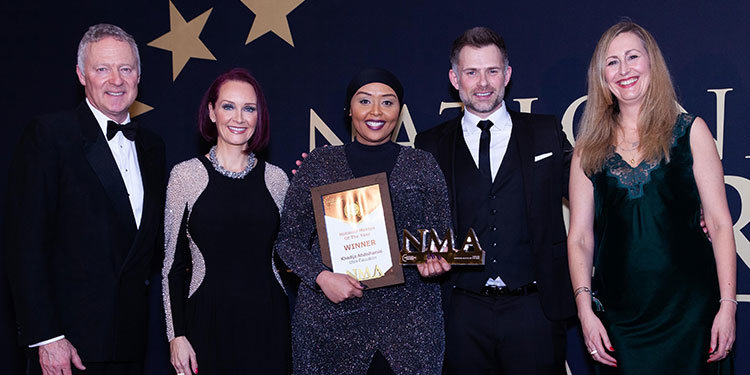 Gold-plated mentoring awards recognise the outstanding
The design of award was custom-created and then manufactured for the event by Special EFX. The NMA initials and plinth were produced in clear acrylic and then decorated with gold-plating. The finished effect was both contemporary in its appeal and visually striking, whilst also being impressively weighty.
Chelsey Baker is the CEO and founder of the official National Mentoring Day, which takes place every October, and has pioneered the launch of the Awards. "I loved the fact that our awards were bespoke and made especially for us to mark this wonderful occasion, where we honoured the UK's mentors and mentoring organisations. For such a high profile event we needed an award that was equally fitting for such a worthy cause, so having 24ct gold plated awards was important to reflect the quality of our work and to give something special to our deserving winners. The results looked fantastic and I was so impressed with the quality, weight and design we were able to achieve with the EFX team."
The event was hosted by Rory Bremner, the impressionist, and some 350 of the UK's top mentors and mentoring organisation s were honoured for their work and achievements. Chelsey explains: "Our aim in launching the awards is to create a new generation of 'real' relatable mentoring role models across business and society to encourage more people to mentor."
The ultimate accolade of National Mentor of the Year was awarded to Nichole Higgins of CIPD, who was recognised for her role supporting jobseekers as a CIPD Steps Ahead Mentor. She provides jobseekers with one-to-one mentoring sessions to help them improve their employability skills, boost their confidence and find work. Speaking about her win, Nichole explained: "The great thing about mentoring is that as well as helping other people it has helped me improve myself. I have never mentored someone and not learnt something, which to me is priceless."
For their dedication and outstanding achievement, gold certainly seems entirely appropriate for these new honours.