Huel Celebrates 5 Incredible Years with Special Message
Client News
10th May 2021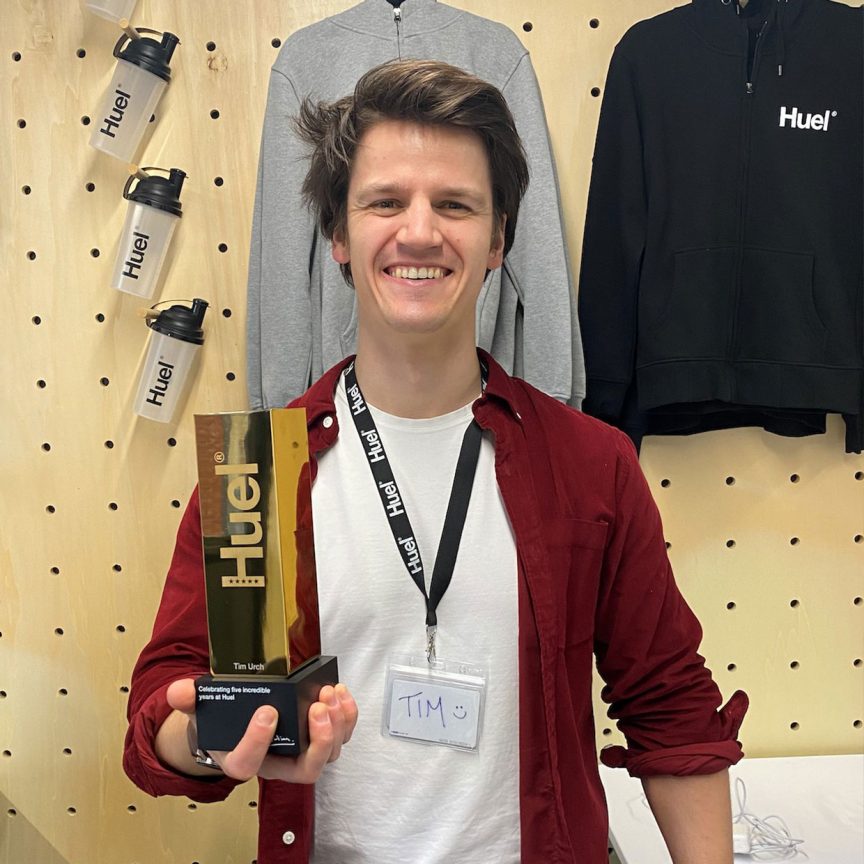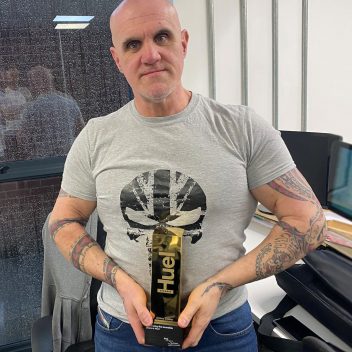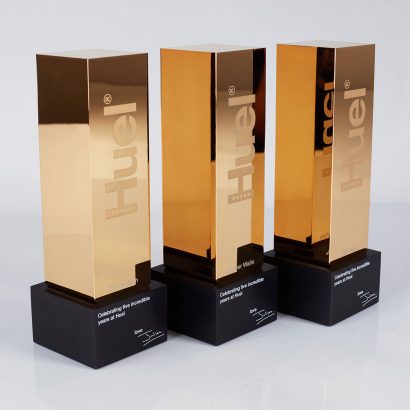 One of the great benefits of commissioning a bespoke trophy from EFX is that you can request no end of unique features, which can make the trophy all the more treasured by the recipients. Huel, the innovative, nutritionally complete food company, made full use of this facility for the internal long service trophies it recently commissioned from EFX.
Once a Hueligan always a Hueligan!
The company elected for a column trophy design that is made from solid aluminium: they are impressive in weight and have impact in form. The gleaming finish is gold plate for the column and in a contrasting black for the anodised plinth. The winner's name is engraved on each one whilst the personal message and signature of Julian Hearn, the founder of the business, is printed in white. Meanwhile, on the underside of the base a special dictum of the Huel business reads: "Once a Hueligan always a Hueligan".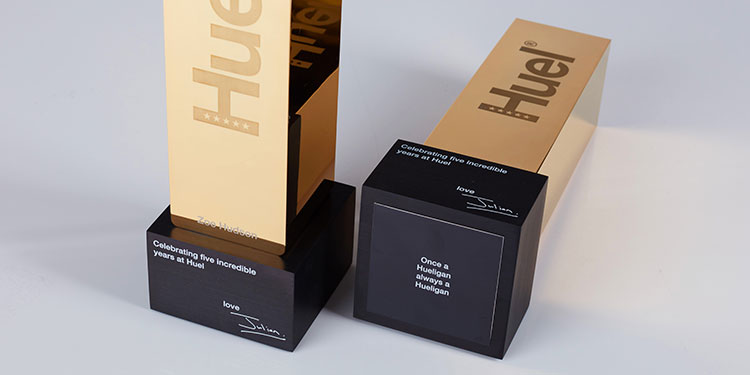 The customer has commented that the awards are much appreciated: "Working with EFX has been a pleasure from start to finish. Our founder Julian's aim was to create something impressive and substantial, to stand as a physical representation of the hard work given by the recipient. We have presented to the first four Hueligans and they were blown away by the quality and finish, which is a testament to the team at EFX".