How to Attain the Best Award Designs for FREE
Design
14th February 2017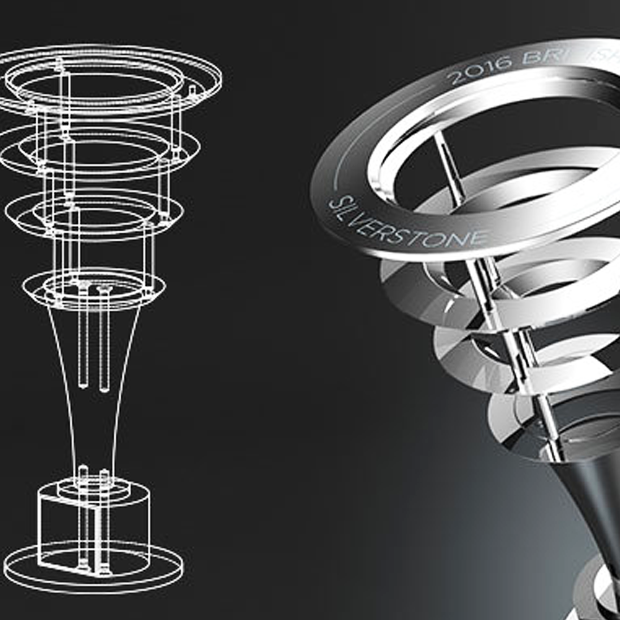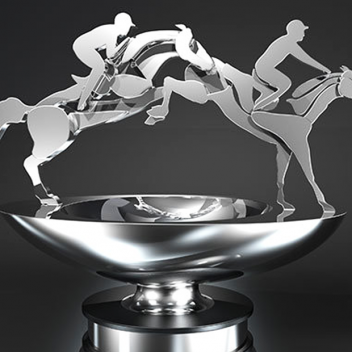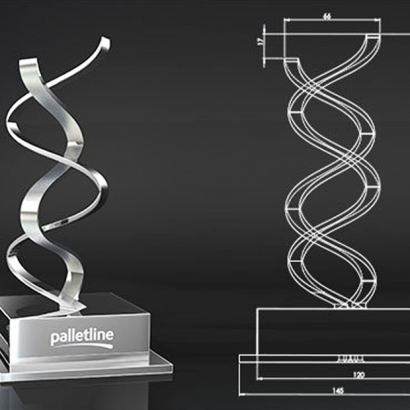 We have a studio at our EFX works, dedicated to creating award designs. All customer projects start there as we have found over the years that strong design is a cornerstone of all successful trophies and awards. Whatever the event, it is the visual appearance which makes the first, all-important statement. We therefore provide a free of charge design service to our clients. In this way we can be sure that all our customers have access to the very best possible in award designs.
Some clients employ their own design agencies and like to provide their own artwork, which is also fine by us. Our studio works with the latest 3 dimensional (3D) technology and takes client-supplied award and trophy designs and turns them into 3D designs which can then be manufactured. The skill is creating that third all-important dimension to an award or trophy. And, we always love a challenge!
The Design Studio team is a friendly bunch and we often pool ideas before putting together award designs suggestions for a client. It's a fun place to be when we are sparking off each other, treasuring those special nuggets of ideas and coming up with ever more ingenious creations. The design journey can be exciting and it is fabulous to work with clients up for the ride. The "ahh" moment is always when the 3D drawing emerges from the workshop as a completed trophy or award, beautifully polished and immaculately finished. The sense of satisfaction and pride never diminishes and when clients drop us an email telling us how delighted they are with the results, it makes all the work worthwhile.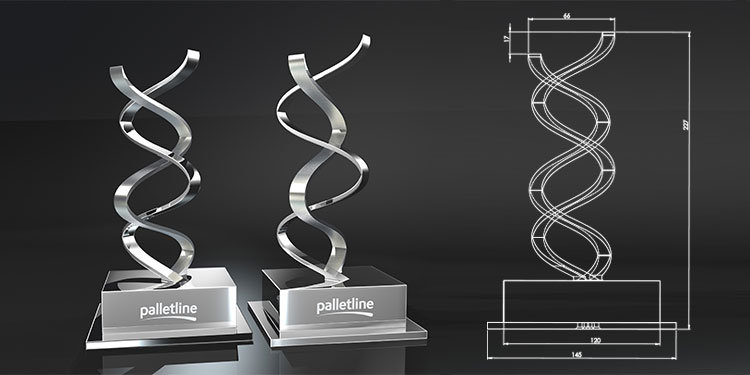 How do I access your free award designs service?
First off, we need to know a little about your particular event. A brief description, touching on when it is, what it celebrates, where it will take place, who will attend and so on, helps to set the scene for our designers and starts the creative process. At this initial stage we also need to be made aware of any branding, motifs, slogans and logos which need to feature and how prominent they ideally should be. Some events are sponsored by a number of different organisations, which all need to be featured somewhere in the design of the trophy. There is certainly an art in coming up with a design which is balanced AND puts out the right message and the studio team are adept at it. Likewise, some award events have a theme and this can provide powerful imagery which we can reflect in your trophy or award design.
At this stage we also discuss the target budget for the job. Some clients will also have a view regarding the type of material they wish to us to use, which will influence the ultimate design and ultimate cost. The array of unique designs which the studio produces each year is breathtaking. We respond to most briefs with a choice of designs, one of which is worked up to the master version and ordered by our clients. We therefore have an archive of designs which have never been made. Despite this, the designers have their pet favourites including the following.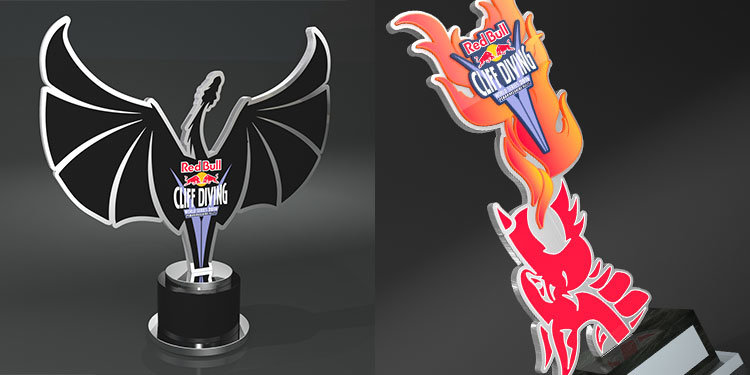 From concept to fulfilment
The sooner you can brief us about a planned event and the trophies, plaques or awards you require, the better. As a rule of thumb, we suggest at least 4 weeks notice to allow for award design, manufacture, engraving and delivery. The actual time does vary depending on the design process and the materials to be featured. For overseas delivery, do allow longer – we ship all over the world to some tight time schedules.
Within two working days of receiving your brief, we'll have our initial designs back to you. Contact us NOW for your free designs.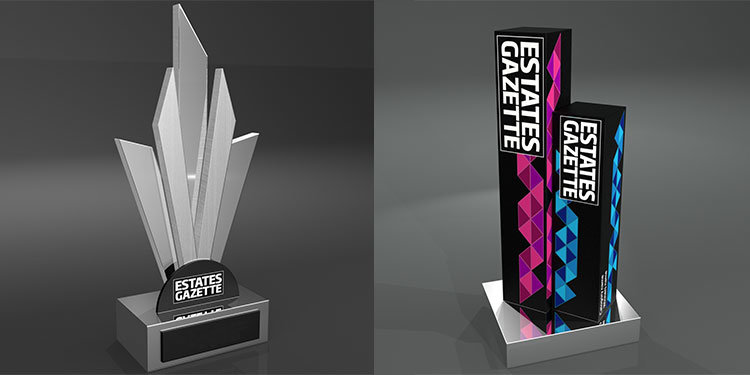 Save
Save
Save