Harrods Rewards the Best with its Own Golden #
Client News
29th April 2019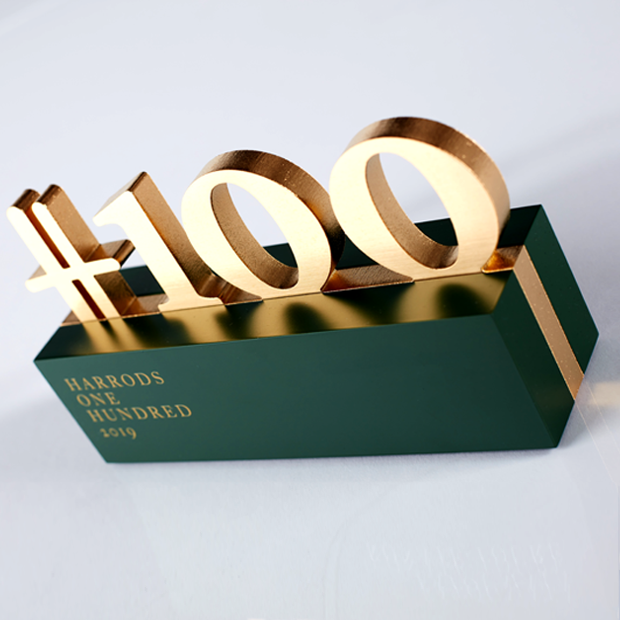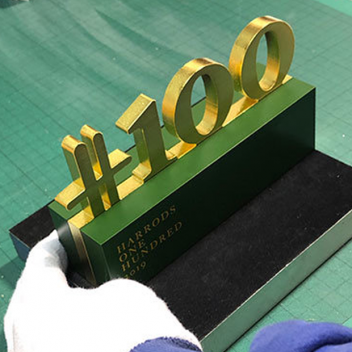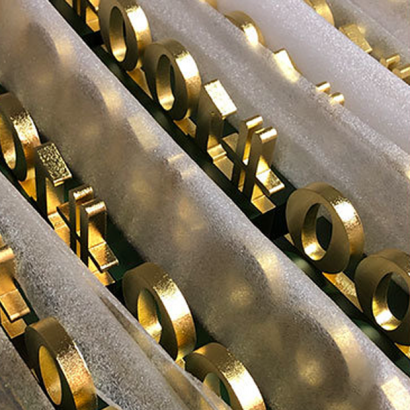 The Harrods One Hundred is the ultimate in internal staff recognition schemes. Each year, just 100 personnel out of the 10,000 employees are invited. The trophies have to live up to the honour and the Harrods image. As in previous years, the EFX studio was asked to realise a specific design, provided by Harrods. There seems to be no limits to the imagination of the Harrods' team, as they endeavour to out-do the previous year's award. This year was no different, as their reaction reveals:
"Love, love, love them!"
"I think the trophy was our best ever!"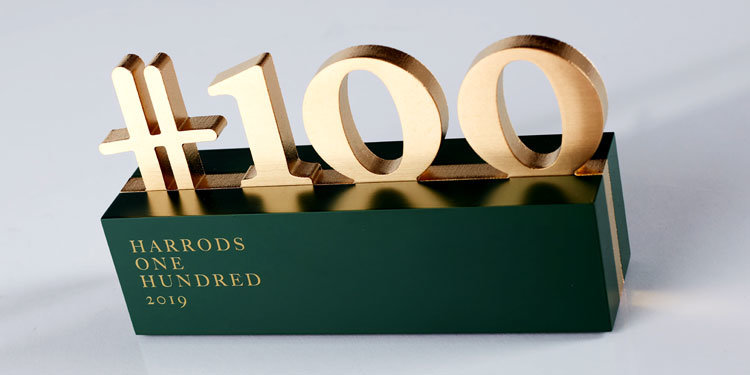 Gold awards in brushed gold plate for exclusivity
The design this year is a contemporary take on the 'H100' or Harrods One Hundred graphics. It features the Harrods 'H' in the style of a hashtag, giving the awards a topical and contemporary appeal. Manufactured from waterjet-cut, solid aluminium, each was finished in an exclusive layer of brushed gold plate and mounted on a podium finished in the famous Harrods' green.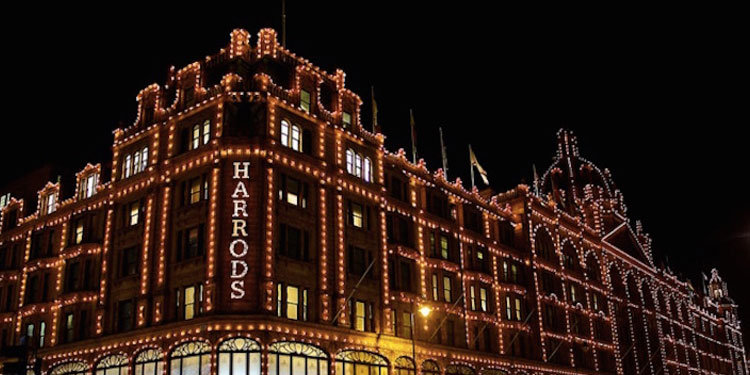 The event was held in store on Thursday 11th April. It celebrated the top-selling 100 Sales Associates of 2018. The Board of Directors hosted a glittering celebration with a champagne reception, lavish three-course dinner and live music from the Harrods' pianist. The Deputy Store Manager welcomed and congratulated the members and Laura Brown, Retail Director, also took the opportunity to recognise their individual achievements.
We hope all the winners love, love, love their golden awards!