Hannah's Lustre Duster Turns Heads
EFX News
22nd October 2013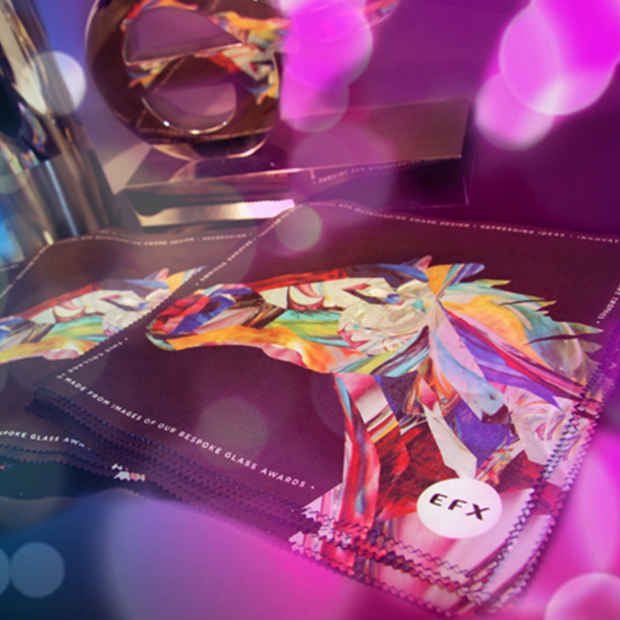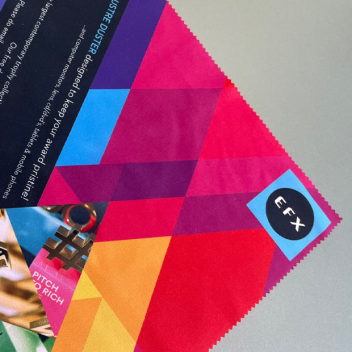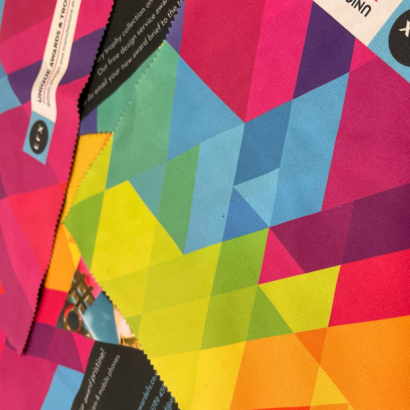 This is the third design in our series of EFX Lustre Dusters. They are strictly limited edition and have become rather collectable over the last few years.  This edition was designed by Hannah Wakeling, aged 17, who came to us from the local Kenilworth Castle Sixth form for work experience and created this! We were very impressed.
The Lustre Duster has special properties which keep awards and trophies sparkling – it's also great for cleaning monitor screens and spectacles.
Liz (Pike) in our design studio set Hannah the project of designing our next Lustre Duster and encouraged her to dive into the software Adobe Illustrator and Photoshop, which she had never used before.
Hannah's inspiration was an image of a horse; she decided to recreate it from photos of EFX awards and trophies, which she took in the EFX photo booth. She then worked with the images, extracting sections to create this fabulous collage. It has a wonderful sense of movement and vibrancy.
Liz was delighted with the result: "I was extremely impressed with how she tackled the brief, which was very open. She used her creative eye to visualise what she wanted to do and then used the tools provided to execute it successfully. She came up with a unique way of presenting the work we do here in an abstract format which was exciting and colourful".