Q Mark Rewards 50th Anniversary Winners
Client News
16th October 2018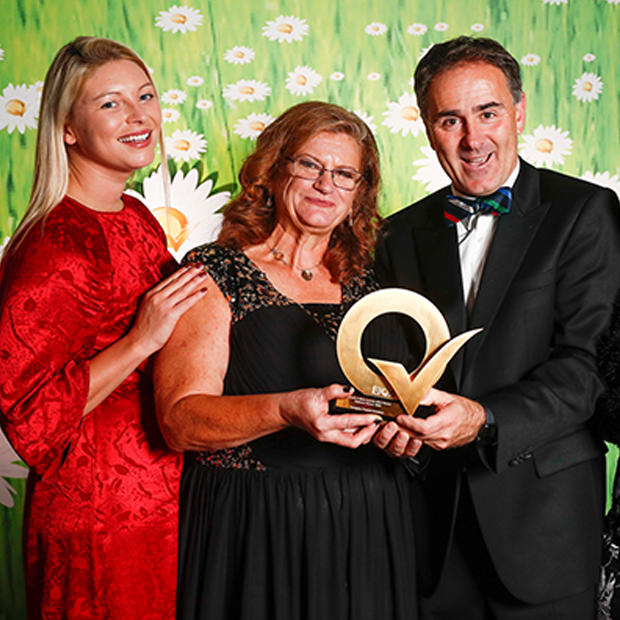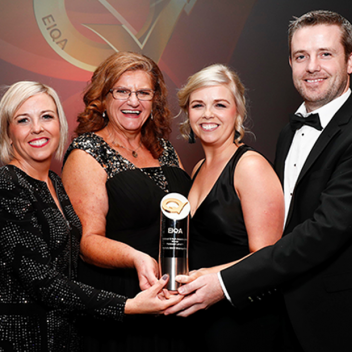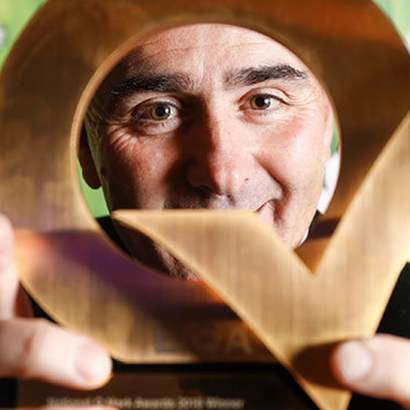 The National Q Mark Awards were held 28th September at the Clayton Hotel, Dublin. Some 560 guests attended this popular, black tie event, along with the guest of honour, Heather Humphreys, Minister for Business, Enterprise and Innovation. The Q Mark certification programme, run by Excellence Ireland Quality Association (EIQA), operates in 13 business sectors and is a business excellence standard that reviews all aspects of a company's performance and its commitment to delivering continued improvement. EIQA celebrates its 50th anniversary this year and has marked the occasion with a suite of impressive gold-plated trophies for the event, designed and manufactured by Special EFX.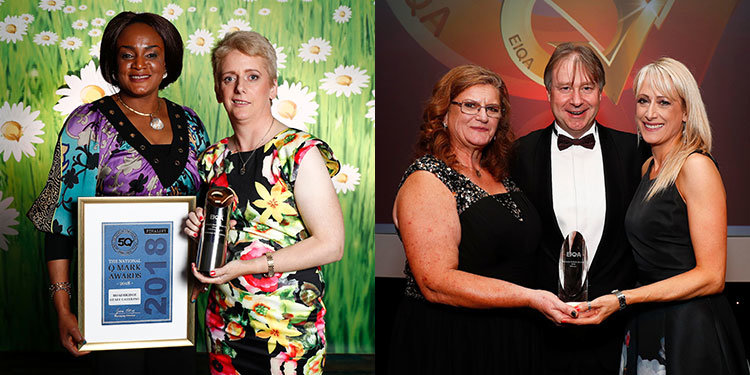 Brushed and polished gold-plated Q Mark trophies
The companies that won the Q Award categories were presented with cylinder shaped trophies made in solid aluminium, finished in contrasting polished and nickel plate and crowned with an angled gold-plated Q Mark logo. The national winners were presented with a fabulous, solo, gold Q Mark, mounted on a black plinth; produced in a combination of brushed and polished gold plate; the resulting trophies are both sophisticated and have a high perceived value. In addition, engraved crystal, cylinder-styled trophies were made for presentation to companies that were highly recommended by the judges.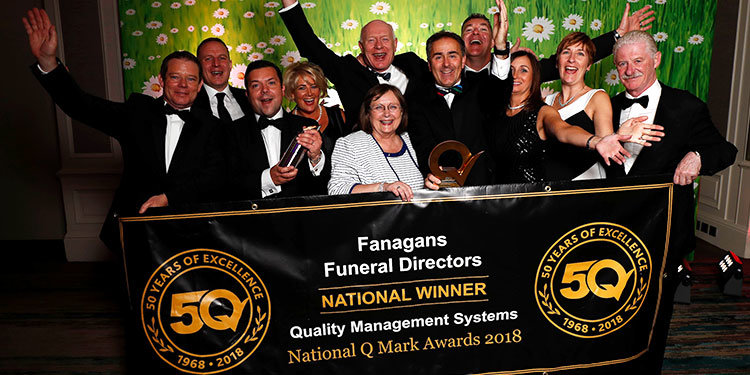 The Managing Director EIQA was delighted with the suite of trophies produced: "As a company that recognises quality and excellence it was important to us that the trophies would reflect these values. Working with Shelley & the team in EFX we weren't disappointed… Whilst I was very happy with all three designs, I do believe that the specially commissioned Gold Q was outstanding!"