EFX Puts the Y for Yorkshire into Custom Logo Cycling Trophy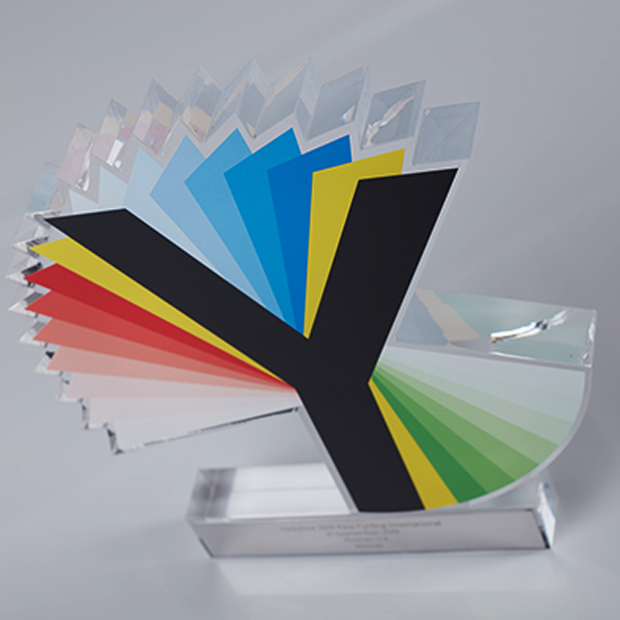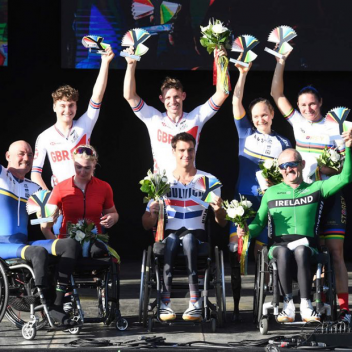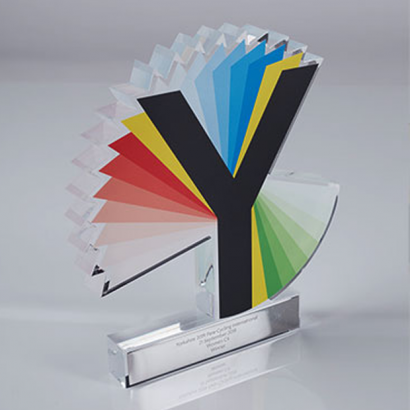 It appeared as though the whole of Yorkshire lined the routes for the Yorkshire 2019 Para-Cycling International and UCI Road World Championships, held in September The crowds were immense and the enthusiasm exuberant. The organisers of the Para-Cycling event asked Special EFX to create custom cycling trophies in the character of its colourful logo for the event. The resulting custom logo trophy designed for all the winners of the 26 event classifications made a vivid, visual statement at the winners' presentations and successfully reinforced the branding for this major British Cycling competition.
EFX specialises in creating bespoke sports' trophies for events all around the world and was delighted to be asked to produce these trophies for the Yorkshire 2019 Para-Cycling International, which attracted top cyclists from around the world.
Two-dimensional logo interpreted in 3D acrylic award
To succeed in accurately replicating the range of colours featured in the two-dimensional event logo, EFX recommended an acrylic-made trophy. The design shape mirrors the logo, complete with graded tones of red, blue and green. The plinth is faced with a stainless steel plate, engraved with the event name and date.
Andy Hindley, CEO of Yorkshire 2019, said: "The Yorkshire 2019 Para-Cycling International was an enormous success and showcased the very best of the sport in front of huge crowds. We were delighted to work with Special EFX to create the fantastic trophies which I have no doubt the winners will treasure for many years to come."
The Para-Cycling International took place 21 September on a beautiful, sunny day. The 26 races started from three locations: Beverley, Tadcaster and Wetherby and all finished in Harrogate. Yorkshire turned out in force to support the event, which the participants appreciated.
Tandem duo Steve Bate and Adam Duggleby were the first winners to experience the incredible atmosphere. Bate commented: "It was unbelievable. The crowds were just outrageous – you'd come into a town and see people, but all through the town centres were just lined with people. It's just so incredible to have that support, it makes a massive difference."
For some the event had additional significance as it counted as qualification for the Tokyo 2020 Paralympics Games. Other Great Britain winners on the day included Dame Sarah Storey and Will Bjergfelt in the women's and men's road races respectively.