EFX Design was on Track to Win British Grand Prix Trophy Contract
Client News
26th August 2021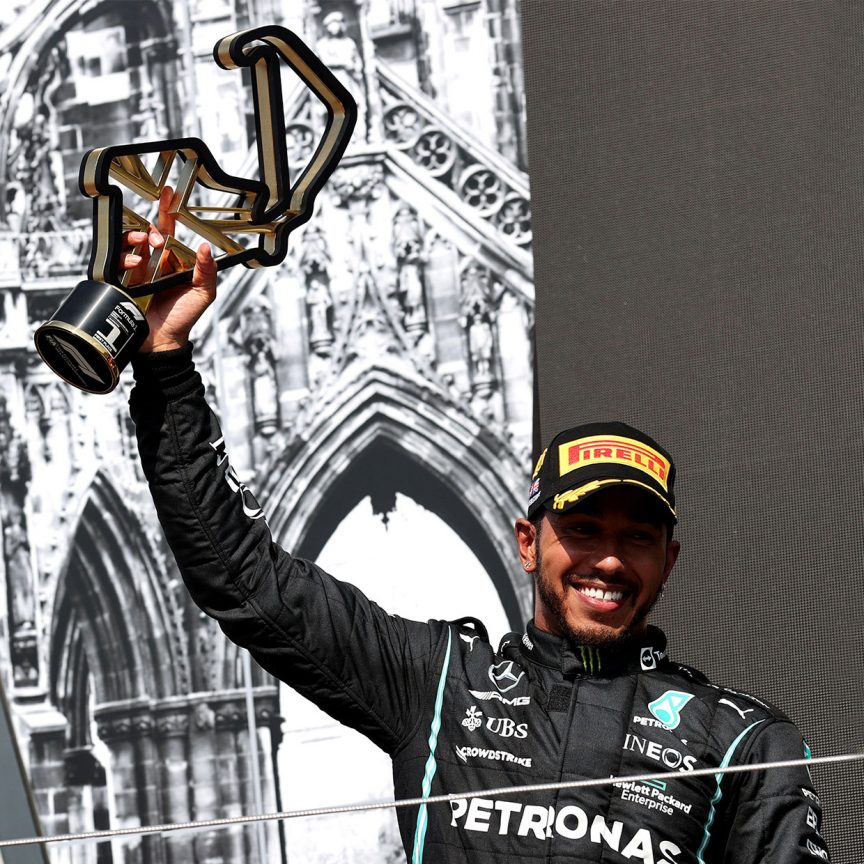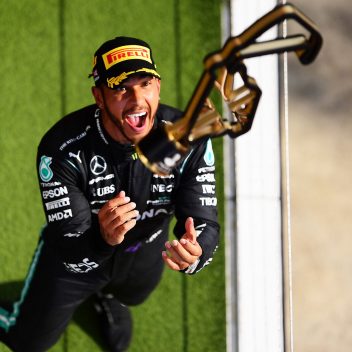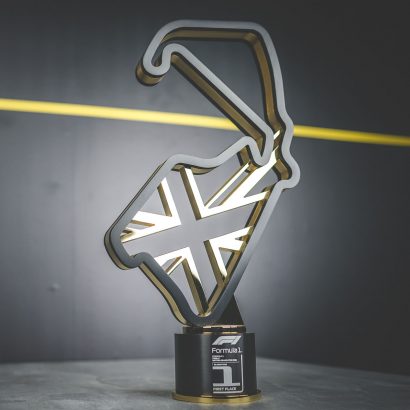 'We've got the best crowd here. It's a dream to win in front of them all" – Lewis Hamilton 8th British Grand Prix Winner. With an audience of 365,000 at Silverstone racetrack, racegoers were treated to an exceptional sporting experience and an incredibly exciting day for the home fans in the audience. Hamilton raced to victory for Mercedes in front of attendees, sat in the once empty grandstands, while the rest of us watched on the edge of our seats at home.
2021's Formula 1 British Grand Prix title partner was Pirelli, and it was their job to commission a trophy the winner would hold up in pure elation. They chose EFX to create the winning trophy, with a brief to work from, budget, and guidelines. The EFX design team got to work creating numerous designs for this gripping event! It is always a very proud moment for the teams in design, manufacture, sales and packing when an award like this comes through the production.
'To win a tender of this calibre gives everyone in the team the feel-good factor. It makes us all extremely proud to be a British manufacturer producing trophies for such a high-profile global event.' Melanie Osborne –Director at EFX.

Silverstone Inspired Award
The Infamous Silverstone racetrack was the main feature of the high impact design. The outline was created from black anodised aluminium with a high shine British flag reflecting through from the back, in a mix of 18ct rose gold plated, nickel plated, and 24ct gold plated aluminium to represent the podium placings – Bronze, Silver & Gold.
The matt black anodised aluminium trophy base was engraved with an image of Murray Walker, a legend in motorsport commentating, as a very special tribute to him. What left the EFX manufacture was no less than a masterpiece. Fit for the Formula 1 Pirelli British Grand Prix podium!
A spokesperson for Pirelli had this to say about the finished trophy –  "We are delighted with the finished design, extremely befitting of such an iconic round in the annual Formula 1 race calendar. The ability to also include a touching tribute to Murray Walker, a legend in motorsport, makes the design entirely unique and sentimental."

It's safe to say all of our hearts were in our mouths when Hamilton threw up the trophy in celebration! If that's not the absolute joy of winning, we don't know what is!
If you're working on an automotive award and would like a little help from EFX, get in touch to find out more about our bespoke designs.