A Fleet of Car Industry Winners Head To Ascot
Client News
20th August 2021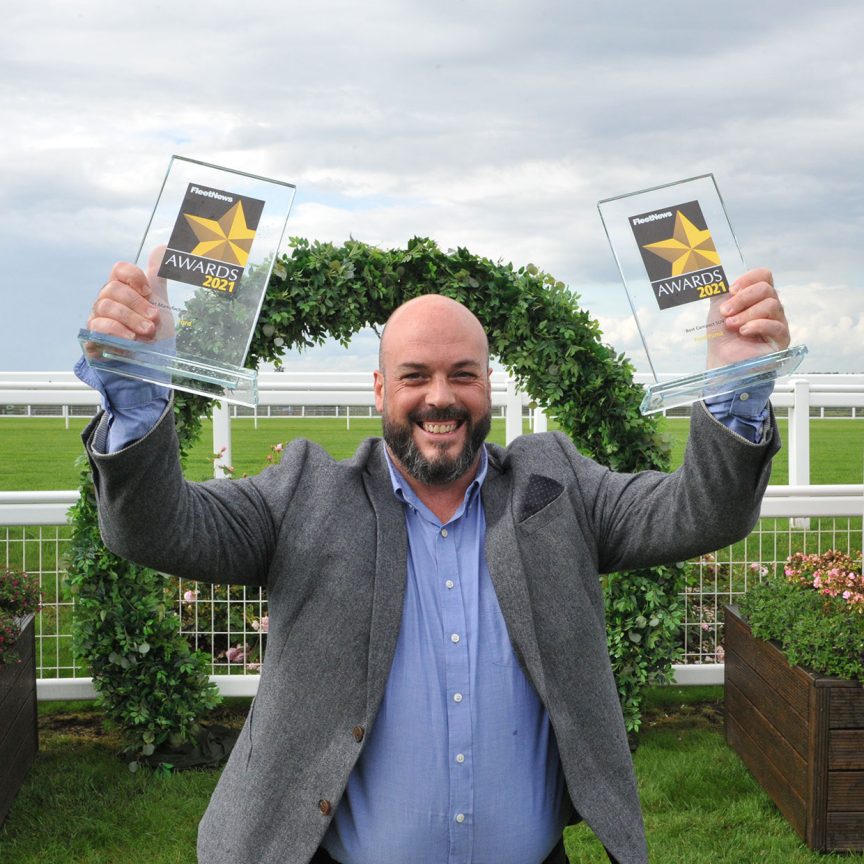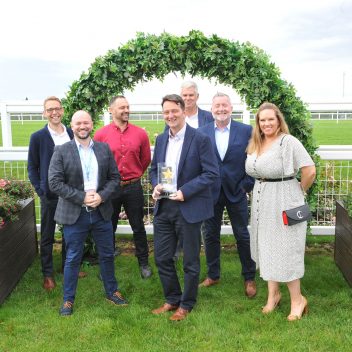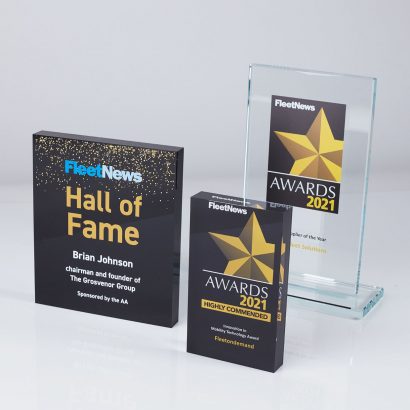 Fleet News is the leading media brand specialising in car industry news to help companies run effective and efficient fleets since 1978. This year, their annual awards were held at Ascot Racecourse for a garden party extraordinaire, where the attendees could celebrate the winners and network with other industry members in safe surroundings. The exciting live event was hosted by comedian Russel Kane, who of course brought the fun with various comical poses for all of the winners photos.

The event was a great success in the perfect outdoor surroundings to recognise the best in fleet excellence, with the big stage element inspired by typical indoor award events. A great addition for the proud winners to make their way to the centre stage and receive their worthy accolade! Stephen Briers, editor-in-chief of Fleet News, said: "We considered returning to the Grosvenor, but we believe this summer garden party [is] a brilliant alternative, offering guests an afternoon of networking and a chance to meet old friends and make new acquaintances in a relaxed environment." "For many guests, the Fleet News Awards is their industry highlight of the year and we're delighted to be able to host the 2021 ceremony live and in person."

The judging process was chaired by Christopher Magowan OBE, a very influential fleet figurehead and former chief executive of the Society of Motor Manufacturers and Traders, and then audited by Ernst and Young, ensuring that the integrity of the awards is maintained.
Behind The Scenes Look
For such a prestigious event in the vehicle fleet industry, we supplied 34 bespoke glass awards for the Winners, 2 black printed acrylic Hall of Fame awards and 25 Laminated acrylic awards for Highly Commended. We went behind the scenes in the on-site manufacturing facility to show the client how these awards were brought to life, and the line-up of different style awards being made, printed and packed. A spokesperson on Fleet News said "It is extremely important to us to know that the awards are actually made on site and you have full control over the production process.  Also that the quality control is carried out by yourselves to ensure a first class, problem free, product is delivered to us." We pride ourselves on the in house element of our production and know how paramount it is to our clients.

Awards to recognise and honour excellence across every part of the fleet sector were delivered. "The experience with EFX, from quoting to final delivery, was first class and stress free. As usual the final trophies were of the high standard that we have come to expect from all our orders placed with the company. We would certainly recommended EFX to any event organisers looking for a bespoke, high quality, product." – Fleet News.