Dynamic Star Trophy Earn 5 Star Client Plaudit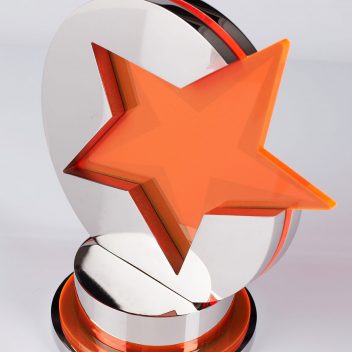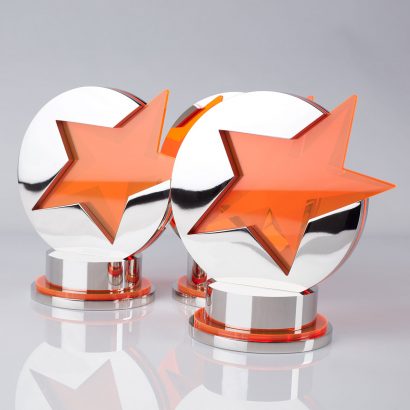 EFX likes to add its own star quality to all the trophies and awards it makes. Every single one is designed to look truly special and worthy of a winner. This recently-manufactured 5 star trophy design, featuring vibrant orange acrylic and polished nickel plate, is a perfect example. The client requested a star-like design to reflect the logo of its internal development programme − EFX took the concept and turned it into a powerful, contemporary design that oozes star-quality, exclusive appeal and strong branding.
So, is there a secret formula?
5 star trophy and service
The client for these trophies explains it is the full-service that EFX provides which ensures the 5−star outcome. "I would not have been able to achieve the design of my trophy without the guidance of my account manager at EFX. She advised me to firstly go with the star but then also guided me to the right color options to match our internal program logo. It was a smooth and very quick journey to get it all set up. We were under some time pressure for sure to deliver the trophies in time for the virtual graduation ceremony. For us as well, being in a predominantly virtual world currently, the option that EFX could send out directly to the recipients was fantastic!"