Discover Britain's Newest and Best Star Quality
Client News
26th August 2020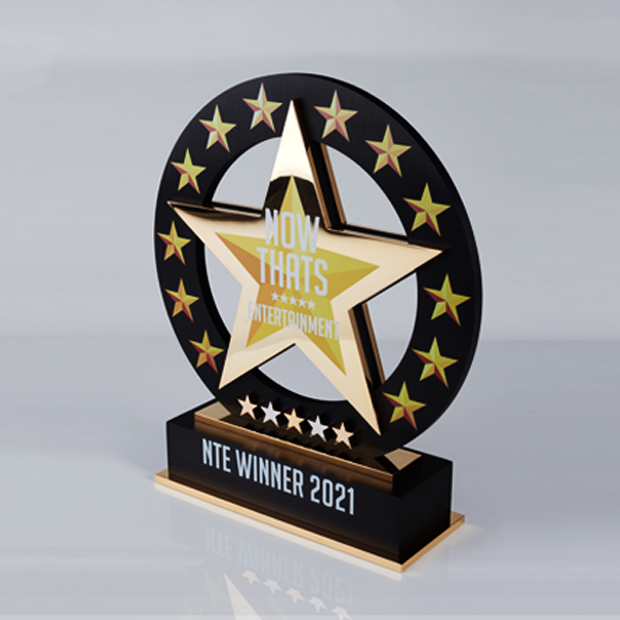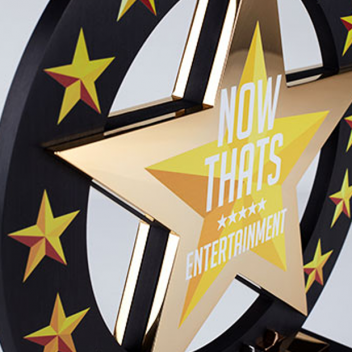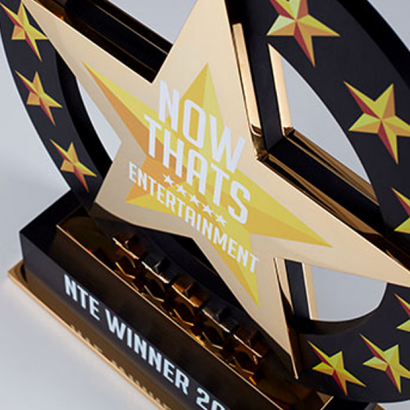 The talent competition Now That's Entertainment is back – bigger and better. This year it is going to be aired on Amazon, for the first time ever. For anyone who has been nurturing their creative side during lock-down, the competition provides a unique platform and an opportunity not to be missed.
Special EFX has been commissioned to design and manufacture the ultimate accolade that every contestant will have their eye on – the glittering winner's trophy. Standing a formidable 410mm tall and almost as wide, the central 24kt gold plated star motif makes a striking statement mounted on the black, anodised band. The winner's details will be digitally printed on the three-tiered plinth.
The competition is national and open to everyone. There are five categories: singers, dancers, comedians, magicians and variety acts. Entries are in for the 2021 competition. The top acts in each category will then go forwards to judging by the five appointed professionals, all well-versed at spotting the stars of tomorrow. The climax of the series will be the live show, when the finalists perform head to head to decide the ultimate winner.