Dee's High-Octane Journey
EFX News
22nd January 2018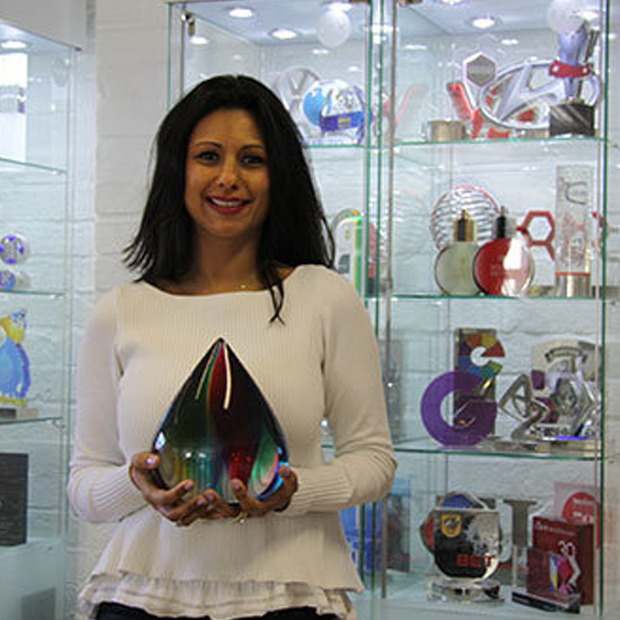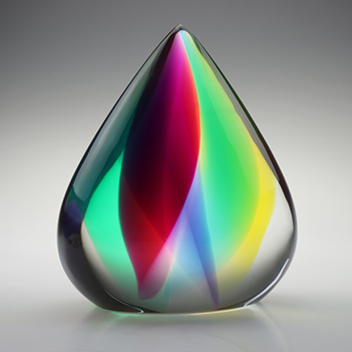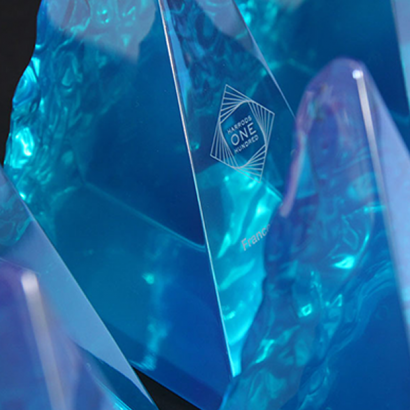 Dee has worked as an account handler for the EFX sales team since 2009; she knows the business inside out, having project managed over 5,000 orders. She has a track-record for having handled some of the most glittering and creative trophy designs EFX has ever made.
She's also seen some major changes at EFX since 2009, as EFX's design and manufacturing capabilities have developed enormously. As an account handler, Dee is responsible for interpreting her clients' requests and briefing the design department in such a way that they create scintillating concepts that her clients love. She then project manages the production of the awards, signs off the quality and ensures timely delivery, even if that means jumping in her car and personally delivering an order, which has been known to happen once or twice.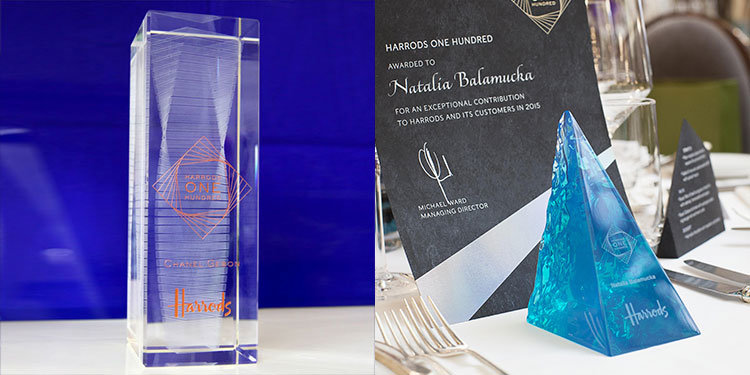 "I love being part of the journey that each unique commission takes, starting at the concept stage and then being involved all the way through to seeing the gleaming awards and trophies lined up, ready for packing. I definitely push the boundaries of our production capabilities at times, and still get a shiver of excitement when I see the end results.  Big commissions can be challenging  but ultimately I have complete confidence in what our design and production team can deliver and it is so satisfying when customers get in touch to say they are "thrilled" with what we have created for them."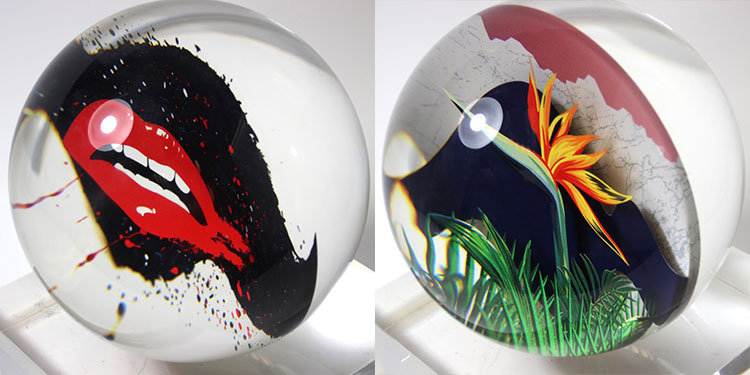 Perhaps the largest award she has ever handled was a model of a famous racing car, which "was hugely complex with so many elements size 600x450x150mm" it is just unbelievable what we can now create"  Likewise, glittering and complex would spring to mind when describing this gold-studded, enamelled Got to Dance Award, which was created in the form of a mega-star and weighed a mega 9 kilos!
Dee's latest challenge for Production was these beautiful Food Matters Awards, which were manufactured in five layers of translucent, swirling coloured acrylic Wow!
Dee certainly works with some celebrated, high-octane clients and has many prestigious commissions under way for 2018.