Aspel Makes a Splash Thanks to Aspirational Sales Trophies
Client News
28th January 2021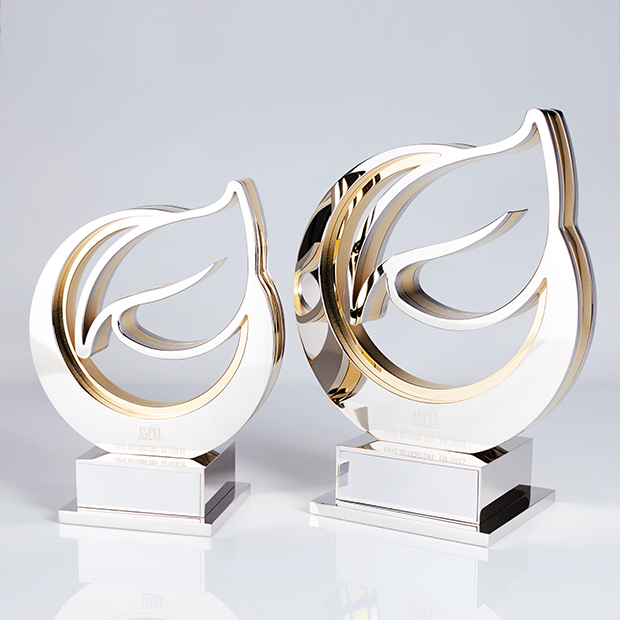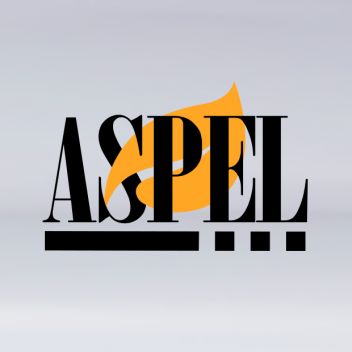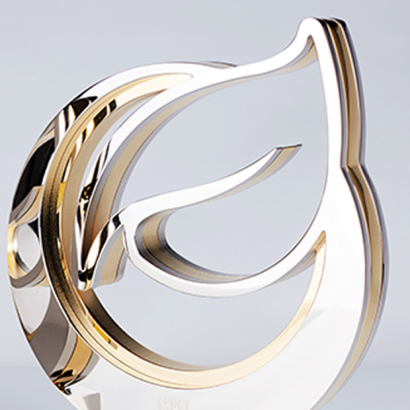 The appeal of luxuriating in a hot tub or taking your daily exercise in a swim spa during a pandemic was not lost on Aspel UK and its dealers around the UK. It seems that a drone fly-by would reveal more than the average installations in the gardens of North Wales and its surrounds, thanks to salesman Gareth Jones from the UK Leisure Living team. At a recent dealer event, held online, he was presented with Aspel's Distribution, Top Sales trophy for 2020.
Nickel and gold plated water droplet sales trophy
EFX designed and produced the perpetual sales trophies for the top three distributor personnel, reflecting Aspel's branding and logo. The water droplet design oozes style and is certainly commensurate recognition for outstanding performance. Standing 300mm tall, it captures the graceful silhouette of the water droplet and is achieved in pierced, polished nickel plated aluminium intersected by a layer of gold (plate). The winners' names are to be engraved on the plinth plate and attached with magnets; they will be updated each year.
The client is complimentary and enthusiastic about its new sales trophies. "We wanted something that anyone would be proud to have on display either in their office or home – heavy, substantial and stylish and something other dealers would aspire to want to win.  They were received extremely well – we loved the uniqueness of them and they were beautifully built and presented – they will certainly last for years to come!"
Meanwhile, a Facebook post by UK Leisure Living Group highlights the impressive presence their newly-won trophy has: "This award will be kept in a vault for safety! No one can steal it……it's too heavy!"