7 Things to Consider when Designing a Custom Award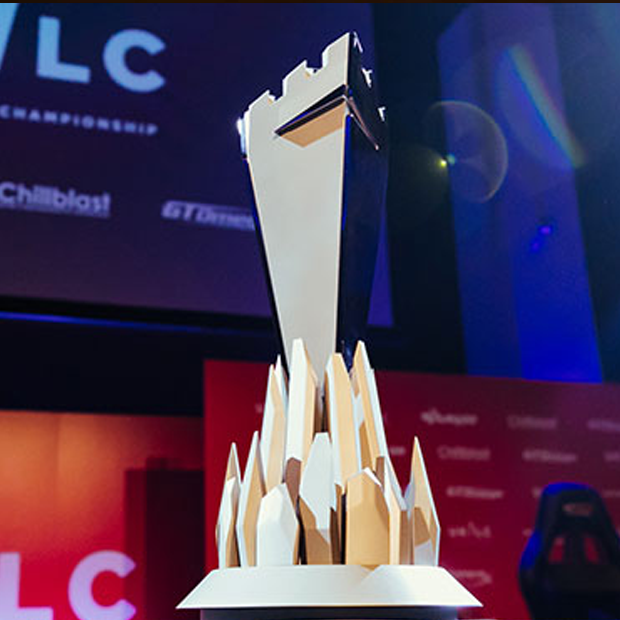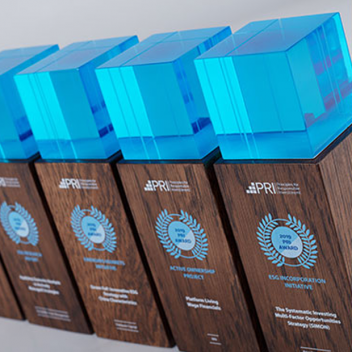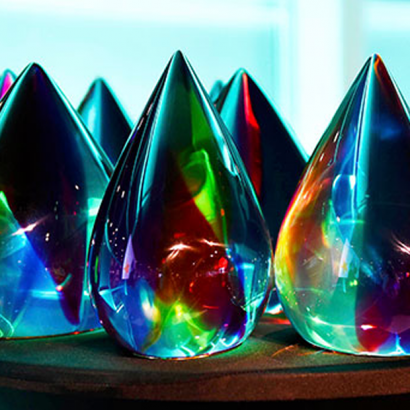 Creating the perfect accolade is no easy feat but opting for a custom award can add something truly memorable and special to the occasion. It can offer a unique opportunity to represent what your company stands for, or perfectly embody the achievements of the recipient.
But how do you go about creating the right custom trophy to fit your brief and your budget?
We go above and beyond to turn your vision into a reality
Here at EFX Awards, getting your bespoke award right is just as important to us as it is to you, so we couldn't narrow the process down to the usual five steps. If you're seriously considering a bespoke award, whether it be for this year or the next, here are seven important things to consider.
Brief
Do you need an award to celebrate an individual's achievements? Perhaps you're looking to create a bespoke award that accurately depicts your business? It is these types of details that we will take from your brief, allowing our team to do their very best work.
Whether you're looking for a creative artistic award to capture a particular accomplishment, or a more literal bespoke trophy that can be associated with your particular brand at first glance – the brief is the first step of the process and probably one of the most important.
When you come to us for your custom awards, we will discuss your business, brand, ethos and preferences in great detail to ensure everything from the materials to the final finish, align perfectly with your expectations.
To get a better idea of how we take a brief and turn it into a unique custom award, take a look through our news stories.
Design
Your brief will help us to get a feel for the style you're looking to achieve with your custom award, but with so many different materials available, you won't know what truly speaks to you until you see "the one". That's why our team of designers will create an exclusive choice of designs for you to pick from, ensuring your bespoke award is truly unique to you.
The sky is the limit with our talented bunch, so whether you want your logo incorporated, themed artwork or a certain type of personalisation – we can create it. It only takes a few days to send over your selection of unique designs, and the best bit? This part is completely free!
Cost
When it comes to the cost of your custom award, there is no 'one size fits all' price. Everything from the materials to the intricacies of the design can impact the overall cost, but we always work to your individual budget. Whilst a typical bespoke award starts at £100 each, we strive to create unique and beautiful custom awards for every budget.
Quality
Everything we do here at EFX Awards is done in-house, from the design to the manufacture, so we can always ensure that quality is at the forefront. We use the finest materials and have invested significantly over the years in cutting-edge technology which means we can create the most innovative designs with the most professional finishes.
Quality control is front and centre of all we do, but don't just take our word for it – we're award winners for our high levels of innovation and customer service.
Materials
Material is such a personal choice, and here at EFX Awards, we work with an extensive range ensuring there is something here for everyone. Many of the materials we use are sustainable, including 79% aluminium, wood, stone and recycled plastics, so if your company is environmentally focussed – we can work with you to create the perfect bespoke award to reflect that.
Packaging
We really do think of everything here, and we believe the overall impact of your custom award goes beyond the award itself. So, consider what packaging will compliment your finished design best. Whether it's an award presented in a cotton pouch or a silk lined branded presentation box – our team can provide those perfect finishing touches.
Delivery
Whether you want your custom award delivering to you in time for the big presentation or need it sending straight to the recipient, we can direct dispatch to most locations whether it be the office, a venue, or the winner's individual address.
Why choose EFX Awards for your custom awards?
Here at EFX Awards, we have clients that straddle the globe from all industries and backgrounds. From food and drink to gaming, sports and entertainment, we have designed and manufactured our fair share of bespoke awards. So, it's safe to say we know a thing or two about the process of turning a vision into a tangible award which represents a brand or perfectly depicts an event.
Now – we understand that most awards ceremonies aren't going ahead in their usual manner this year, but we've found that there's never been a better time to award the efforts of staff and colleagues who continue to work hard during these testing times. And what better way to celebrate individual successes than with a custom employee recognition award?
If you're in need of a custom award and want to discuss the details with one of our team, why not give us a call? We would love to hear from you!